Echo Quilt Clip Tips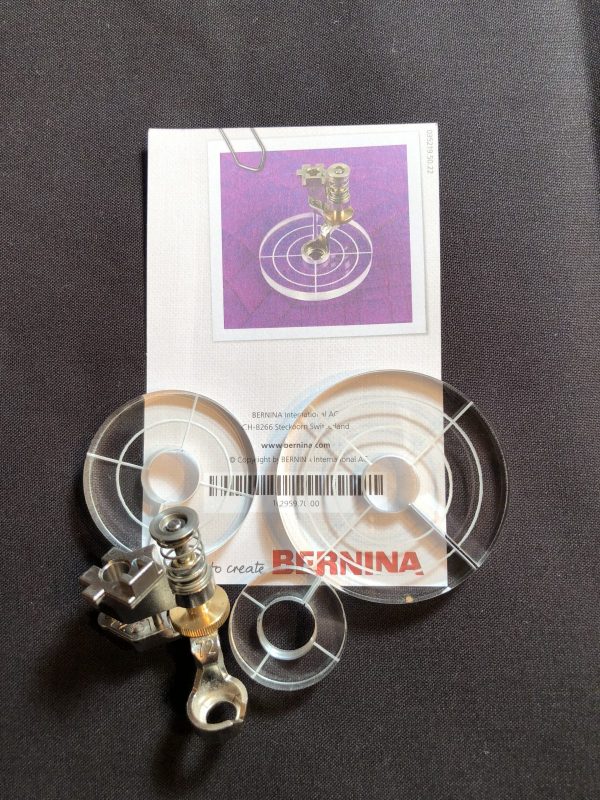 When I first saw these BERNINA Echo quilt clips, I literally was jumping up and down. You might ask why? Well, you may or may not have heard, I have spacial issues. It is one of the reason why I quilt so heavily. If it's all quilted, then it is evenly quilted right? Right! But not all quilts should be quilted to death and some people (I don't know why) don't like the quilted-to-death look.
When first learning how to free-motion quilt, whether you are on a domestic machine or a longarm, the easiest thing to use to help get even spacing in your quilting is the foot. But what if you want your spacing to be a little bigger? You can snap these right onto your domestic Adjustable ruler foot #72 or longarm Ruler foot #96 foot and away you go! With three different sizes, there is sure to be one that is perfect for your project. To start practicing that free-motion quilting, I always suggest an all over stipple, so grab a quilt sandwich and give it a go.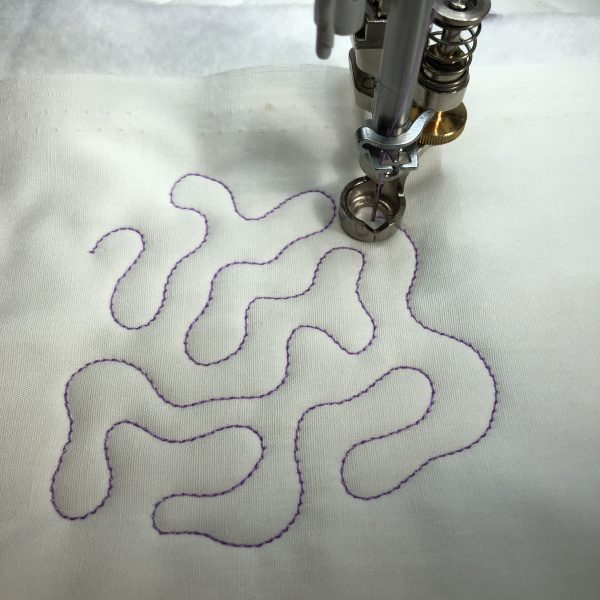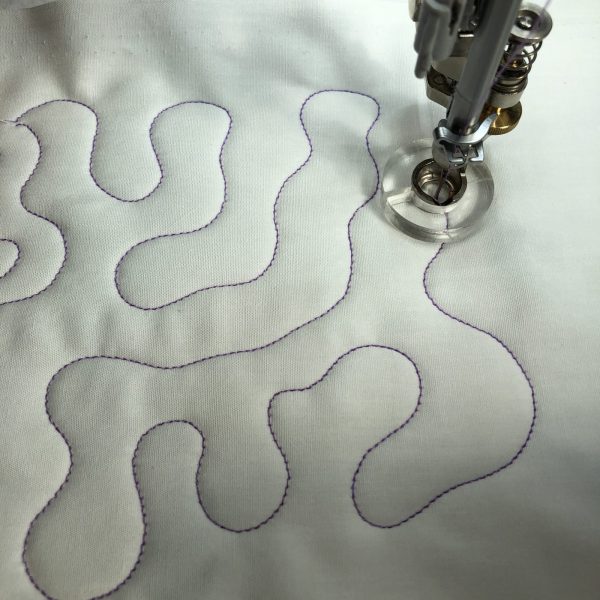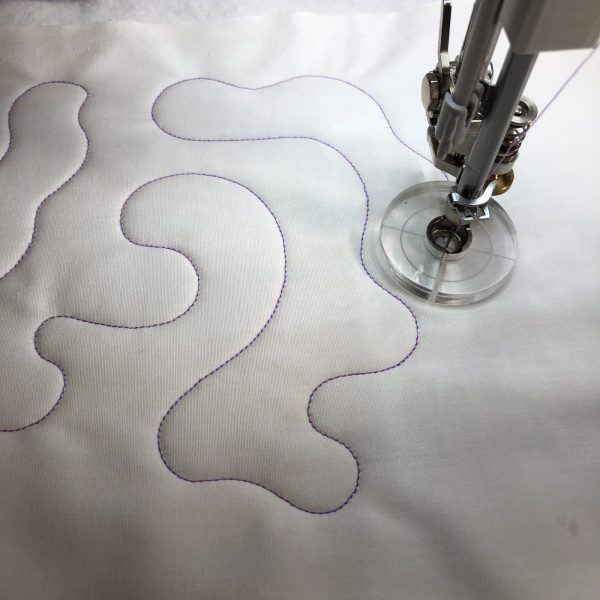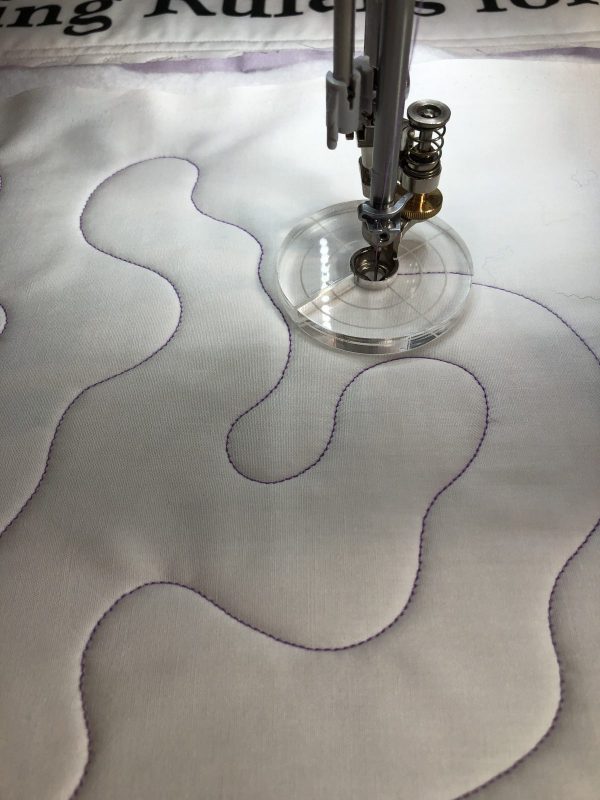 Another way to use these awesome disks is to use them with your templates. Yep, you heard me right. Let's say you have a template that will give you a 4″ circle, you quilt around that and then want a 1/4″ echo of that. That would mean you would need a 4 1/2″ circle. Well, not anymore! Pop on the smallest disk and this will give you that 5 1/2″ circle you need.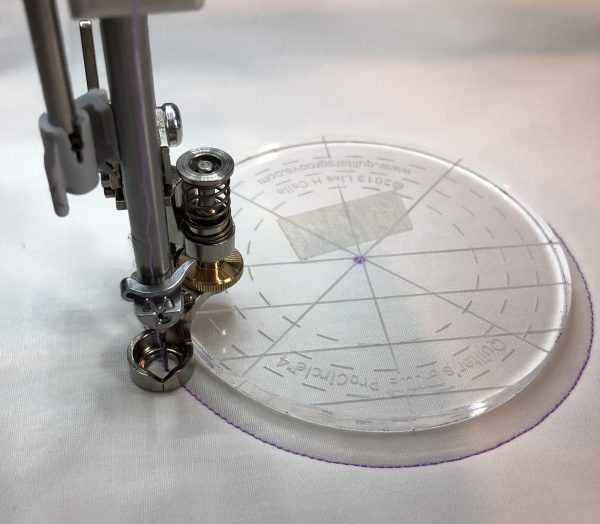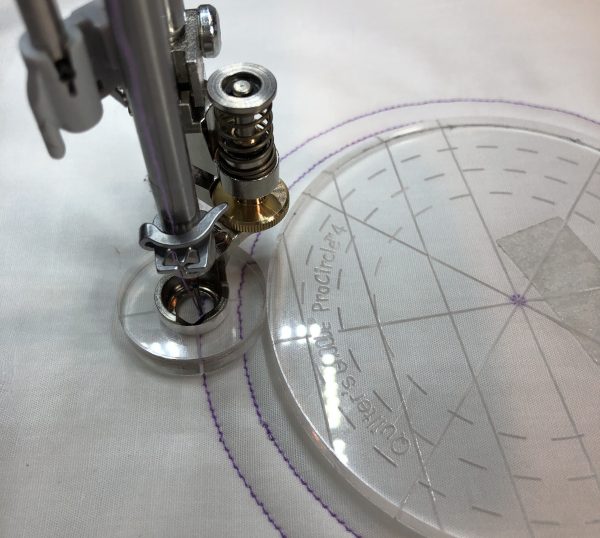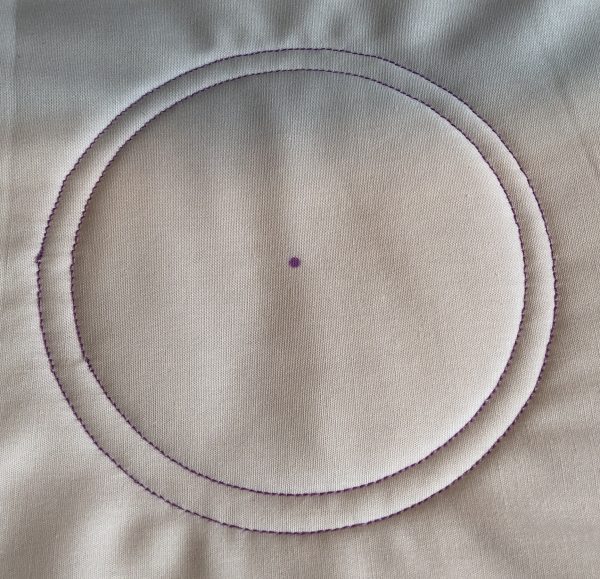 BERNINA did a great webinar on rulerwork that you might be interested in. You might have to register but it is totally worth it. The possibilities are amazing. I'm sure you can think of a couple of ways to use these great echo quilt clips! Why not share them with us?
Difficulty level

Intermediate

Time to Complete

Evening

Projects

quilt

Seasons

all seasons

Techniques

free-motion quilting, longarm quilting, quilting, rulerwork
What you might also like
7 comments on "Echo Quilt Clip Tips"