Tips for Quilting with Cotton Lawn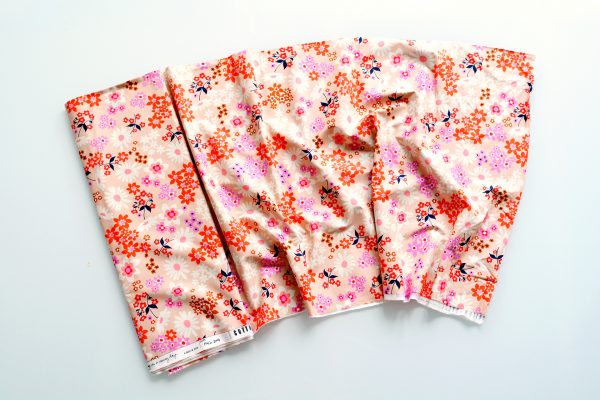 Hello! I'm Devon from Cotton+Steel Fabrics, and I'm going to share some tips for incorporating cotton lawn into your quilting projects.
Cotton lawn might be first thought of as a garment fabric, but it actually makes deliciously soft, drapey, silky lightweight quilts! With warmer weather approaching, it's the perfect time to incorporate lawn into your quilting projects. You can browse our #lawnquilt hashtag on Instagram to see what kinds of quilts people are making from our cotton lawn.
But first, what exactly IS cotton lawn?
Cotton Lawn Explained
Cotton lawn is a lightweight woven fabric with a soft and silky touch. It is created using smaller yarns and a higher thread count, which gives it a very smooth and untextured feel. Lawn was originally made primarily out of linen (a historical center of production was Laon, France, hence the term lawn), but today cotton has become the fiber of choice. Imagine a crisp cotton button-down dress shirt, and you're probably imagining cotton lawn.
Why Quilt with Cotton Lawn?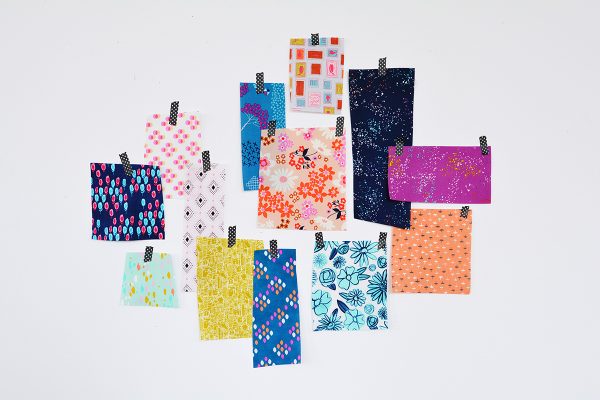 So we can imagine lawn as a shirt, but why should we quilt with it? Well, like we said above, it makes the most deliciously soft quilts. Lawn has a cooler, silkier feel than regular cotton, which stitches up into the perfect warm weather accessories. We can totally see a lawn quilt draped over a porch swing or a lawn chair, or at the foot of a bed for a lightweight alternative on warm nights. More and more quilting fabric companies are starting to include cotton lawns in their lineups, so why not start using it?
Cotton+Steel releases new fabric four times a year, and the new releases always have at least a few lawns. By now we have quite a list going. We also have a supporting collection of solid cotton lawns that you can pair with the prints. See all of them on our website here.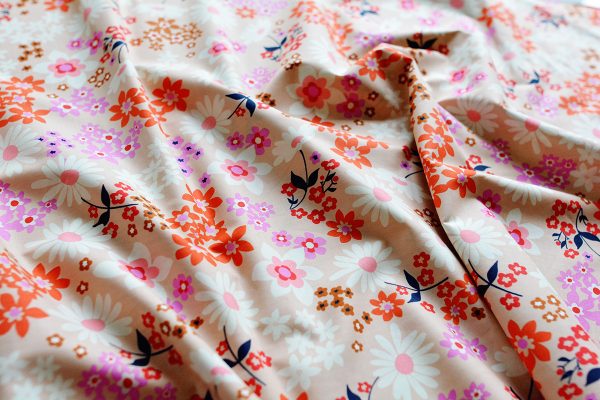 If you have never quilted with lawn before, it might sounds a little intimidating, but it's not!  Promise!  Here are some tips on how to work with this light and airy textile of delight that will help to take away any of your quilty jitters.
Tips for Quilting with Cotton Lawn
Cotton lawn is pretty similar to quilting cotton to work with and has the firm stability of a plain weave cotton. Here are some tips for making things a little bit easier:
Prewash. Prewashing your lawn fabric will make it a little less slippery. It gives it a little bit more "tooth" which will help it grip the other fabrics when you piece them together.
Starch. If you still feel like the fabric is a little thin or wiggly, press it with some spray starch before cutting and sewing. This will crisp it up a bit and make it a little easier to work with.
Needle choice. Use a size 70/10 microtex needle in your machine. Microtex needles, also called sharps, are specifically designed to be used with woven fabrics. The slightly smaller size means a slightly smaller diameter of needle, which will leave smaller holes behind in thinner, more delicate fabrics.
Pressing choices. Lawn is slightly sheerer than quilting cotton, so the "press towards the darker side" rule can be helpful to remember so that darker seam allowances do not show through lighter fabrics.
Thread choice. We find that a 50 wt cotton thread will make the seams lie flatter than an all purpose polyester. Cotton+Steel actually has a brand new 50 wt cotton thread line with Sulky that will be appearing in stores by the end of May, so keep a lookout for that!
Don't be scared. The most important thing about sewing—don't be too hard on yourself! Feel free to try combining different weights of fabric, or to get creative with color choice. The only rule is that you should create something that makes you happy.
We hope this post inspires you to start quilting with lawn!
Difficulty level

Beginner

Seasons

Spring, Summer

Techniques

patchwork, quilt piecing, quilting, sewing
What you might also like