Riley and I have Been Up to It Again!
What a treat it has been to help Riley, who is 6-1/2 years old, discover her creative talents. We have made a skirt, a purse, a Halloween treat bag, and our latest project is a wall-hanging where Riley got to utilize her creative talents at designing a dress. As inspiration, I referred to a past article written by elinor peace bailey in an early issue of Through the Needle magazine (Issue #2, June 2002, out of print).
I gathered many items—different fabrics, trims, buttons, rhinestones, ribbons—and guided Riley in creating a dress that she designed. All she had to do was select some decorative stitches on the machine to embellish the fabric and she created the dress design shown in the picture.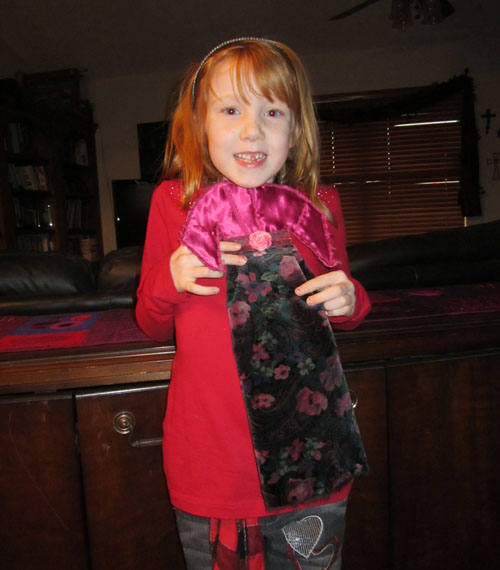 I take pride in knowing that Riley has really been listening to me. She got a toy sewing machine for Christmas and was very quick to inform her mother that it wasn't a real machine because it didn't have a bobbin. Yes, kids do listen to us!!!
What you might also like
One comment on "Riley and I have Been Up to It Again!"