Dani Miller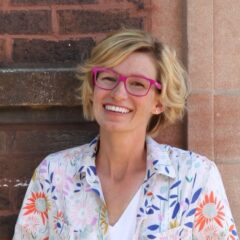 Making of all kinds has always been very important to me. I learned to sew when I was very young, creating things like my prom dress and "editing" thrifted clothing. Other fiber arts such as knitting took hold of me in my twenties, and eventually I combined the two to start my own business making knitting needle cases and project bags.
Upon moving to the Chicago area 5 years ago, I discovered the long standing history of leather tannery in the city and decided to delve into learning leatherwork. I love how leather is a bit like sewing any other material, but also like working with clay or wood. Figuring out how the three-dimensional structure of a complicated hand bag came together is one of my favourite challenges.
When I am not sewing, I love to learn anything new that I can do with my hands. Embroidery, screen printing, dyeing, miniatures, you name it!
Latest Posts from Dani Miller
Other Posts from Dani Miller