Margaret Leuwen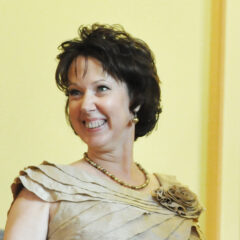 Margaret was taught the love of all types of working with textiles from her Mother, Maternal Grandmother and a neighbor who taught her how to Embroider. Her focus is on Teaching the beginner Quilter the basics and mixes her love of family and live into it.
She has designed quilts for Hoffman California Fabrics as well as for P&B Fabrics. Multiple of her designs have debuted at Houston's International Quilt Market. The best place to find Margaret is on her YouTube Channel, Margaret Leuwen Quilting. YouTube is where she features sew-alongs of quilts she has designed, home decorating items (pillows, placemats, bedding), gift ideas and of course bags of all shapes and sizes. She also does a periodic live-stream called "Sisters Sew" in which her sister and and her compete in a LIVE Sew-Off making quilts.
https://www.youtube.com/margaretleuwenquilting
Margaret is most proud of is her annual Friendship Block Swap that is held on her YouTube Channel and in her FaceBook Group. Hundreds of quilters have participated from all over the world.
Latest Posts from Margaret Leuwen
Other Posts from Margaret Leuwen