Cheryl Kuczek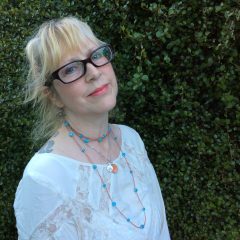 I am a bohemian living in Seattle, Washington. I founded my own independent line of sewing patterns called Paradiso Designs. I love creating awesome handbags with real hardware and pleather details and clothing patterns for women that fit any size! I have had many fun sewing projects published in Threads, Sew Stylish, Stitch and Sew News. My style is vintage-mod-eclectic.
I have sewn many things for my home out of unconventional materials, and I love reusing old jeans and mixing it up with new fabrics of all kinds!
I started hand-stitching at age 8, and figured out the sewing machine when I was 13, and I have not stopped sewing since!!!
Latest Posts from Cheryl Kuczek
Other Posts from Cheryl Kuczek