Christine Conner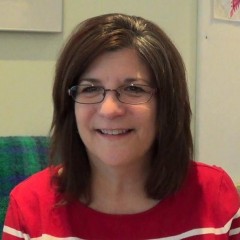 Christine Conner is the Managing Partner and "creative force" behind Amélie Scott Designs, a family business that creates and publishes quilting patterns and embroidery projects. It is Christine's goal to make sewing, quilting, and embroidery easy and fun for everyone.
Her products feature fun designs with instructions, illustrations, photographs, and tutorial videos.
Christine is the author of the book, Edge-to-Edge Quilting on Your Embroidery Machine. Her projects have been featured in Quilt Easy Magazine, Timeless Treasures' Pick up a 6-Pack Book, and on the Fons & Porter Television show. She designed projects for fabric manufacturers like Robert Kaufman and Timeless Treasures.Christine teaches classes nationally and is active with her local quilt store to keep in touch with sewers and quilters. Her business partners are her wonderful husband, known to many as the "geeky guy," and her beautiful and talented adult children, Sean and Katie.
Latest Posts from Christine Conner
Other Posts from Christine Conner
Latest Projects from Christine Conner (1)