gailpatricedesign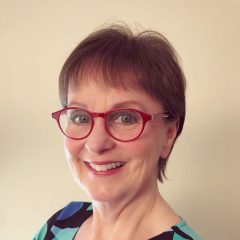 Gail is a nationally known Sewing and Serger instructor, author and embellishment enthusiast who was first drawn to sewing from her grandmother at a young age.
"My grandmother's treadle sewing machine is the earliest memory I have of needle and thread. The last thing she ever sewed was a blue dress with a white collar and wide sashes for a bow in the back. I wore it the first day of kindergarten and would have worn it every day if allowed. Maybe this memory is what first drew me to sewing." ~ Gail
Gail's favorite pastime is experimenting with all types of embellishment techniques and teaching classes/workshops. Gail enjoys interacting with all levels of sewing enthusiasts which continues to be a source of inspiration and fun.
Designing patterns for beautiful clothes and bags is the heart of Gail Patrice Design and sharing her love of sewing and serging is the soul.
Latest Posts from gailpatricedesign
Other Posts from gailpatricedesign
Latest Projects from gailpatricedesign (1)