Christina Waters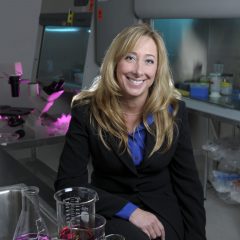 Dr. Christina Waters has been responsible for leading medical research in a broad range of organizations ranging from academia and disease—focused non-profits to biotech and large pharmaceutical companies. Her broad range of experience in basic, translational and clinical research and business strategies converge to specialize in the development of new approaches to personalized medicine and health, creation of synergistic partnerships and implementation of new innovative research initiatives that can accelerate treatments to patients.
She is CEO and Founder of RARE Science, a non-profit research organization that enables the rare scientific research community to accelerate discovery of therapeutic solutions for kids with rare disease. She serves as a Scientific Advisory board member, for Global Genes|Rare Project, which focuses on advocacy and education for the rare disease community, a Life Science strategic consultant and a Senior Advisor for Personalized Medicine and Health Informatics for Pricewaterhouse Coopers' Personalized Medicine and Health Sciences Practices serving academic and research organizations across the healthcare continuum.
Dr. Waters received her Ph.D. in Genetics from the University of California, Davis as a NIH Biotechnology Fellow. She was a Postdoctoral Scholar and Associate of the Howard Hughes Medical Institute in the Division of Biology, California Institute of Technology. Dr. Waters also completed an NIH Postdoctoral fellowship at University of California, Berkeley, and received a Bachelor of Science in Biology from San Diego State University. Dr. Waters received her MBA from University of California, Los Angeles.
Latest Posts from Christina Waters
Other Posts from Christina Waters