Daniela Gutierrez-Diaz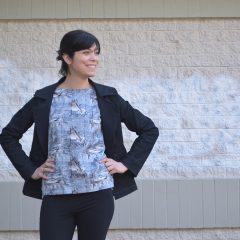 Former ESL teacher and firefighter, I learned how to sew 9 years ago and I immediately felt in love with it.
My first project was a cotton sateen, black and white, strapless dress with a maxi circle skirt that my dad, a former tailor's assistant, helped me to draft.
From then on, I have design, draft and sew my own garments.
What I enjoy the most is to create modern and casual clothes in which I can combine a feminine-masculine style.
Latest Posts from Daniela Gutierrez-Diaz
Other Posts from Daniela Gutierrez-Diaz