Macy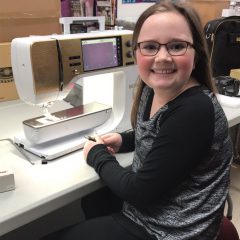 My name is Macy. I am a new BERNINA Ambassador. I have a very strong passion for sewing and quilting. One of my favorite things to do is to give back to my community.
I learned to sew when I was 9 years old and I received a Make-A-Wish of a BERNINA 790 Plus Anniversary Edition.
I love to show my little brother, family and friends what I love to do most, which is sewing. I like to create my own patterns and designs. One day I hope to have a BERNINA Longarm quilting machine. If I am not working on school you will see me at my sewing machine.
Find me on Instagram @macy_quilts
Latest Posts from Macy