Improve Your Fabric Collage with Felt
Description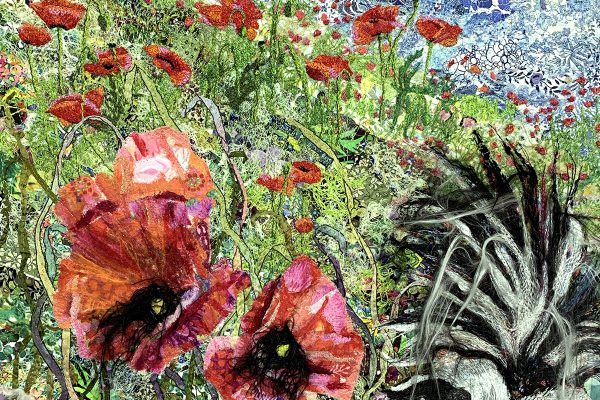 A great way to improve fabric collage is by adding unusual fibers to add interest and drama. Creating textured fabric collages has never been easier thanks to the BERNINA Needle Punch Tool #45. It's like painting a watercolor with blended fibers. Using a BERNINA 770QE and the PunchWork stitch plate you can create textile illustrations incorporating ribbons, merino wool, angelina fibers and banana silk. The large poppies in the foreground are a good example of how to utilize this tool. The flowers in the background were created stitching over a water soluble stabilizer, but that's another blog. Here are some tips that you may find helpful when using the BERNINA Needle Punch Tool #45.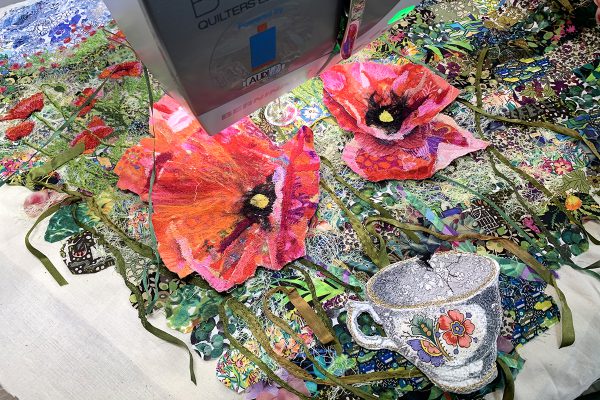 • Create felted objects over muslin fabric and then add them as separate elements.
• Try felting over printed fabrics rather than solids to add more interest.
• Apply the fibers in wisps, you don't need very much. Less is more.
• Experiment with cut up ribbons, lace, silks, sheers and PLAY.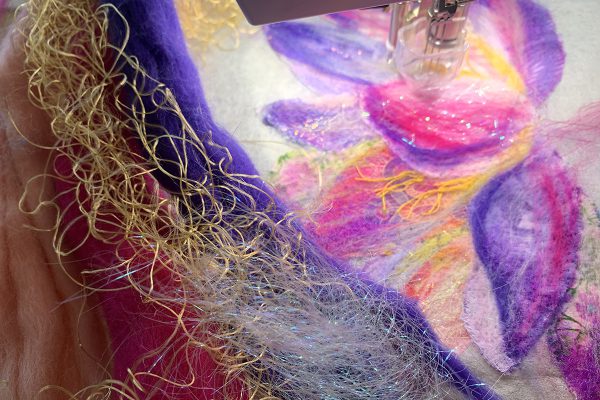 Choose interesting textiles to add an extra pop to flora and fauna. You can also blend snips of silks, lace, doilies, dyed cheesecloth, dyed burlap and other textiles into your landscapes using the BERNINA Needle Punch Tool #45.