Lorraine Turner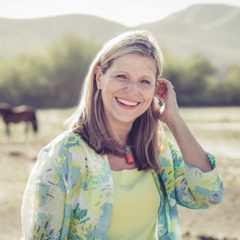 Lorraine is a BERNINA Ambassador stitching on her Q20 and 770QE. Lorraine burst into the world of textile art in 2018 with a 26-piece special exhibit at IQF in Houston, just two years after creating her very first art quilt in 2016!
She brings a lifetime of creative experience to her textile art. A commercial artist for forty years, Lorraine is the winner of two Emmy Awards as a lead designer for the NBA's Philadelphia 76ers and recipient of multiple awards at the San Diego International Comic-Con in her role as Art Director of the Library of American Comics. She is also an author and motivational speaker who strongly believes in moving thought into action.
Lorraine is an Aurifil thread designer and FreeSpirit fabric designer. She teaches fabric collage and textile art internationally.
All of her work supports endangered animals worldwide.
The overriding passion behind her textile art comes from her activity as a professional animal communicator. She illustrates the conversations of all of the creatures she meets and uses her fabric art to raise awareness and funds for endangered animals. Look for hidden elements of plants and animals within Lorraine's work, as she symbolizes the dynamic relationship between all species sharing the natural resources of our planet.
The clean lines, exaggerated color and bold brushwork depicted in comics has also influenced her art—and you could say that endangered animals are her superheroes.
Lorraine works from her studio in Clearwater, Florida.
Latest Posts from Lorraine Turner
Other Posts from Lorraine Turner
Latest Projects from Lorraine Turner (1)