Hilarie Wakefield Dayton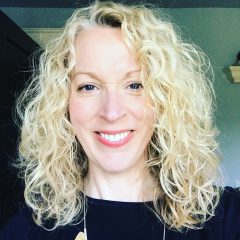 I have always been inspired by beautiful clothing and textiles. As a very young child, I began to learn to sew using whatever materials were around the house. With few resources and lots of drive and curiosity, my sewing skills improved. I studied Fashion Design and Art History (Costume history through portraiture), in college. After college, I worked as a designer in womenswear, bridal, swimwear and fashion accessories.
Today, all of my interests and experiences have come together. I'm a proud mom of two very creative (and busy!) kids as well the owner of Little Stitch Studio in Norfolk, VA where I teach sewing and fashion design. I am also the author of, Sew Bags: The Practical Guide to Making Purses, Totes, Clutches & More.
Latest Posts from Hilarie Wakefield Dayton
Other Posts from Hilarie Wakefield Dayton