Give and Get Back
It's no secret that people are attached to their stuff, especially the stuff that we use every day. Let's face it, the stuff is not just our "things," the stuff becomes our companion. It's watched us develop our skills, been with us through celebrations, and sometimes been there to see us at our, shall I say, less perfect phases. When we sew, we are not only honing skills and expressing our creativity, but we are creating something that will make someone else happy; which some might argue is the main reason why we do it.
We love to sew, we love to make people smile and we want to leave something for future generations to enjoy and remember us by, which is why we spend a lot of time with our sewing machines; and in some cases, get to know it very well. I'm so familiar with mine that I can tell when I am about to run out of bobbin thread, simply based on the noise it is making. (Yes, I know what you're thinking and yes, my machine does have a bobbin sensor.) So then, I ask you, how can we possibly be expected to part with our honorary family members?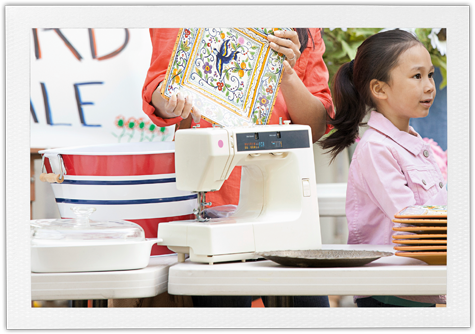 Most of us die-hard sewers (or do we call ourselves "sewists" these days?) have more than one machine. We may have one to take to class, one we sew on at home, and our treasured "family member" that stays in a closet because we just can't seem to part with it. Whether it was our first sewing machine or a hand me down from our grandmother, we hold on to them because we would rather keep them than see them go to waste in the back of a sewing machine store or worse, relegated to a junk pile.
When we want a new sewing machine—you know, the one with a stitch regulator to keep your freemotion stitches even and consistent—we hesitate because we don't want to trade-in an old one for face value. It's worth more to us in sentimental value but we only have so much storage space. Would we part with our beloved first machines if we knew they were going to a good "home?" Maybe, I mean, they are really not doing anyone any good sitting in the closet. For the most part we simply do not know where to send them and it's challenging to sell them on our own.
BERNINA has a solution to this dilemma. From Memorial Day, May 27 through Labor Day, September 2, BERNINA of America is offering a way for you to donate your old machine of any brand and any age at your local BERNINA store, they will in turn donate the machine to a place such as the Sewing Machine Project where donated machines are serviced and given to those who can use them to make a life change.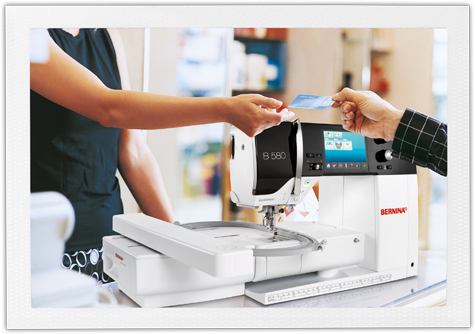 The Sewing Machine Project has given over 900 sewing machines since 2005 and continues to work extensively in areas of the Gulf Coast, Mexico, Kosovo and Sri Lanka to mend lives and provide opportunities. The recipients are either individuals or organizations and they are supported with sewing and business education, small business development, creative growth and local community service. The Sewing Machine Project believes that when people grow stronger, so do their communities.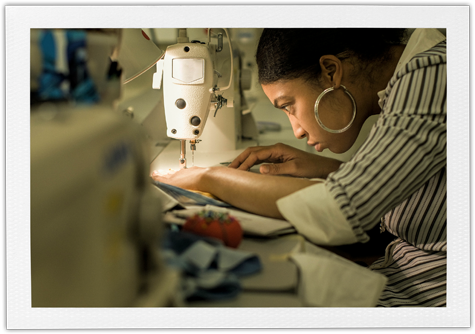 Imagine being able to give the gift of creativity, pride and accomplishment. As a thank you for your generosity BERNINA is offering 10% off your new BERNINA purchase up to $500. Why not experience optimum stitch control, automatic buttonholes, a wide range of stitches and more? All you have to do is Sew it Forward when you stop in to your local BERNINA store for their Give and Get Back promotion this summer.
If you are one of the "sewists" that can manage to part with your long time friend, please share your story with us in a comment – thanks!
What you might also like
3 comments on "Give and Get Back"