Textured Silk Velvet Scarf
I was cleaning up my studio when I came across this beautiful piece of silk velvet left over from a long-ago project.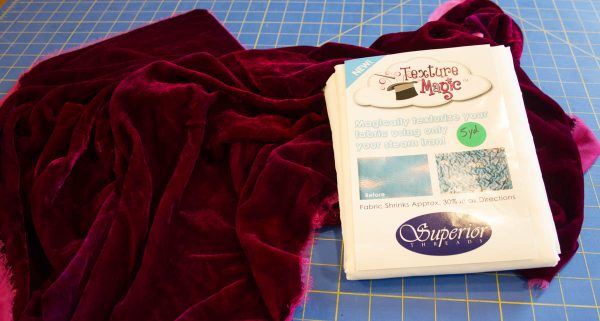 I decided to pair it with some Texture Magic™ and turn it into a luxurious scarf—a textured silk velvet scarf. Texture Magic™ is a product from Superior Threads that magically turns the fabric you stitch into a fabulously textured surface when you steam it.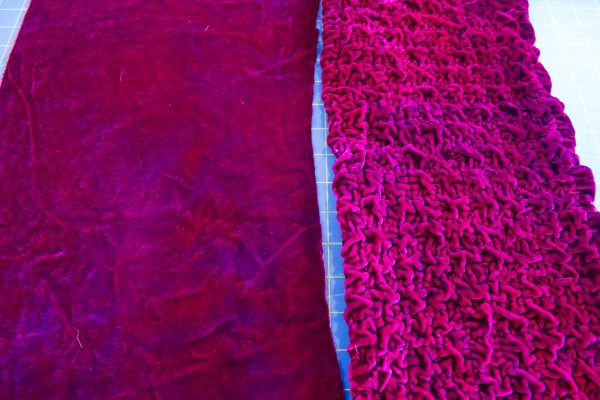 Supplies needed to create a textured silk velvet scarf
One piece of silk/rayon velvet measuring 72″ x 21″
One piece of Texture Magic™  70″ x 19″
Your sewing machine. I sew on  a BERNINA 740
Step 1
Sew the Texture Magic™ in place onto the wrong side of the silk velvet. Note that the Texture Magic is 2″ smaller all around than the silk/rayon velvet, this keeps it out of the side seam allowances. Center the Texture Magic™ on the wrong side of the silk velvet. You might want to use some pins to keep it in place while you sew.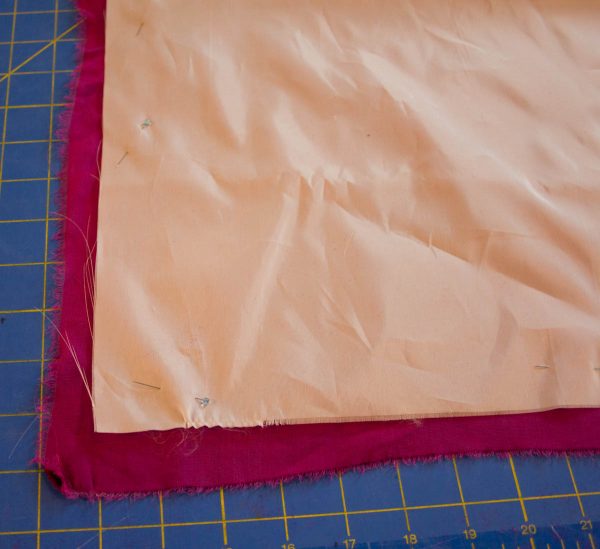 This is a good time to use your walking foot if you have one. I didn't want any thread color to show on the right side of my finished scarf so I used Superior Threads MonoPoly thread in the bobbin and a colored thread in the top of the machine so you could see my stitching lines in the photos.
The closer your stitching lines the more texture you'll get when you steam the Texture Magic™. I started by stitching horizontal lines 1″ apart the length of the scarf.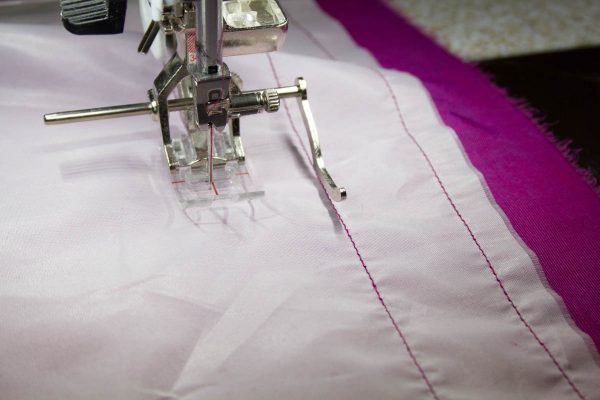 When I was done, I then stitched vertical lines 1″ apart creating a grid.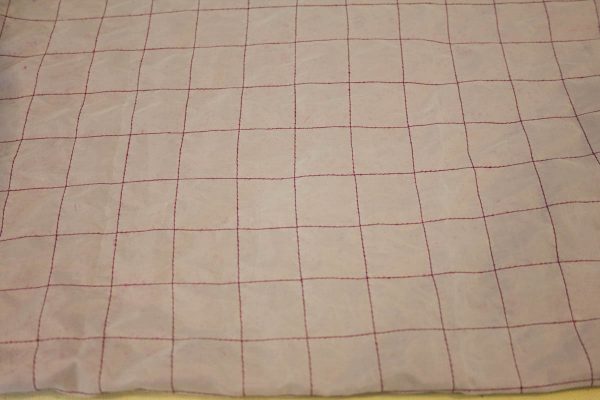 Step 2
Fold the scarf in half lengthwise right sides together and stitch the three raw edges together leaving a 6″ opening somewhere along the long edge.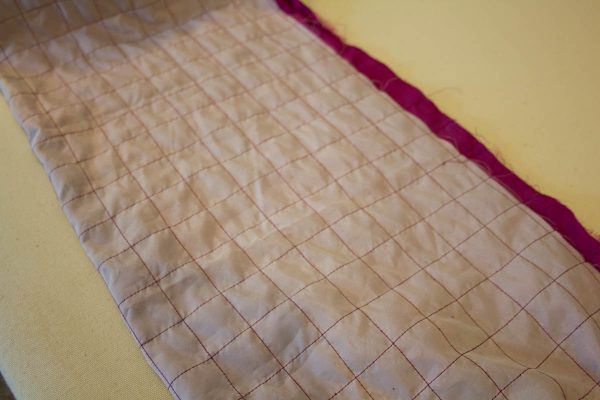 Step 3
Now it's time to create the magic! Set your iron on the steam setting and steam the Texture Magic™. Place the iron really close to the Texture Magic™ while you're steaming. The fabric will start to pucker and shrink up as soon as the steam hits it.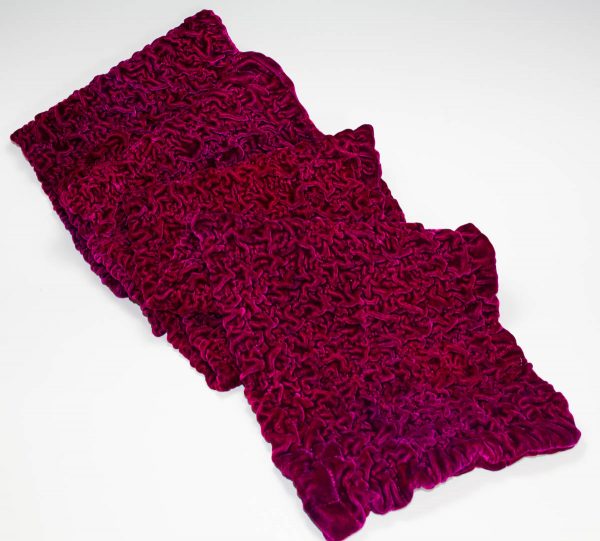 Step 4
When you've completed the steaming, turn the scarf right side out through the opening.  Hand stitch the opening closed and your scarf is finished!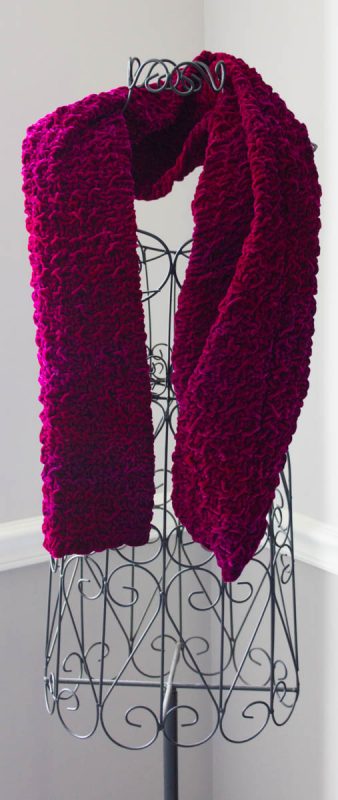 Difficulty level

Beginner

Projects

fashion, scarfs

Techniques

sewing
What you might also like
5 comments on "Textured Silk Velvet Scarf"