The Sunrise Quilts
I've been sewing for a long time, and have stitched together a lot of different projects from garments and wearable art to accessories and stuffed toys – but never really gave quilting a try. In fact, if you had asked me a few years ago if I made quilts my answer would have been, "Quilts? Are you crazy, I am not a quilter!"
But in the past several years I have seen all the bright colors, bold geometric shapes and ad-lib piecing styles of the modern quilting movement, and the more I saw the more I was falling in love with quilting. So, I finally caved in and joined the Chicago Modern Quilt Guild two years ago! Since joining the CMQG I've made a handful of quilts, learning more about piecing and quilting with each one.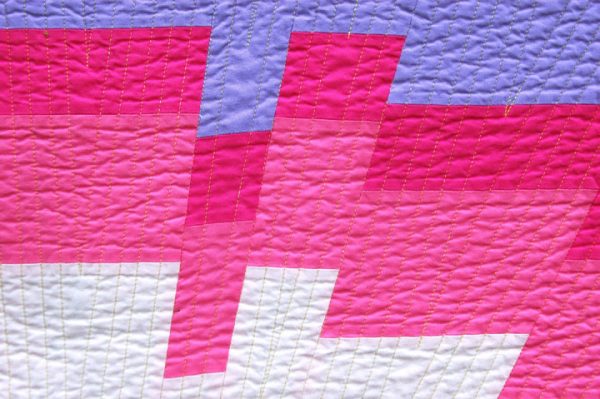 My two most recent quilts were experiments with using solid colors, piecing, cutting and re-piecing, and remind me of a colorful sky at sunrise (which is why I call them sunrise quilts). And I am very excited to announce that my first sunrise quilt was accepted into the QuiltCon quilt show which opens in just a few days! If you are planning on visiting QuiltCon this year, keep an eye out for me and my Sunrise quilt.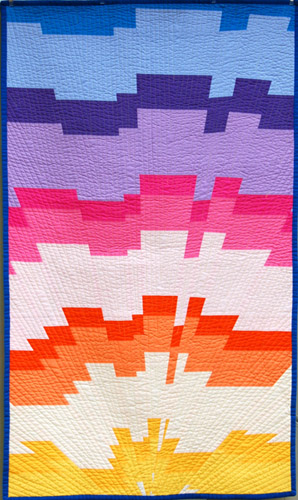 My second sunrise-inspired quilt is sized for wee-ones, and is properly named the Sunrise Baby Quilt. If you'd like to learn a bit about the technique I used to make the "sun-rays" in both of these quilts, or even stitch up a Sunrise Baby Quilt of your very own, you are in luck!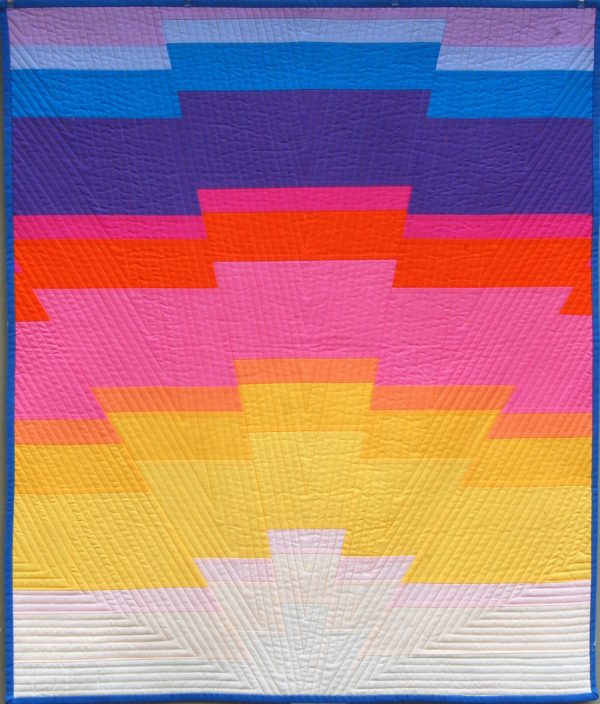 Get ready for…….
The WeAllSew.com Sunrise Baby Quilt Sew-Along!
Check in with us on February 26th to get all the details, and join us each Tuesday after that to follow along with our step-by-steps to create your very own Sunrise Baby Quilt! We'll be sharing some quilting tips and tricks along the way as well as the technique used to make the pretty radiating sun-rays in this quilt. We'll wrap up our sew-along with an opportunity to share your finished Sunrise Baby Quilts for a chance to win a little prize!
I hope you enjoy the project, and I can't wait to see your finished quilts!
-Erika
Techniques

quilting
What you might also like
17 comments on "The Sunrise Quilts"