Stardust Quilt-along: Stabilizers for Embroidery in Quilts
Hey there! I'm BERNINA Expert Amanda Murphy and, as part of the Stardust Quilt-Along, I wanted to share with you how I prep embroidery for incorporation into a quilt.
High quality quilting cottons, while densely woven and easy to work with, aren't quite substantial enough to support an embroidery over time. Because of this, I like to back the entire area to be embroidered with a woven stabilizer, like OESD's Fusible Woven. This woven stabilizer is not stiff, but it will provide much more support for the embroidery than cotton alone.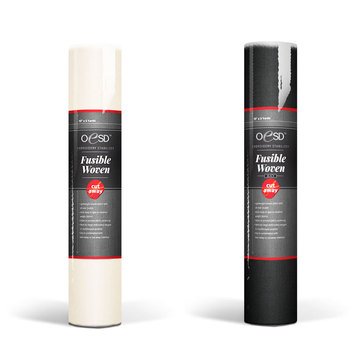 OESD Fusible Woven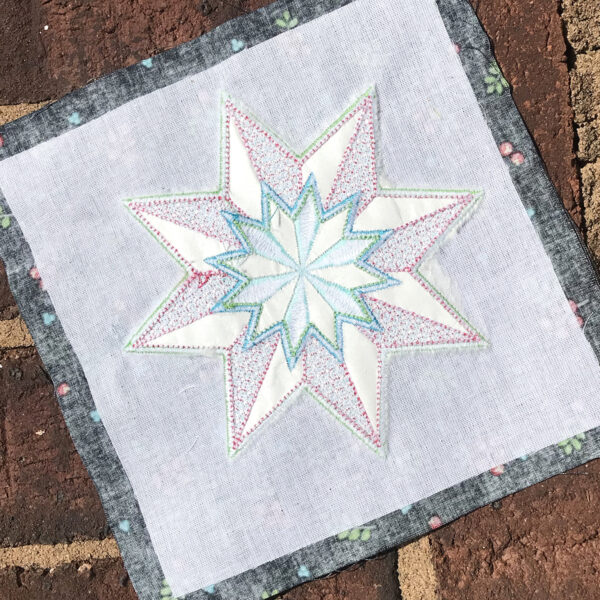 An embroidered block backed with OESD's Fusible Woven Stabilizer
Usually, so as to not waste fabric, I hoop two layers of a OESD's Ultra Clean and Tear in my hoop.
OESD Ultra Clean and Tear
Then I apply my stabilized quilting cotton to the hoop using temporary spray adhesive. I always cut my blocks a little bigger than what is needed in the finished piece, so I can trim them a bit after the embroidery process—but in the case of the Stardust quilt, I've already sized up the measurements for you.
Make sure not to use too much temporary spray adhesive, because the residue can be problematic when piecing the quilt. If desired, I use the first basting option on my BERNINA to baste the area around the intended design, through the quilting cotton and the tearaway. I didn't find that necessary for the star designs but often I do. Then I embroider the design.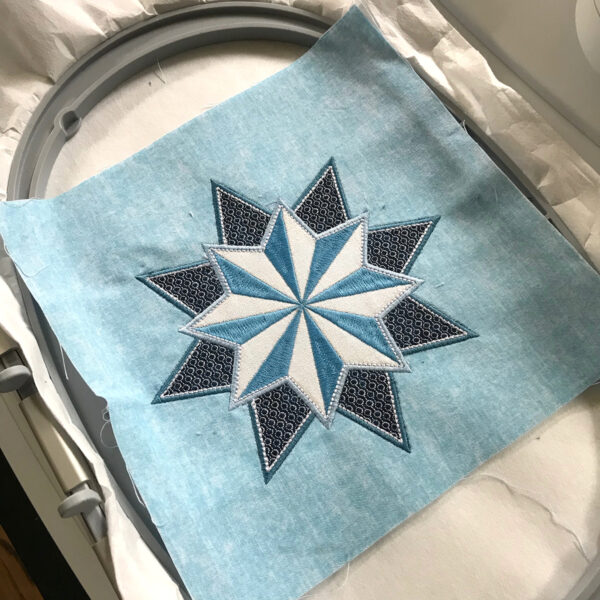 An embroidered Stardust block on two hooped layers of OESD Ultra Clean and Tear
I'll be back to show you more of the Stardust embroideries that are contained in the Celestial Lights Quilting Collection on November 6th, including a peek of my new fabric collection for the spring for Contempo of Benartex that I'll be premiering at Quilt Market! In the meantime, happy piecing and embroidering!
Stardust Quilt-along Schedule
Stardust Quilt-along: Ribbon Candy
Difficulty level

Intermediate

Used Material

OESD Fusible Woven Black, OESD Fusible Woven White, OESD Ultra Clean and Tear Stabilizer

Seasons

all seasons
Used Products
What you might also like
3 comments on "Stardust Quilt-along: Stabilizers for Embroidery in Quilts"