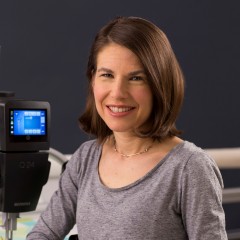 Amanda Murphy
Amanda Murphy is a quilt and fabric designer whose style bridges the modern and traditional. She is a BERNINA Quilting and Longarm Spokesperson, has a popular independent pattern line, and designs quilting collections for Benartex Fabrics and embroidery collections for OESD. She has authored several books for C&T publishing including the best-selling Modern Holiday and The Free-Motion Quilting Idea Book. Her newest books are Quilted Celebrations and the Modern Elegance coloring book.
Amanda teaches across the country and also online at Craftsy. Amanda enjoys every part of the quilting process, from choosing fabrics, to integrating piecing and appliqué techniques, to the quilting itself.
But the best part of her job is seeing people use her fabrics, books, and patterns to create their own works of art!
Latest Posts from Amanda Murphy (12)