BERNINA 125th Anniversary Quilt-along: Part I
Welcome! I'm BERNINA Expert and Amanda Murphy, and we are so pleased to have all of you out there joining us for the BERNINA 125th Anniversary Quilt-along! Whether you plan to sew the quilt as shown or can't wait to put your own spin on this design, we are thrilled to have you sew along with us in the coming months!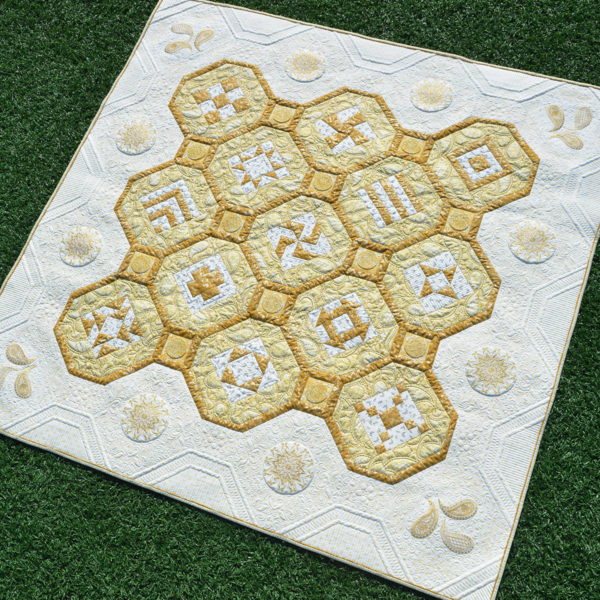 This is the BERNINA 125th Anniversary Quilt. Kits for this quilt are available from your local BERNINA store and are being bundled with 125th Anniversary Edition Machines.
This month I'll be sharing the inspiration behind the quilt and the Jubilee fabric line, and we'll complete the cutting, and piece the first half of the feature blocks. (There is a link to the free PDF instructions for this month at the bottom of this post.)
When BERNINA approached me with the opportunity to design this quilt I knew that, professionally, it was the honor of a lifetime. I'm still  pinching myself! True to form, BERNINA really wanted to create a project (and a fabric line!) to honor their customers. They kept saying that the celebration wasn't about them—rather, it was about their customers and their experience of BERNINA machines. And you know, that way of thinking really defines BERNINA. The focus of this family-owned company is ALWAYS on the customer and user experience.
So where to begin? BERNINA had created a paisley motif to define the 125th Anniversary campaign material, but beyond that I was inspired by the history, elegance, and sophistication of the BERNINA machines. The convergence of art and technology with traditional and modern aesthetics are also recurring themes in the sewing world today, and are represented by this company that is 125 years young, (to borrow a phrase from the President of BERNINA of America). I hope that I have captured that feeling in the finished piece.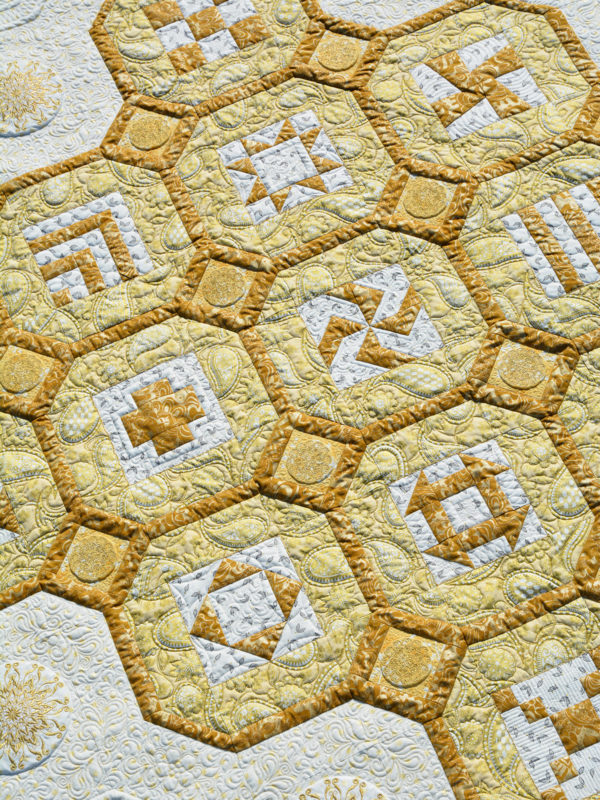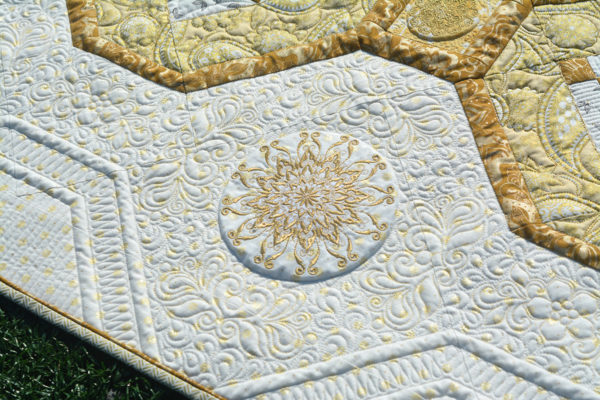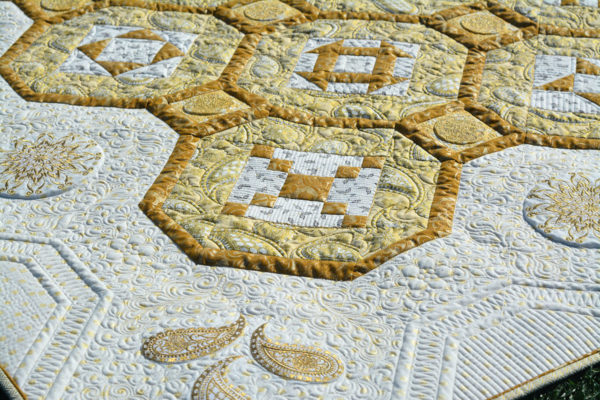 (The BERNINA 125th Anniversary Quilt detail.)
Kits for this quilt are in a Gift with Purchase bundled with the BERNINA 125th Anniversary Edition machines!
The fabric line, like the quilt itself, has both modern and traditional elements. In keeping with the visual theme of the Limited Edition machines, the BERNINA 125th Anniversary Quilt features the gold and cream color story, but the full fabric line also incorporates blacks and charcoal greys, reds, and beautifully printed pearl and metallic inks. (Thank you, Benartex!)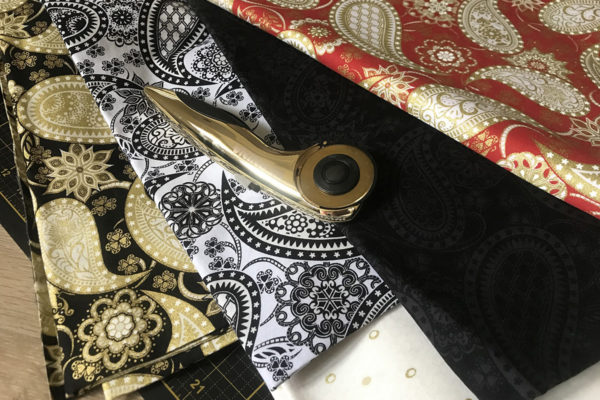 (Some of the paisley feature prints from the Jubilee line, pictured with the golden rotary cutter from the golden scissor set bundled with the Anniversary Edition machines.)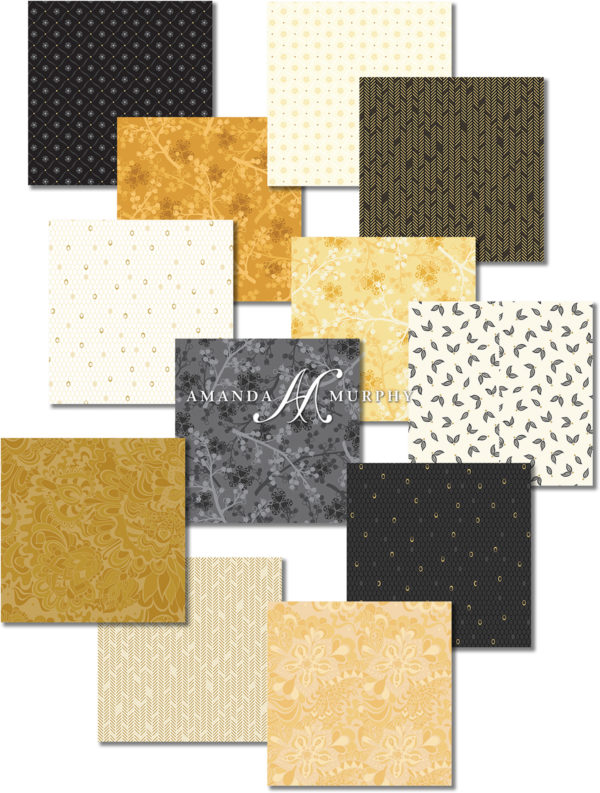 (Some selections from the black and gold color stories of Jubilee.)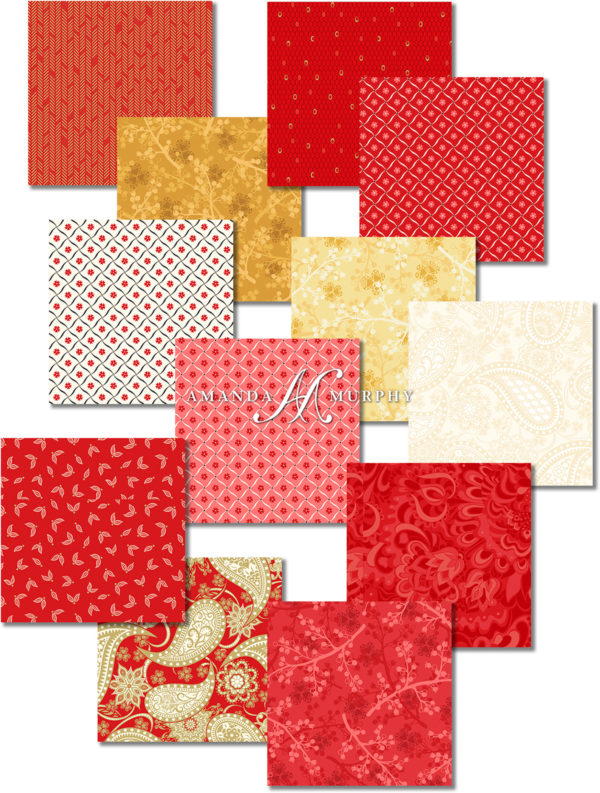 Some selections from the red color story of Jubilee
With these additional prints, you can make quilts with a wide variety of looks. Here are some of the other projects that I made using these fabrics. You can order these patterns at your local BERNINA store. If you don't have a dealer nearby you can also find them on my website.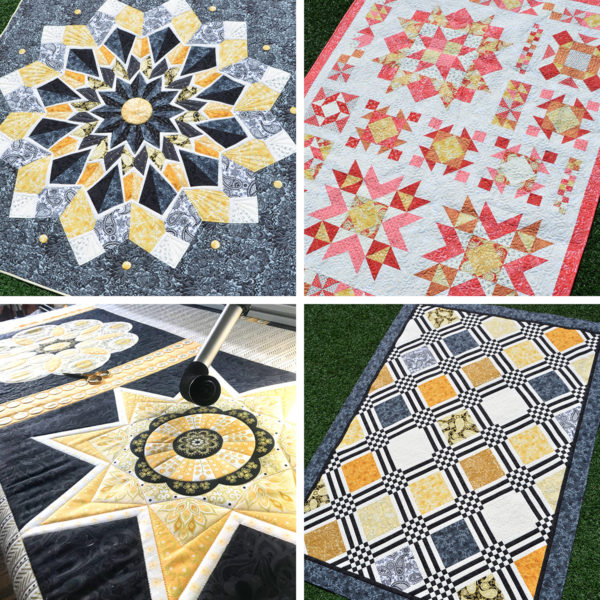 (Clockwise from top left: Diamond Jubilee, Ruby Jubilee, Platinum Jubilee, Jubilee Ruler Panel with Guide.)
The BERNINA Exclusive Jubilee Embroidery Collection, featuring coordinating embroidery motifs, is available through your local BERNINA store. We'll be sharing some of these motifs as part of the celebration on WeAllSew, but there are many more in the full collection than are in the quilt.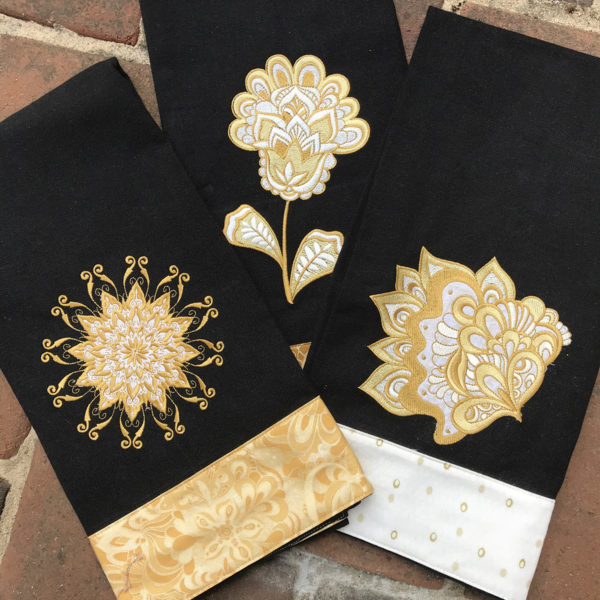 (Just a few of the motifs from the Jubilee embroidery collection.)
BERNINA 125th Anniversary Quilt-along Q&A
Since I frequently teach in BERNINA stores across the U.S.A., I thought I'd start out by answering some of the questions that I have been getting.
Question: Do I have to have a BERNINA sewing machine to sew along?
Answer: Absolutely not! We'd love to have as many people participating as possible!
Question: Do I have to have an embroidery-capable machine to sew along?
Answer: No, you do not! You can use fussy-cut fabric instead or eliminate the embroidery alltogether. There is also a Jubilee embroidery panel available that features the motifs that are embroidered on the quilt in exactly the same size. You can back that panel in paper-backed fusible web and cut out and appliqué the motifs onto the quilt top for a similar look.
Question: I have purchased the printed directions from my BERNINA store/or I have received them in a bundle with the Anniversary machine. Can I sew ahead?
Answer: Certainly. However, if you have one of the early printed sets of instructions, please be aware there is a correction page that you should download here.
BERNINA Jubilee Quilt Instructions Correction Page
FYI, these corrections have been incorporated into the PDF version of the instructions on this site.
Question: Where can I get the Jubilee fabrics?
Answer: You can purchase a kit or buy yardage at your local BERNINA store.
Question: Can I pre-wash the Jubilee fabrics?
Answer:  I did not pre-wash my fabrics for this quilt as Benartex cautions against washing any pearlized prints in hot or warm water. Benartex also recommends that you lower the heat of your iron when dealing with these fabrics.
Questions: Can I use my own fabric while quilting along?
Sure! You can use the fabric of your choice. It is not a requirement to use the Jubilee fabric collection if you participate in this quilt-along.
Question: Can I participate in the quilt-along after it has started?
Absolutely! All you need to do is catch up with the monthly steps and share your progress posts on the WeAllSew community section. See details on how to enter further below.
Question: Will there be prizes!
Answer: Yes—and amazing ones at that! Have a look!
Grand Prize: A BERNINA 7 Series Anniversary Edition machine!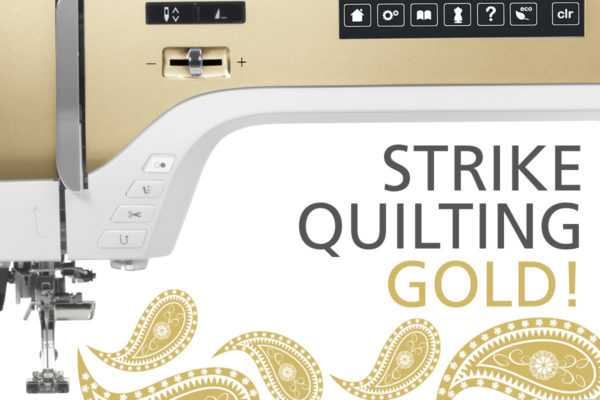 First Runner Up: BERNINA L 460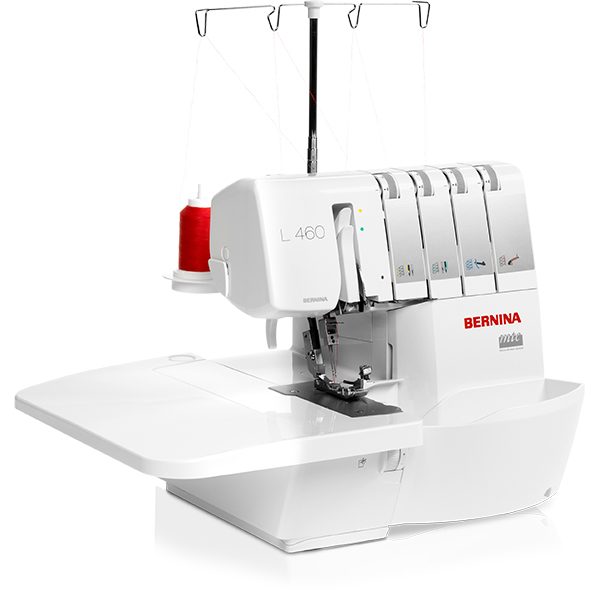 First Prize: The BERNINA 125th Anniversary Quilt Kit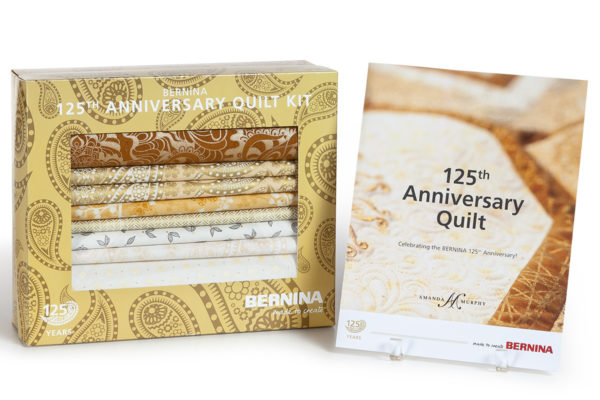 Second Prize: The Golden BERNINA 125th Anniversary PresserFoot #1 in a Commemorative Tin
Third Prize: The BERNINA 125th Anniversary Rulerwork Ruler Set (set of 3 rulers).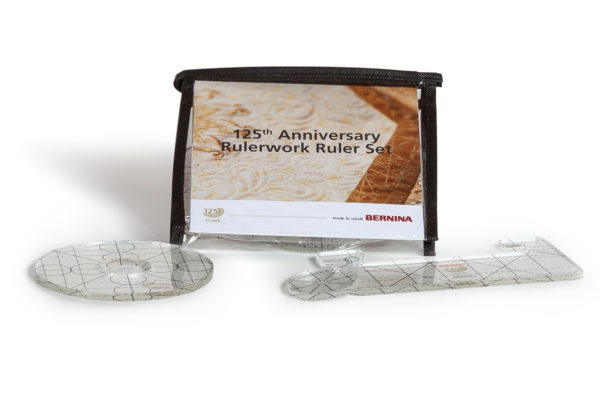 How to quilt-along and be eligible to win the great prizes?
In order to be eligible to win the great prizes, participants are required to upload images of their progress while creating the quilt including the final quilt at the end of the quilt-along.
It is a six-month quilt-along. Participants will need to upload their progress images six times to the WeAllSew community sections OR can upload their six-step progess in a single community post prior to the end of the quilt-along including a description. All six-step progress images including the final quilt will need to be uploaded by March 15, 2019 at 11.59 pm CT at the latest.
Please see contest rules here.
How do I upload my progress to the WeAllSew Community Section?
Click here for step-by-step instructions on how to upload your images and description to the WeAllSew community section.
BERNINA 125th Anniversary Quilt-along Schedule
Part I: September 10, 2018
Cutting and piecing of blocks
Optional: Embroidery feature: cornerstones: September 26, 2018
 Part II: October 3, 2018
The other half of the pieced blocks
 Part III: November 7, 2018
Optional: Side border embroidery: November 14, 2018
 Part VI: December 5, 2018
Optional: Corner border embroidery and in-the-hoop directions for bigger machines as well as other directions for 5 Series machines: December 19, 2018
 Part V: January 2, 2019
Part VI: February 6, 2019
BERNINA 125th Anniversary Quilt-along Part I Instructions
BERNINA 125th Jubilee Quilt Piecing Directions Part I
If you'd like to learn more about the fabrics I've chosen you can watch this video:
Start off by cutting all the pieces.
Note: If you are working from an original set of printed instructions rather than the PDF above, remember to download a correction sheet here before starting to cut!
In the instructions you will find the yardage requirements along with the fabric SKUs that I used in the original version.
If you would prefer to choose your own fabrics, I've made a coloring page to help aid your decisions. I would recommend choosing a strong color, either dark or light compared with the other colors in the quilt, to do the octagonal framework of the design. I would also stay away from directional prints, particularly for the border.
BERNINA 125th Jubilee Coloring Page
I've been experimenting in recoloring this design in red and cream. You can download a fabric requirement sheet for a red and cream version of the quilt here.
BERNINA 125th Jubilee Red and Cream SKUs_SM
The BERNINA 125th Anniversary Quilt in Red and Cream
NOTE: The main thing to remember when cutting is that the large triangles you cut for the side borders and corners out of Fabric D need to be cut to the larger measurements if you plan to incorporate embroidery or appliqué.
If you don't plan to incorporate these elements you will most likely choose to cut down your border size in the final stages of piecing for better proportions.
If you aren't sure what you'd like to do, then cut using the larger measurements just to be safe!
Cutting the 125th Anniversary Quilt
Setting up Your Machine
Next we'll piece blocks A-F. I have some piecing tips for these blocks that I thought I'd share.
Blocks A, B, and C: Piecing Basics
Flying Geese: Block D: Flying Geese
Block E: Templates
Block F: Half-square Triangles
Blocks A-F from the Red and Cream Color Story
That is it! I'll be back in two weeks to get you started on some optional embroidery elements. I'll also be back the first Wednesday of every month with more instructions for piecing and quilting.
Happy quilting and HAPPY ANNIVERSARY, BERNINA!
Amanda Murphy
Difficulty level

Advanced

Time to Complete

Weekend

Used Material

basic sewing supplies, cutting mat, fabric

Projects

quilt

Seasons

all seasons

Techniques

quilting
Used Products
What you might also like
69 comments on "BERNINA 125th Anniversary Quilt-along: Part I"