Welcome! I'm BERNINA Expert, Amanda Murphy, and I would like to invite you to join the BERNINA 125th Anniversary Quilt-Along!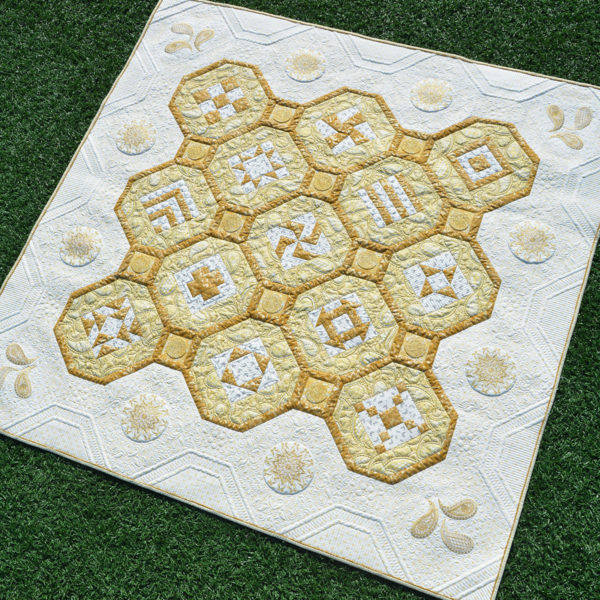 The BERNINA 125th Anniversary Quilt. Kits for this quilt are available from your local BERNINA store and are being bundled with 125th Anniversary Edition Machines.
We'll be piecing and quilting together over the next six months, incorporating a wide variety of techniques along the way. The directions will be available for free here on WeAllSew. Whether you choose to sew the quilt in the original fabrics or opt to select your own, we hope you will participate in the fun!
 The BERNINA 125th Anniversary Quilt
The quilt also features embroidered motifs, but we'll give you other design options as well if you choose to forego the embroidery. We have some great prizes in store for you as well like this fabulous BERNINA Anniversary Edition machine: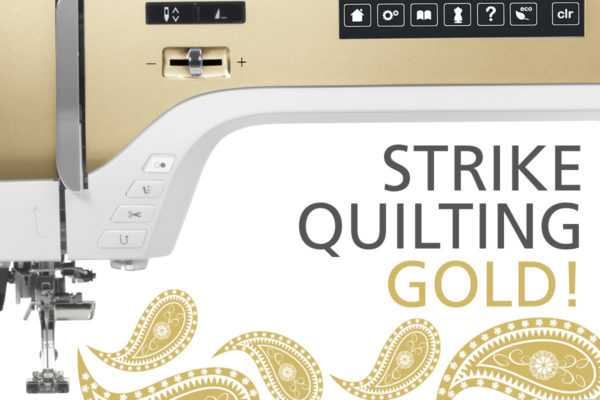 There are infinite variations possible and we can't wait to see what you create!
So join us this Monday, September 10th, on WeAllSew!
HAPPY ANNIVERSARY, BERNINA!
Amanda Murphy