Hi all of you BERNINA super-fans! My name is Amanda Murphy. I'm a Spokesperson for BERNINA and I'm pleased to announce a new quilt-along starting this September on WeAllSew! In this quilt-along, we'll use my new simple-to-piece Stardust pattern in conjunction with the BERNINA-exclusive Celestial Lights Embroidery Collection to make a beautiful twin-sized quilt.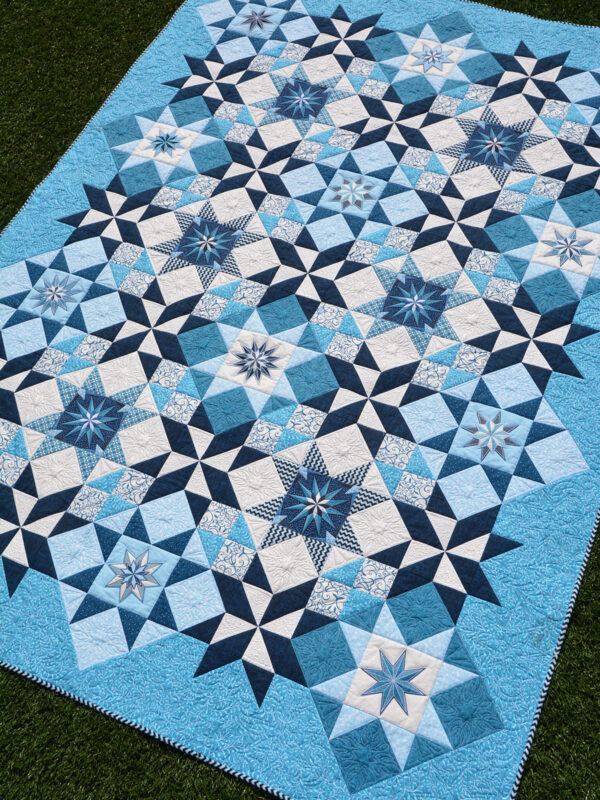 The Stardust Quilt
Stardust uses traditional star blocks arranged in a dynamic pattern to create a quilt that is both modern and sophisticated.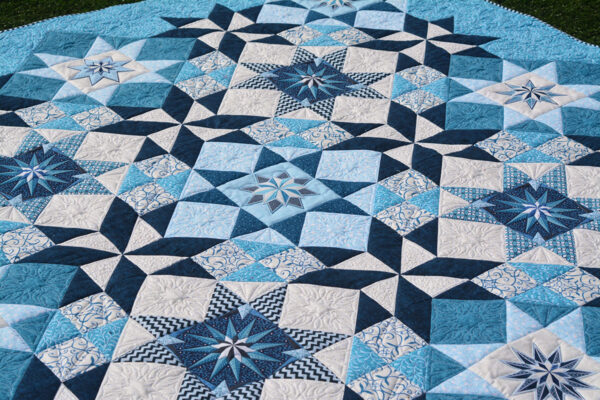 Traditional star blocks with a modern twist
Along the way, I'll be sharing tips and techniques both for piecing and for incorporating optional embroidery motifs in this (or any) quilt. Additionally, I quilted this piece using designed contained in the Celestial Lights Embroidery Collection that were digitized for both longarm and domestic embroidery machines, so I'll be talking about how you combine rulerwork, free-motion, and digitized designs in your own work.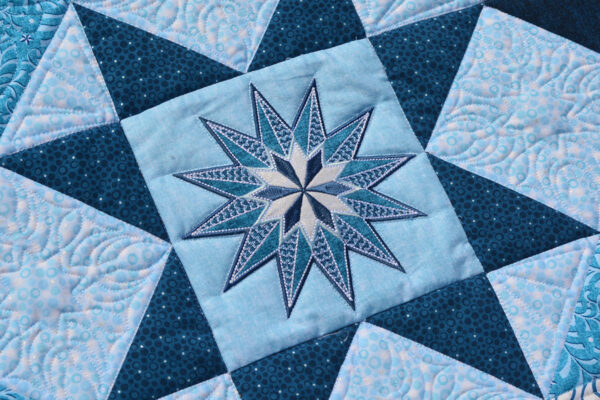 One of 12 5-1/2" embroidered star motifs from the Celestial Lights Embroidery Collection. Each of the 12 stars features a custom-digitized blackwork pattern in multiple thread colors to show off the stitch quality of our beautiful BERNINA machines.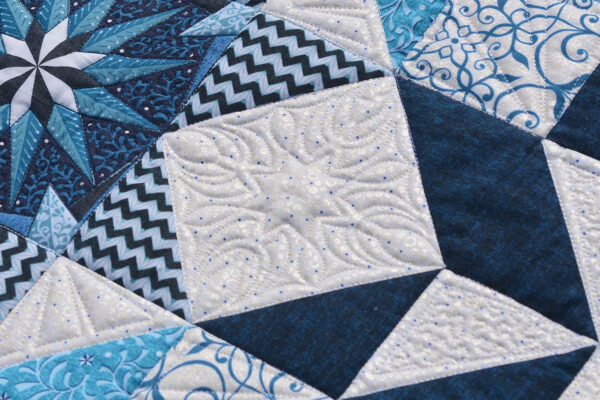 A quilting motif from the Celestial Lights Embroidery Collection
I pieced this quilt in my new Celestial Lights collection for Benartex, which is beautifully studded with pearl accents, and have included SKU information for both a blue and red version in the pattern, but you are of course welcome to use any fabrics and quilt along! If you aren't up for a large quilt, there is directions for a small wallhanging included in the pattern.
You can download SKU information for just those pages of the pattern here.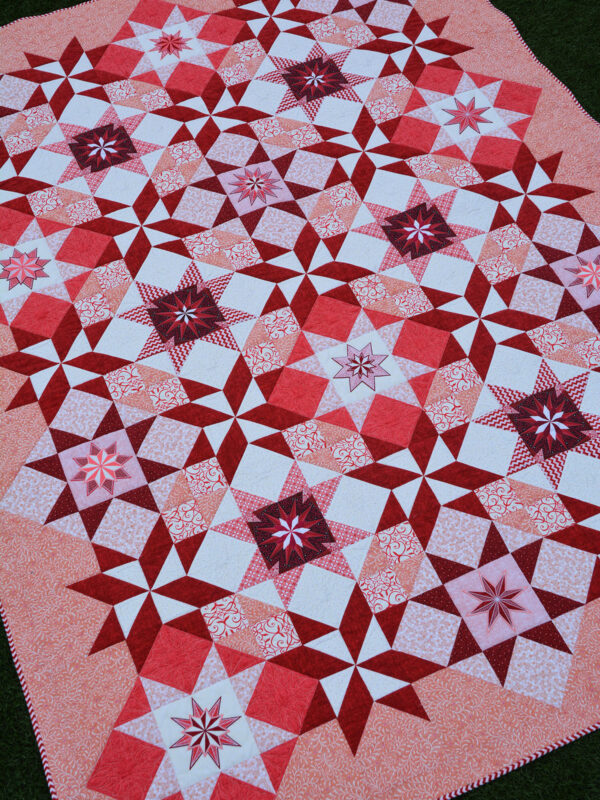 The red version of Stardust
Stardust Quilt-along Schedule
The quilt-along will start on Wednesday, September 4th, and I'll be posting tips specific to this project the first Wednesday of the next three months here on the WeAllSew blog. Additionally, on the third Wednesdays of the month I'll be back sharing other more general techniques. For instance, on September 18th, I'll be showing you how to quilt ribbon candy, both with rulers and free-motion!
What you will need to participate in the Stardust quilt-along
The Stardust pattern (Available to order through your local BERNINA store)
The Celestial Lights Embroidery Collection (Optional; exclusive to BERNINA dealers)
Fabric and thread to complete the quilt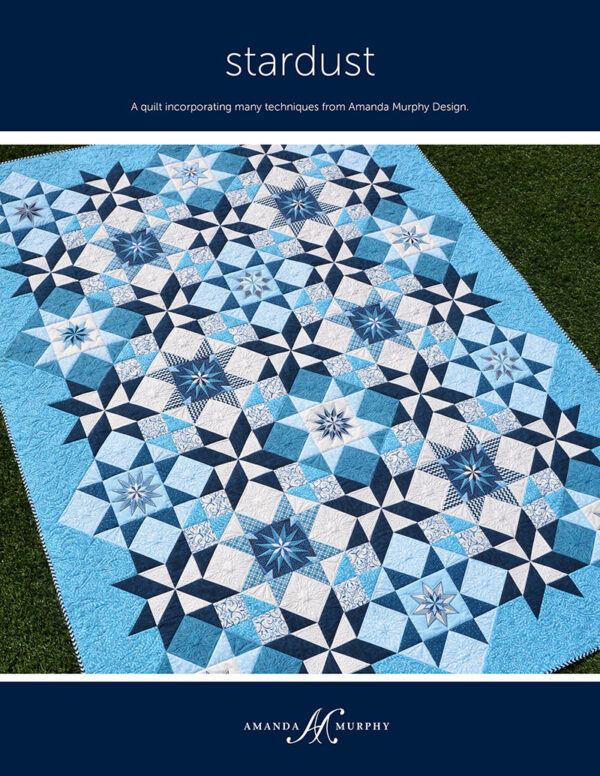 The Stardust pattern
You can find a list of the first shops to stock the Celestial Lights fabric here.
Enjoy the end of summer and I hope to see you back here on September 4th!
Happy quilting!
Amanda