Piecing and Appliqué with the Laurastar Smart U
Hi everyone! I'm BERNINA Expert Amanda Murphy and I would like to introduce you to the newest addition to my sewing space, the Laurastar Smart U Ironing System. Last I wrote about using it for fabric preparation and household tasks (you can read that post here). In this post, I'm going to focus on how what I like best about using it for piecing and appliqué.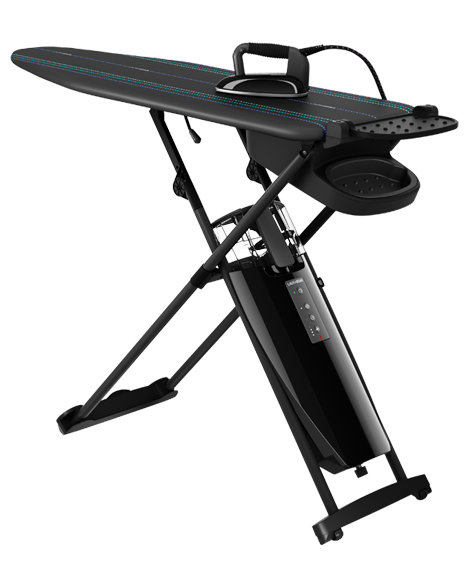 For pressing intricate piecing, I am able to control the fabric without the steam burning my fingers like with past irons. That is because the steam is micro-fine and dry—which means that all the water is a gaseous state and it is directed straight out the bottom of the iron and NOT onto my fingertips. It doesn't leave the fabric damp, distorting my blocks. I have found I really like the Manual Pulsing Steam setting when piecing because I can apply it right where and when I need it. It produces pulsing steam on demand efficiently, using less water.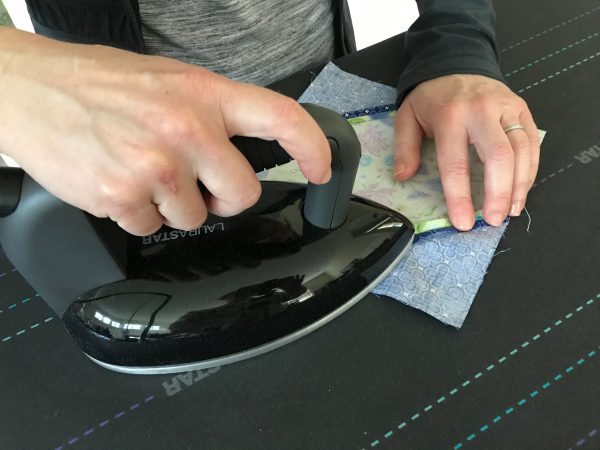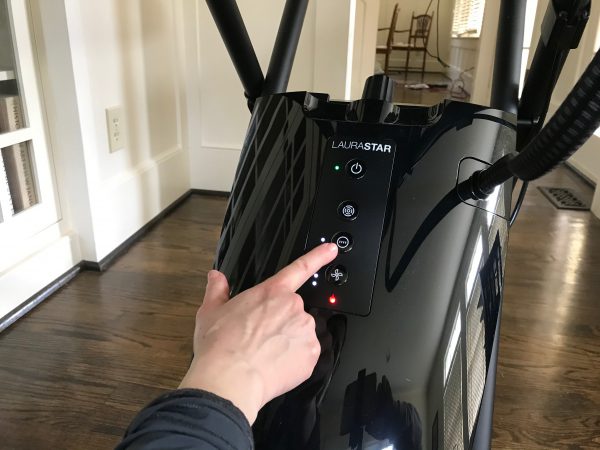 Activating the Manual Pulsing Steam setting
The vacuum-mode grabs and holds my blocks—even very small ones! The steam goes through the board and gets drawn in by the fan below.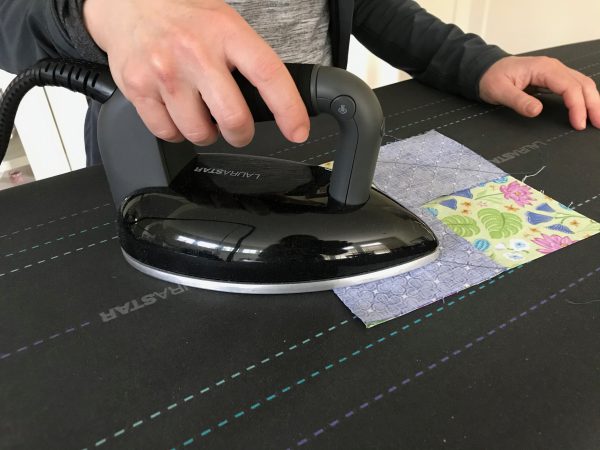 Another thing I really like about the iron itself is how lightweight it is! This is possible because the boiler is under the board instead of in the iron. This design makes a lot of sense. As sewers we do a  lot of repetitive motions with our hands and the Laurastar's 3D sole plate and powerful steam means there is no need to push down on the iron, so you can piece for hours without fatigue! It is designed so that the minimal pressure you use to hold the handle gets distributed over the entire soleplate.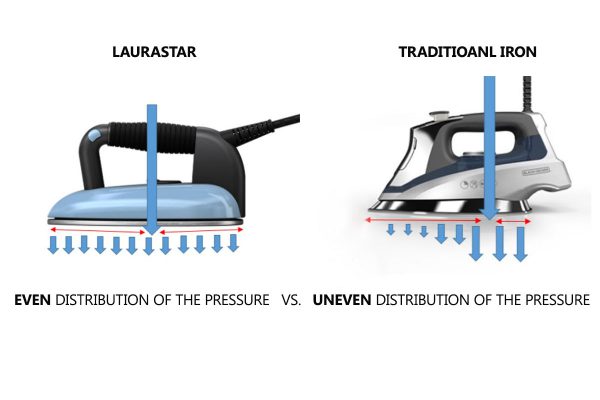 Pressure distribution of a traditional iron versus the Laurastar.
And because of the way the cord is suspended, it is really easy to switch from a set-up for a right-hander to a left-hander and vice versa!
In the past I haven't been a fan of steam for products like paper-backed fusible web or woven cutaways like OESD's Fusible Woven, both of which I use for appliqué, but I stand corrected. I've found that hovering the iron over the fusible primes the glue and then when I press I get a really nice bond.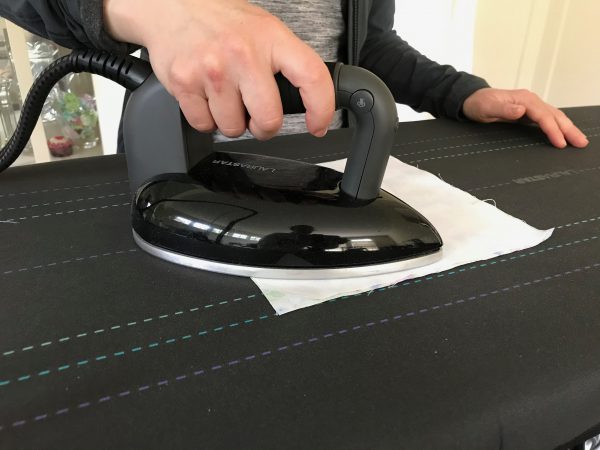 Although it an investment, I know I'll use this ironing system for hundreds of hours of happy piecing.
If you missed it, I made a video showing all of my favorite Laurastar Smart U features you can see here:
If you have questions you can post them below.
I'll be back to talk about how to use the Laurastar Smart U during and after the quilting process.
In the meantime, stay safe and healthy. And happy quilting!
Amanda
Laurastar Series
Fabric Preparation and Household Us with the Laurastar Smart U
Piecing and Appliqué with the Laurastar Smart U
What you might also like
5 comments on "Piecing and Appliqué with the Laurastar Smart U"