Appliqué Tips and Techniques
What is the technique we call appliqué? The word "appliqué" comes from the French "appliquer" which means to apply or to fit over. The basic appliqué technique involves stitching a smaller piece of fabric or decoration to a larger piece to create a design or pattern. Fabric pieces can be stitched by hand or machine, with raw edges turned under or covered with decorative stitching. Appliqué fabric pieces can be placed directly on top of another piece of fabric, or can be held in place with glue. This technique can be used to add decorative elements to clothing, bags, pillows, banners, wall hangings, and quilts.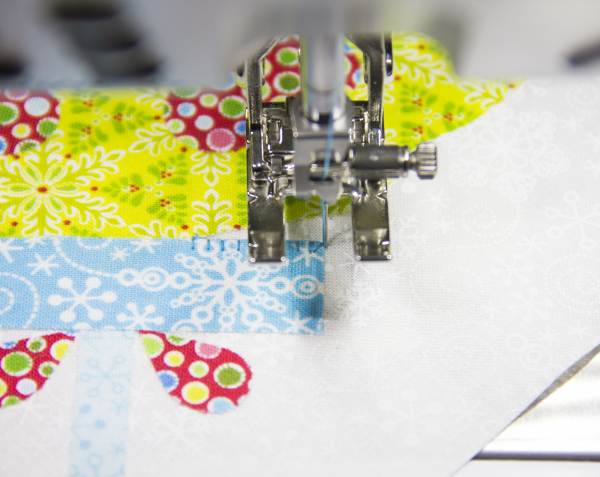 You can use your sewing machine to secure smaller pieces of appliqué fabric and add a clean finish to edges at the same time, it's easy if you follow these tips and techniques.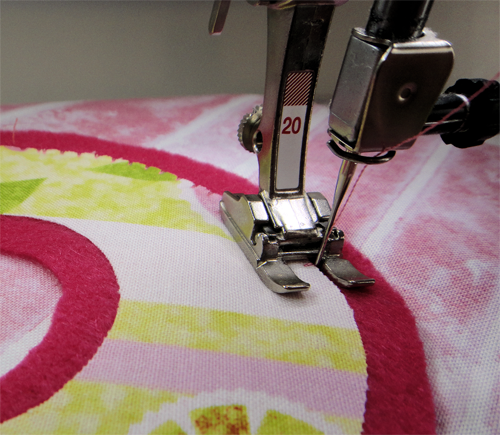 If you're new to machine appliqué techniques, this free BERNINA eBook is perfect for you! Read all about basic techniques and tools to create successful machine appliqué in the Machine Appliqué Just Sew It! eBook.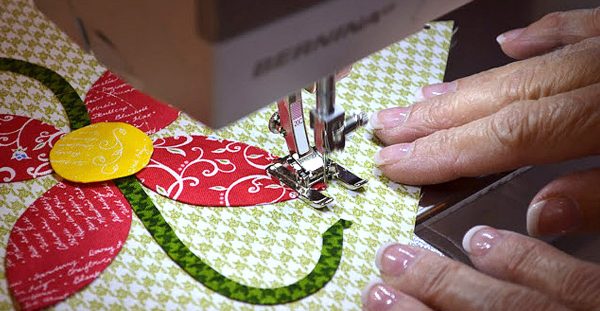 Learn how to create virtually invisible appliqué stitches with your sewing machine with the Machine Appliqué Tutorial. With this special technique you might swear these appliqué shapes were stitched by hand!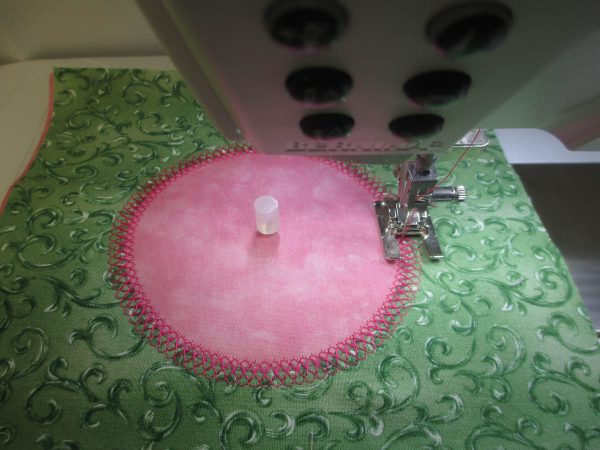 Making a precisely stitched circle appliqué is a snap with the BERNINA Circular embroidery attachment #83. This tip includes all the steps you need to follow to Machine Appliqué Circles.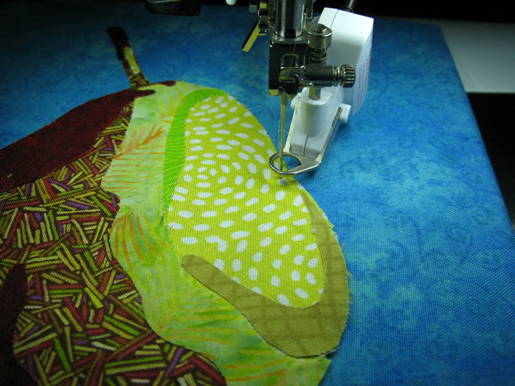 Using the appliqué method you can create realistic looking pictures in fabrics from photographs. See exactly How to Create a Fabric Collage with Appliqué in this tutorial.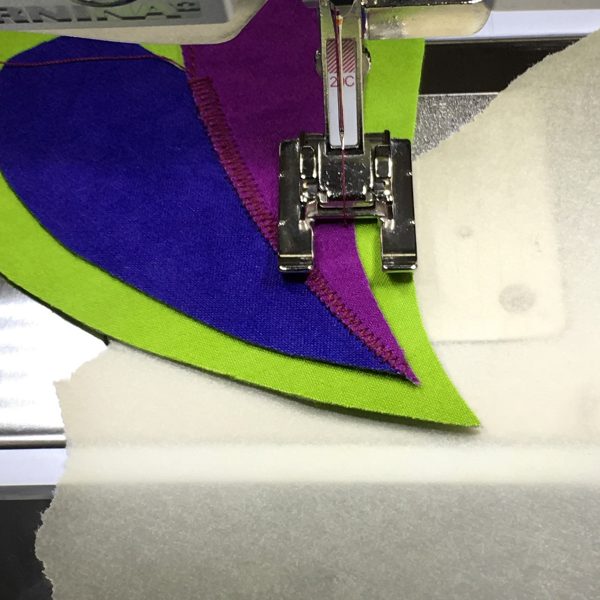 This tip is invaluable when building up appliqué shapes with smaller pieces of fabric to keep little pieces in line. Find the Appliqué Tip here.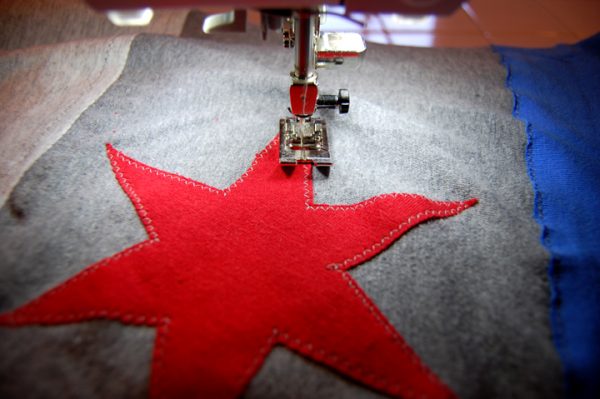 If you want to appliqué specific shapes with knits and still have the fabric remain flexible, check out this T-Shirt Appliqué Tip using Aquamesh Plus stabilizer.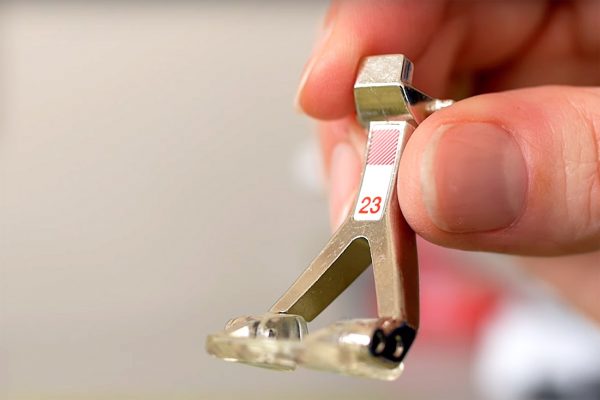 You know what they say, use the right tool for the job! Learn how Appliqué foot #23 is specially engineered to make your appliqué stitches precise in this video tutorial.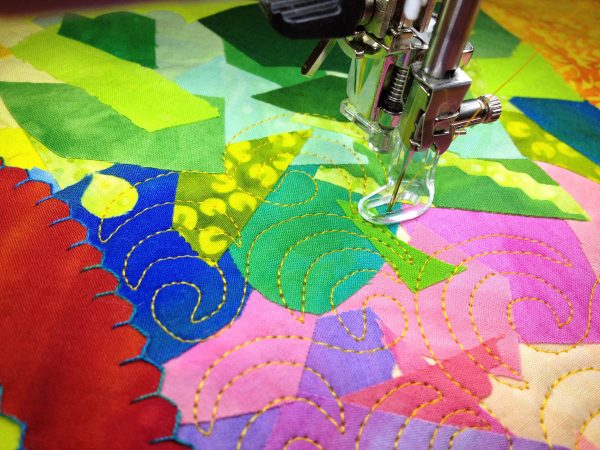 Another favorite foot for securing appliqué shapes with the free-motion stitching technique is Quilting foot #29. See how this method can be used in the Best Sewing Foot for Fused Collages tip.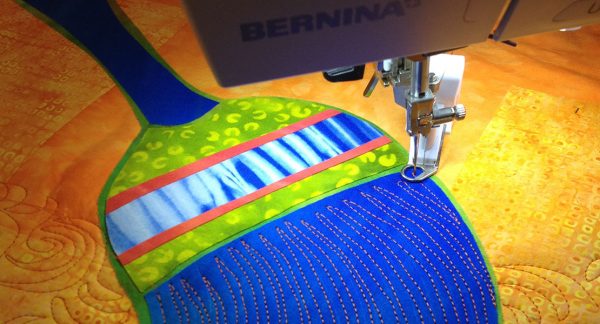 If you use fusible webbing (iron on double-sided glue) to hold your appliqué pieces down, you want to use the right needle. Read up on this Needle Tip for Fused Appliqué here.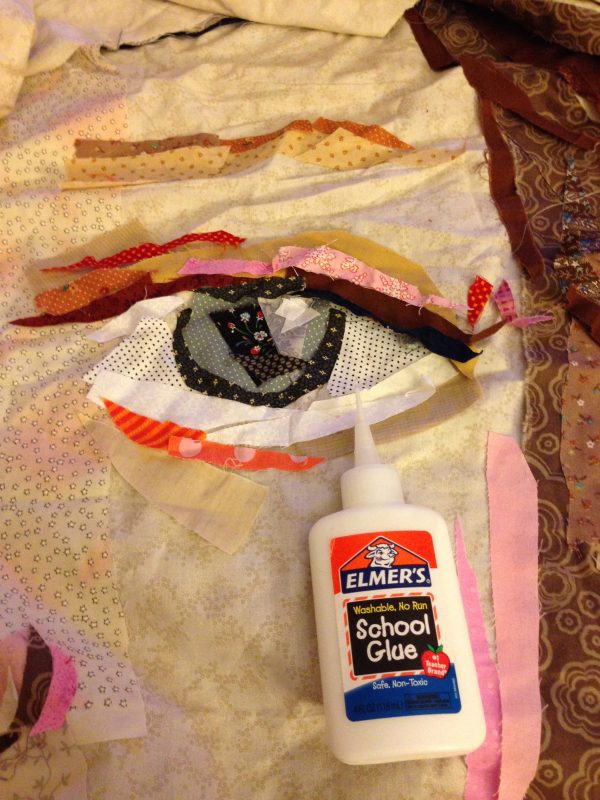 If you're working with small pre-cut appliqué shapes and need to hold them in place for stitching, you'll love this Appliqué Technique tip!
Use your Free Hand System when stitching machine appliqué shapes to help keep your hands on the fabric! Learn how to use the FHS for more control with your machine appliqué with this tip.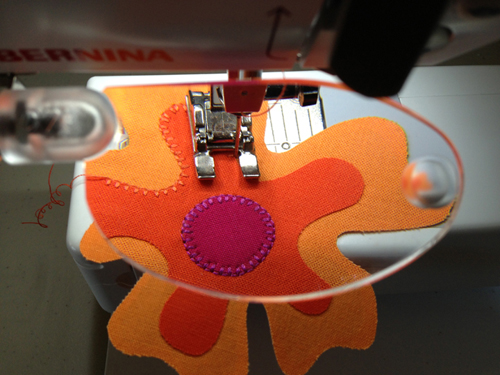 If you need to see clearly where your appliqué stitches are going, try snapping on your Magnifier! Read all about the BERNINA Magnifier Lens accessory in this appliqué tip.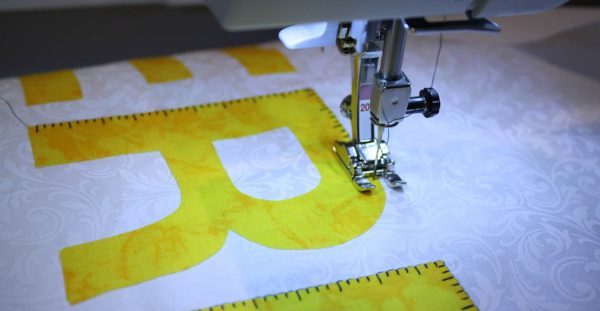 Use this stitch tip to create a fun measuring tape look to your appliqué stitch! Find out how to make a Measuring Tape Stitch in this post.
Add a fun pop of color to any blanket stitch appliqué with this simple tip to Embellish the Blanket Stitch!
Difficulty level

Beginner

Time to Complete

Evening

Seasons

all seasons

Techniques

applique
What you might also like
198 comments on "Appliqué Tips and Techniques"