Modern Blossoms for Mother's Day
Happy Mother's Day to all the moms out there! I'm so excited to be guest-blogging for We All Sew today because I have something I can't wait to share. My first embroidery collection, Modern Blossoms, is coming out in just a couple of weeks at the International Quilt Market in Portland! You know that I'm a huge fan of the B 580 and all things BERNINA so naturally I'm very excited.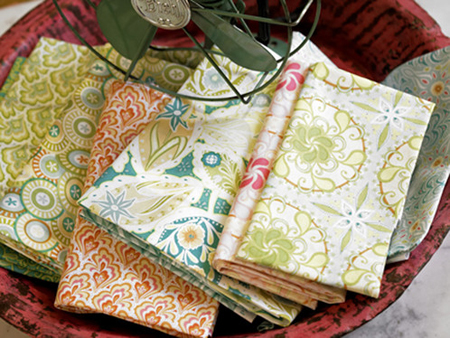 The folks at Brewer Sewing talked with me after the last Quilt Market about the possibility of designing an exclusive embroidery collection inspired by my Bella line for Blend Fabrics and we went from there – OESD digitized the collection and did a great job! I designed quilts, bags, and table linens that incorporate these embroideries for my pattern line that I'll be showing at Quilt Market. Here are some sneak peeks of the embroidery…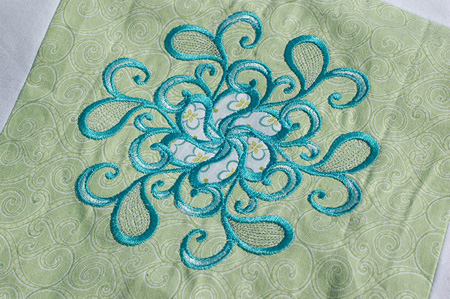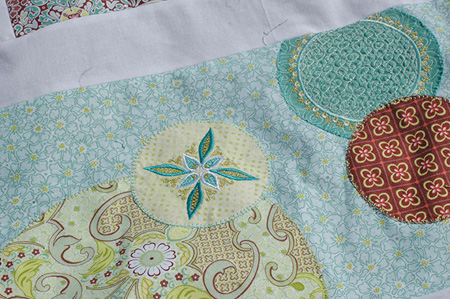 The fabrics are mostly from Bonjour, Mon Ami, one of my two new collections for Blend Fabrics that will debut at Market.  Many of the motifs were inspired by the leaf print from Bella.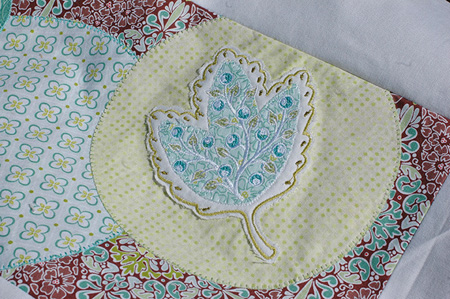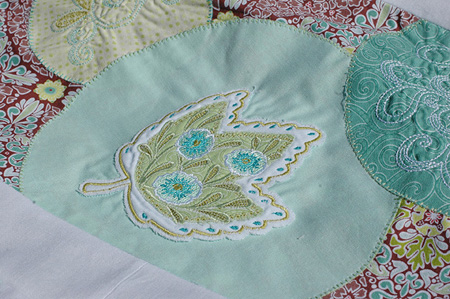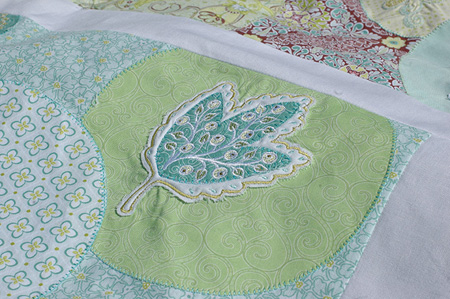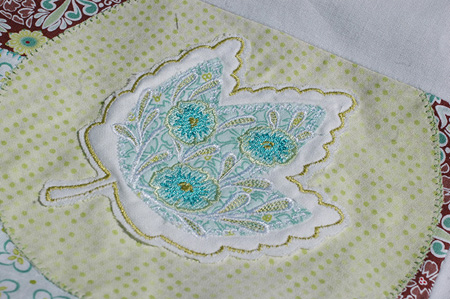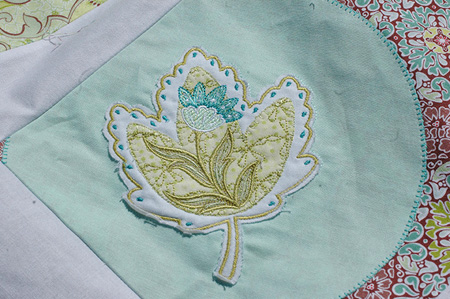 I enjoyed mixing these motifs with Bonjour, Mon Ami – the two worked together quite well.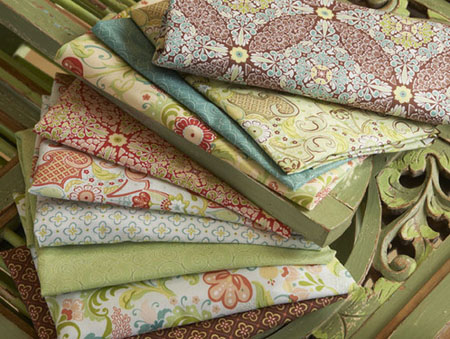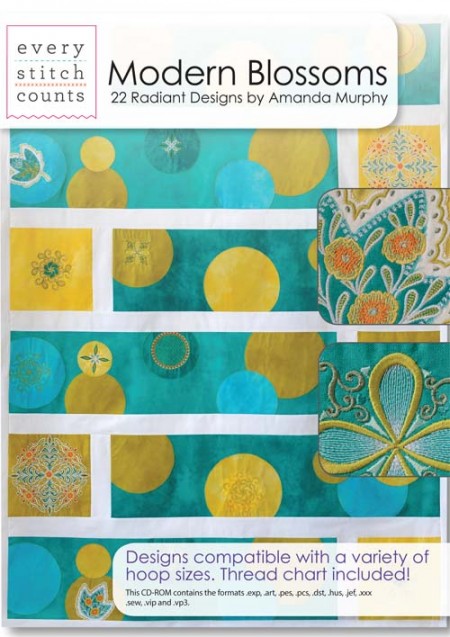 I hope you are excited to create something with Modern Blossoms and your BERNINA sewing machine. And if you get a chance, I'd love to see what you making so make sure to visit my blog. Thanks for letting me share!
Happy sewing and have a wonderful Mother's Day!
Techniques

embroidery, quilting
What you might also like
One comment on "Modern Blossoms for Mother's Day"