Gifts to Stitch for Valentine's Day
Roses are red, violet are blue . . . we have Valentine's Day gifts to stitch for you.
Make something special for that special someone! We share some of our favorite gifts to stitch for, perhaps, the most LOVE-ly holiday of the year.
Mini Coin Purse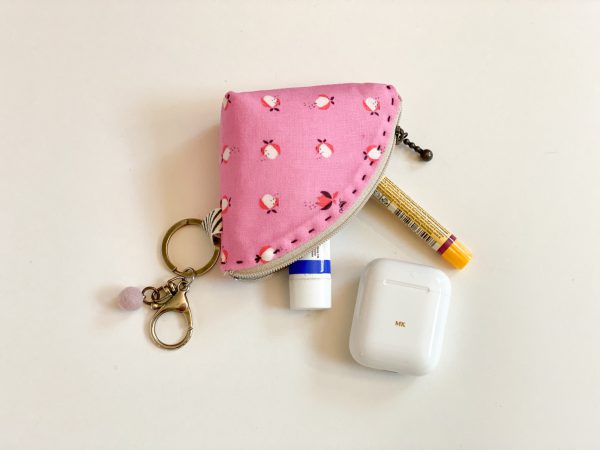 A mini coin purse is perfect for holding loose items on a keychain. Fill it with candy hearts or place a special note in there for your favorite person.
Patchwork Heart Pincushion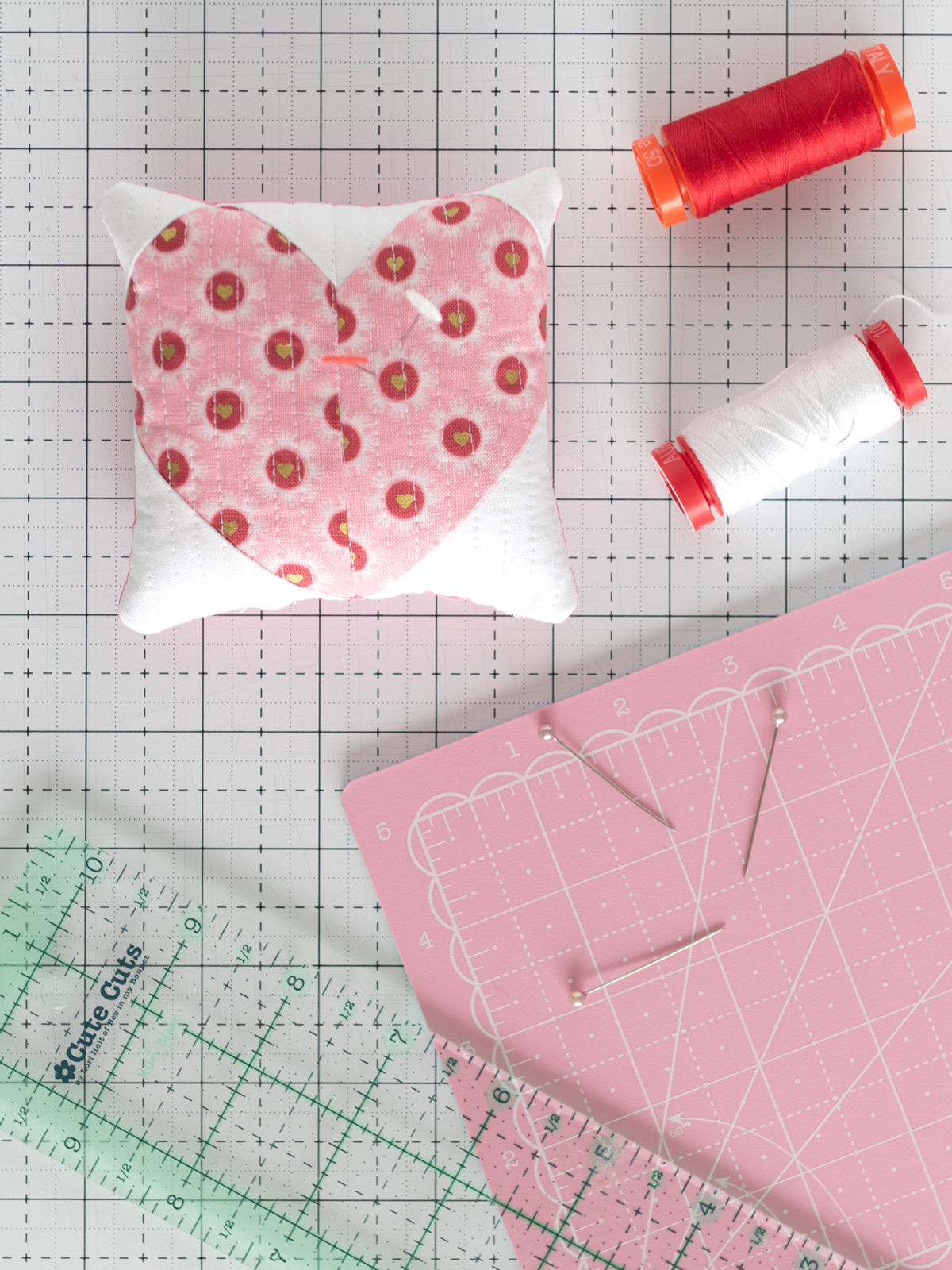 Celebrate Valentine's Day by creating a simple pincushion out of a patchwork heart quilt block. Make one for each of your sewing buddies!
Cross-stitch Valentine's Day Card
Who doesn't love a simple DIY cross-stitch pattern for a Valentine's Day card? Whip up a personalized card for all of your Valentines this year.
Leather Cord Organizer, Headphone Taco and Corner Bookmark
These quick and easy handmade leather gifts are great for Valentine's Day! Stitch up all three with love for your Valentine.
Tartan Envelope Pouches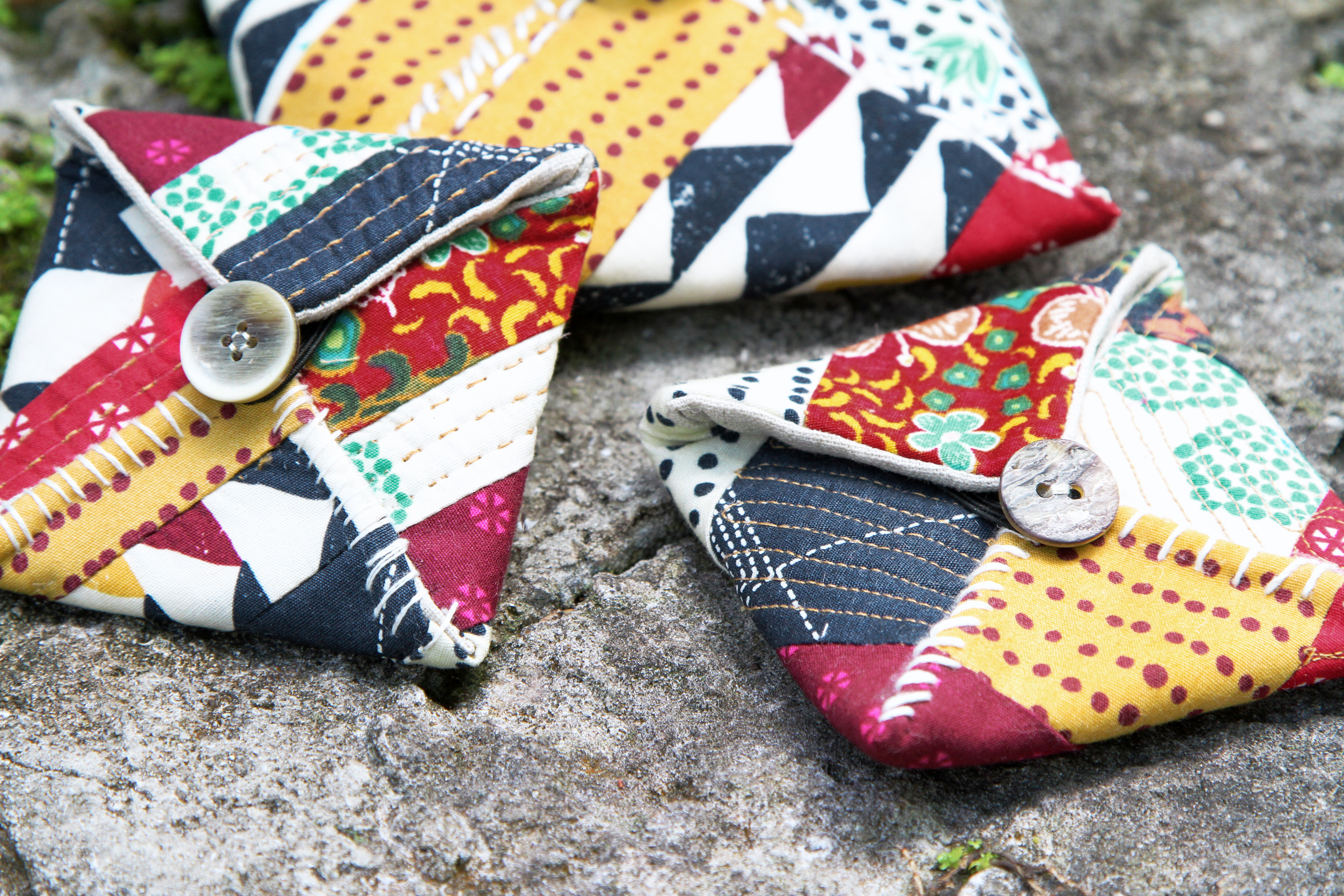 These little envelope pouches are adorable, sized perfectly for gifting small treasures and, with a few red scraps from your stash, they will make a wonderful Valentine's Day gift.
Embroidered Luggage Tag
Personalize a luggage tag with love this year! A plain luggage tag does no good if not checked inside for the actual information. Add a heart and it makes a great Valentine's Day gift for a travel buddy!
Valentine Mug Rug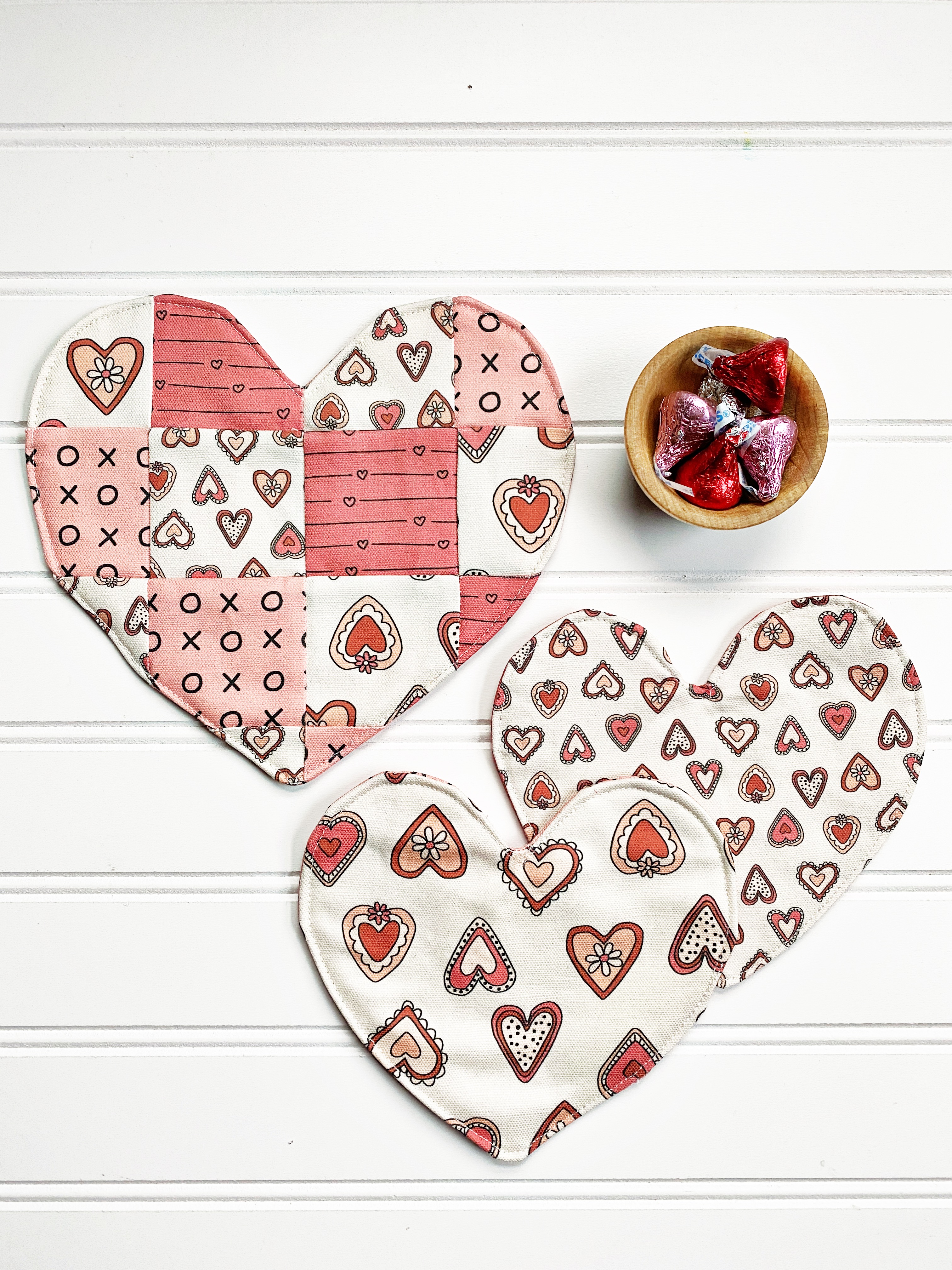 The simple Valentine mug rug can be sewn up in less than an hour. It makes the perfect gift for the coffee and/or tea lover in your life.
Leather Notebook Cover
Writing with an actual pen to paper has become a good way to slow down and take a minute to think. With Valentines Day approaching, a leather notebook cover is a great gift for just about anyone special to you.
Whimsical Heart Coaster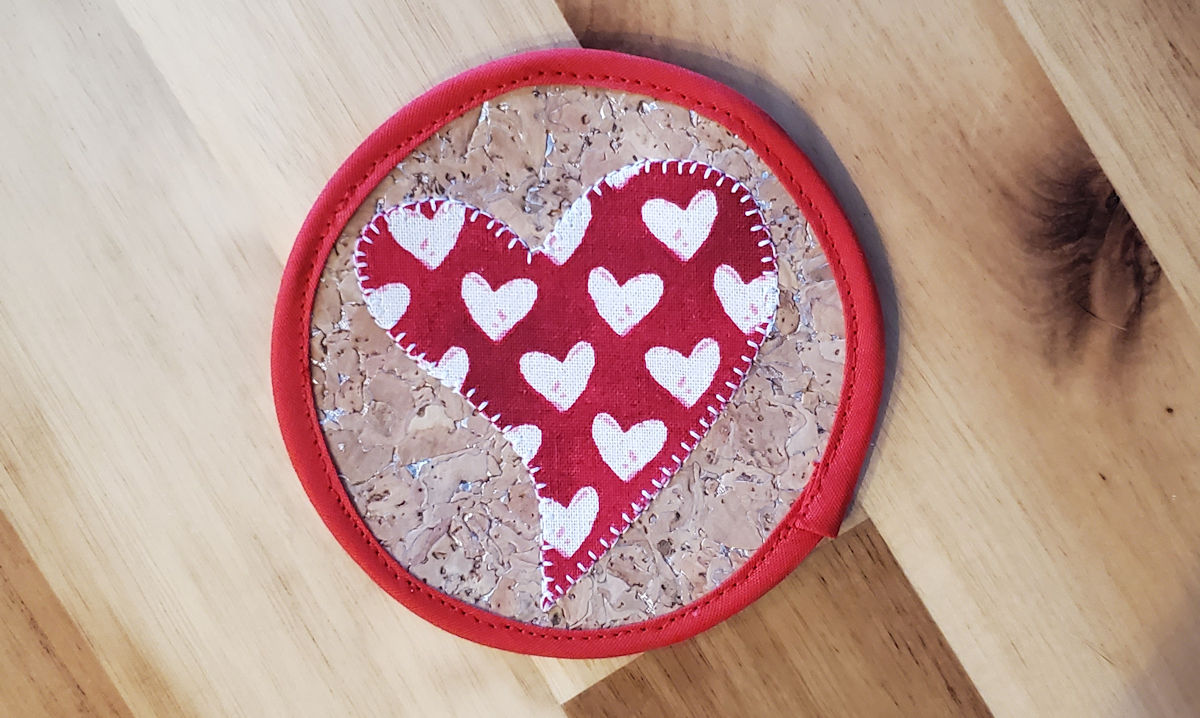 The whimsical heart coaster sews up fast, so you can easily make a dozen in just a few hours. Download the free template and whip up a bunch before it's too late!
Fabric Weights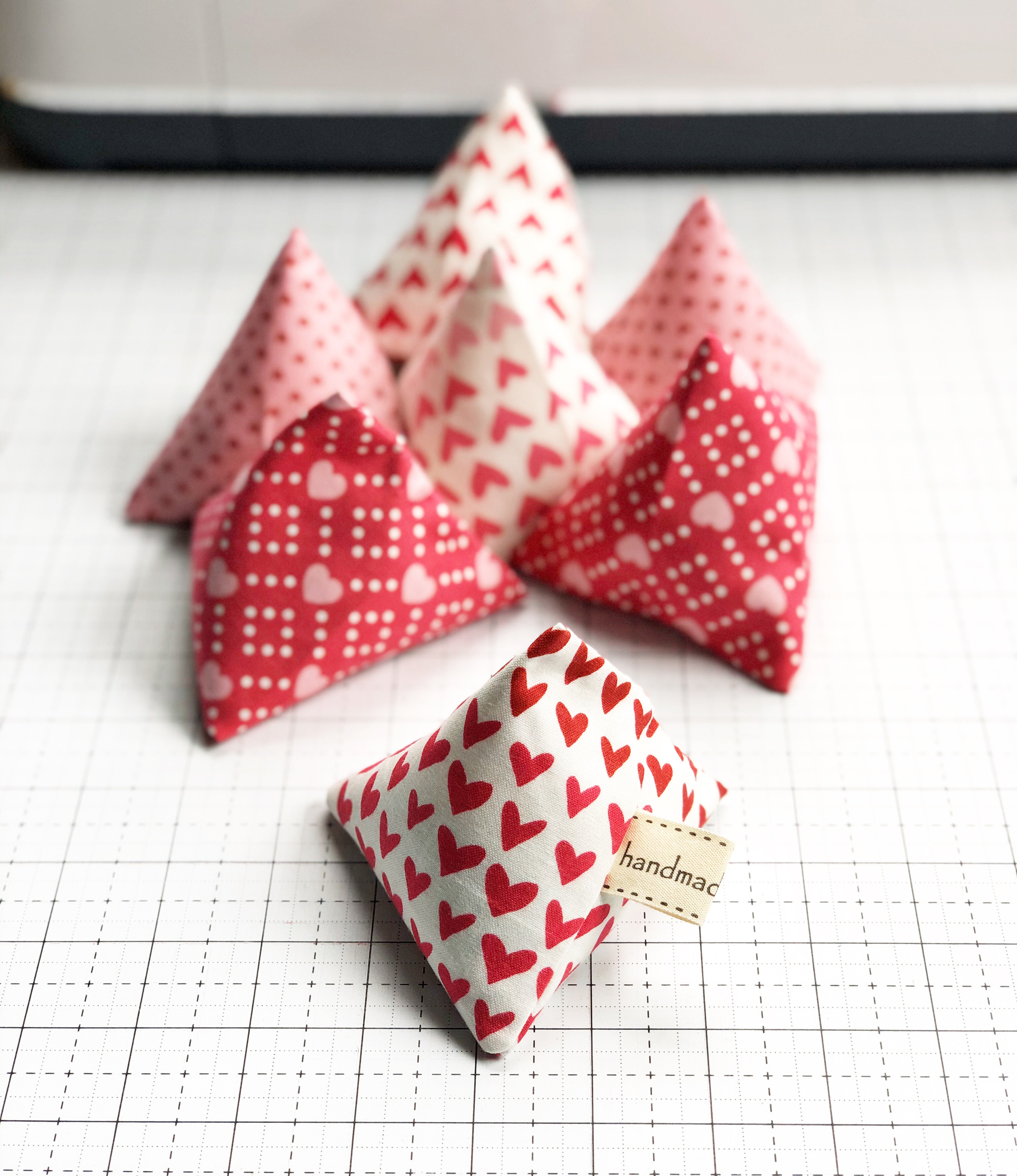 Fabric weights are a perfect addition to any sewing space, especially when they're filled with love! Give them as gifts to all of your sewing friends.
Stitched Valentine's Day Card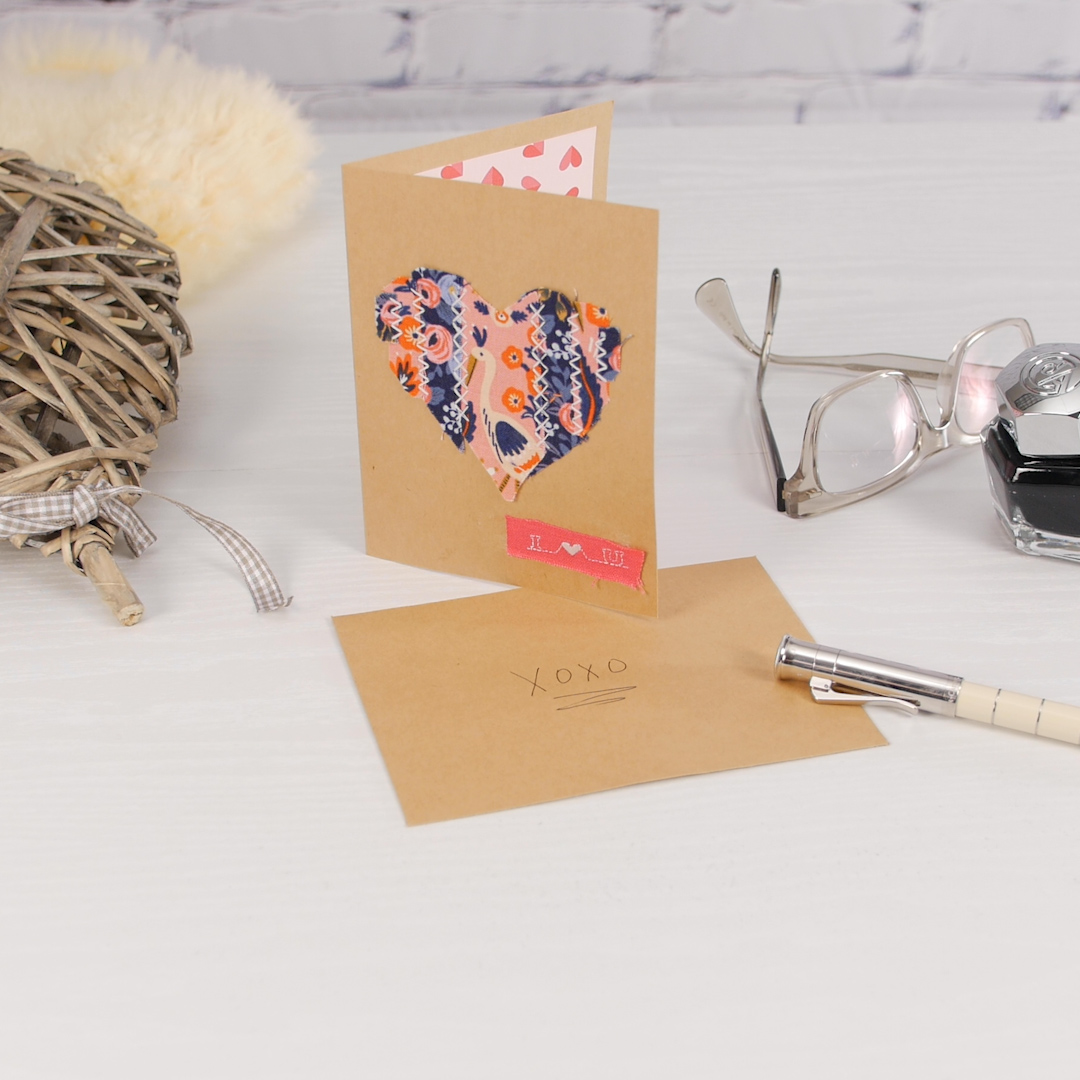 This year, take a little extra time to make stitched Valentine's Day cards by hand. A little extra thought and effort won't go unnoticed by the folks you share these gifts with. Make a batch for classmates or just one extra special card for your beloved!
Leather Bracelets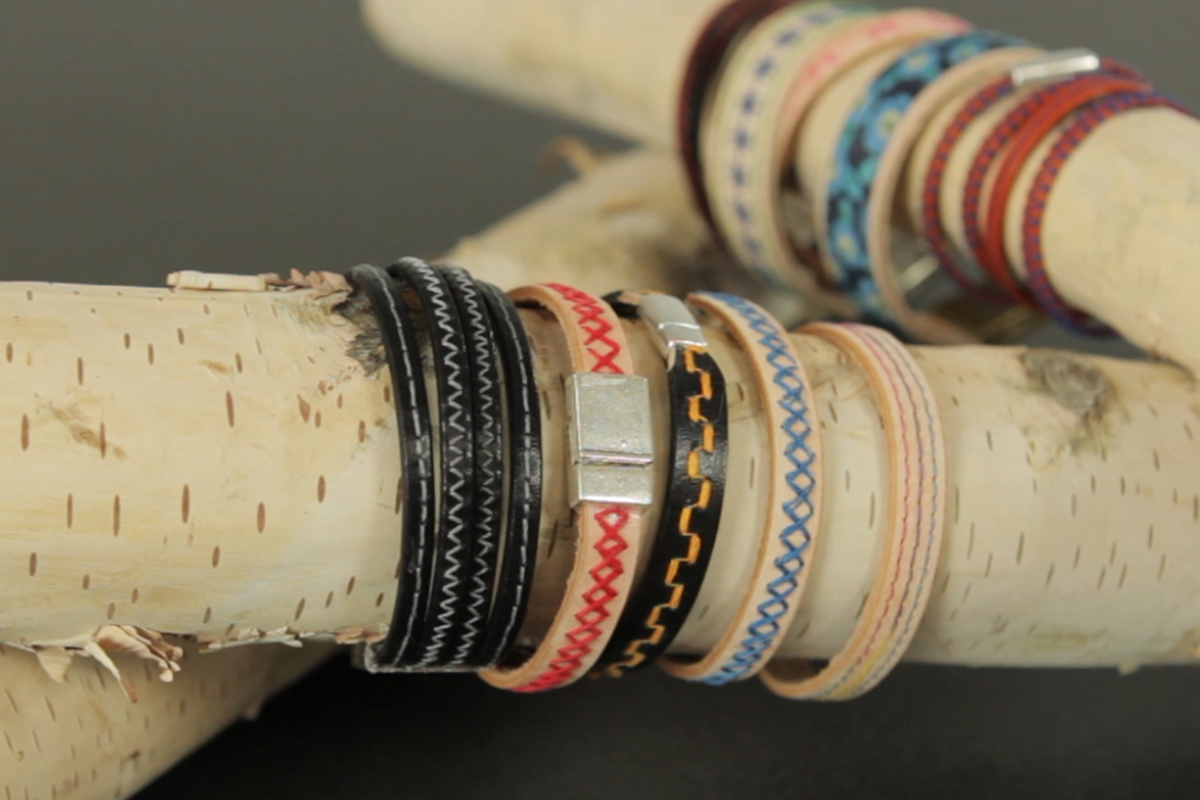 Nothing says "stitched with love" like a bracelet filled with decorative stitches. Create some adorable leather bracelets to let your next Valentine's Day gift speak for itself. It's a great addition to any accessory collection.
Projects

bracelet, coasters, Crafts, Embroidery, fabric envelope, fabric weights, luggage tag, mug rug, notebook cover, pincushion, pouch, purses

Seasons

Valentine's Day

Techniques

crafts, sewing
What you might also like
8 comments on "Gifts to Stitch for Valentine's Day"