Diamonds 2 Quilt Along, Part 7: Quilting Row Six
Welcome back to the Diamonds 2 Quilt-Along! I'm BERNINA Expert Amanda Murphy and this month we'll quilt the middle row of the sampler.  Since the quilt is horizontally symmetrical, you already have all the instructions for the other rows so you will be set to finish the quilt!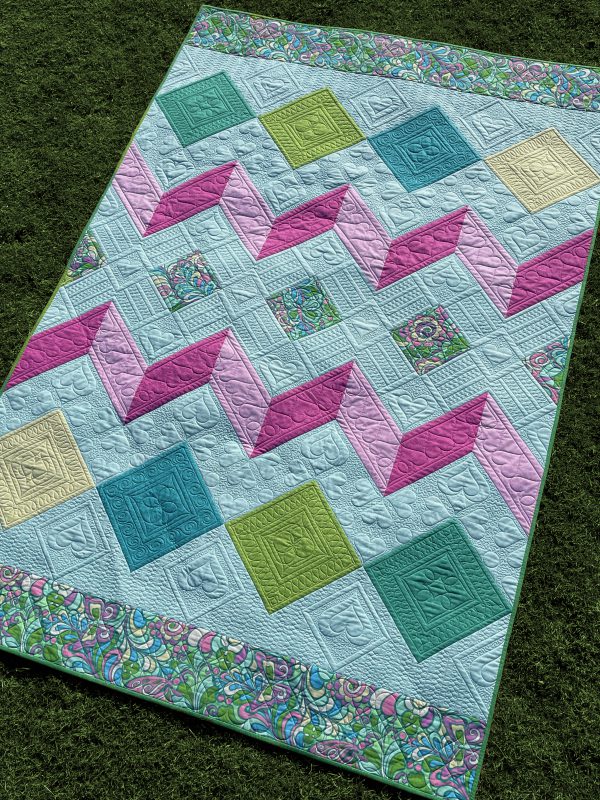 Diamonds 2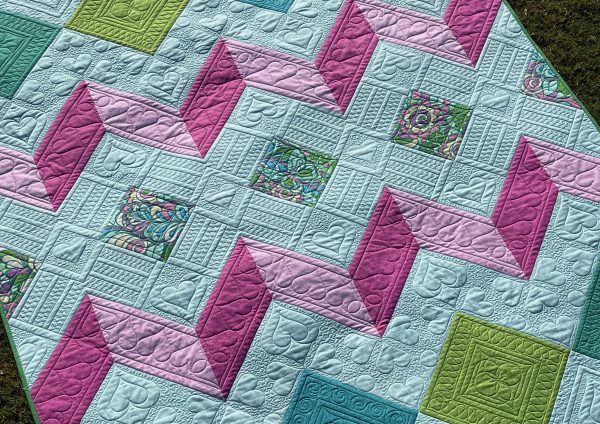 Detailed Shot of the Middle Row
If you missed the first five parts of the quilt-along you can find them here:
If you have a Q16 or Q20 on the frame, you'll want to first stabilize the top half of this row by quilting around the diamonds in the center of it.  Then you'll complete the quilting in the upper half, roll the quilt up, and stabilize the bottom half of the row by quilting along its bottom.  Then you'll quilt the lower half of the row. If you have a Q24, you could quilt along the bottom of the row and around the diamonds, and then complete the quilting for the entire section in one pass.  (If you are on a domestic you have probably done all your stitch-in-the-ditch work already, as described in a previous post.)

Download the PDF Instructions here and watch this video!
Diamonds 2 – How to Quilt the Middle Row
So there you have it!  You'll complete the rest of the piece by quilting a mirror image of the first four rows – just upside-down!   And I'll meet you back here in a couple of months, on June 8th, to show you how to use all of those triangles you cut off when piecing to make an optional bonus quilt!
For more quilting tips, please join my Facebook Group, Quilting with Amanda Murphy, and follow me on Instagram at @amandamurphydesign.
Happy quilting and I'll see you back on weallsew.com on June 8th!
Amanda
What you might also like
One comment on "Diamonds 2 Quilt Along, Part 7: Quilting Row Six"