Quilts for Change
Quilt for Change raises awareness on global issues that affect women and empowers quilters to become agents for social change. Created by quilter and husband Allison and Dick Wilbur, Quilt for Change works with the U.S. Mission to the United Nations in Geneva and other partner organizations to create themed quilt challenge exhibitions for display at the United Nations and in major quilt festivals in the United States.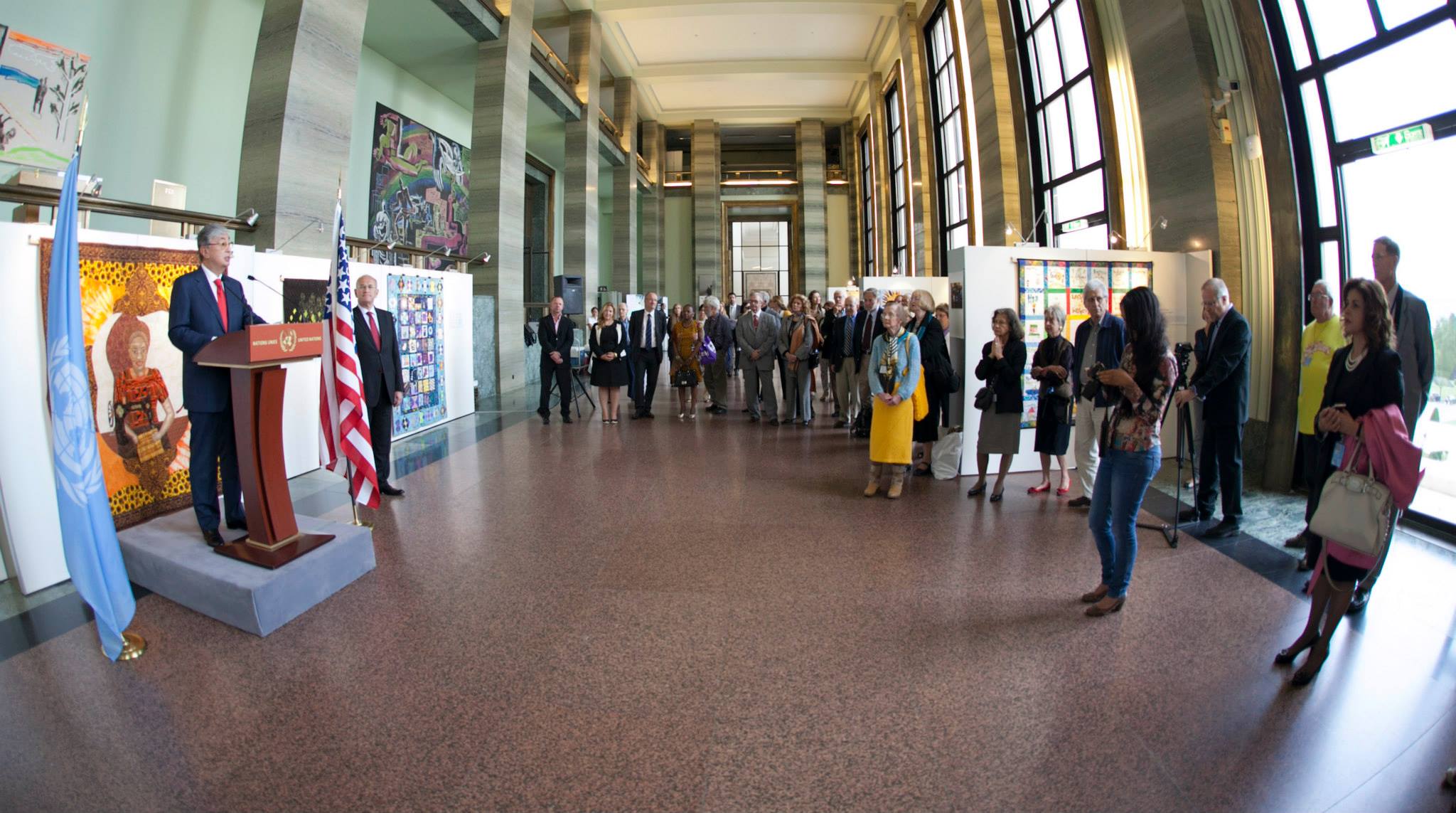 The exhibitions are a forum for fiber artists from the U.S., Canada and other countries to promote social change and use their quilting talents and creativity to support the empowerment of women around the world. To date, Quilt for Change has curated three exhibitions. The first highlighted the work of The Global Fund to Fight AIDS, Tuberculosis and Malaria in improving the health and lives of women and children. In the second exhibit, participating quilters commemorated the 10th anniversary of the United Nations Security Council Resolution 1325 on Women, Peace and Security, which acknowledges the special threats women face in times of conflict as well as the important role women play in healing war-torn societies.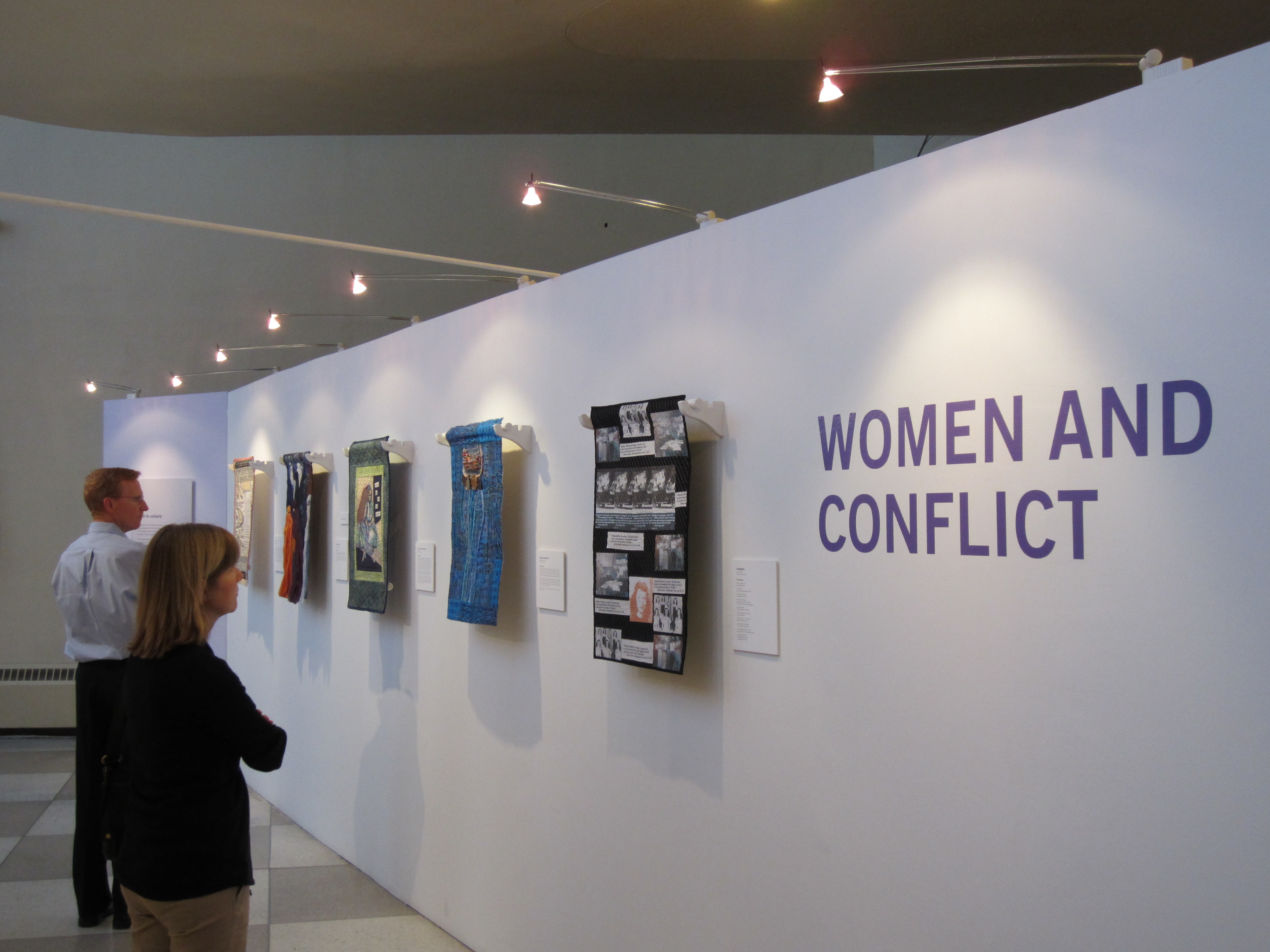 Quilt for Change's most recent exhibit promotes the work of the non-profit Solar Sister, which uses microenterprise and solar-powered products to empower women entrepreneurs in rural African communities.  See a video of the Solar Sister exhibition opening in Geneva, Switzerland (courtesy of the U.S. Mission to the United Nations in Geneva) below. 
Quilt for Change also acts as a clearinghouse of socially-conscious quilt projects for quilters interested in using their passion to help improve the lives of others. The Quilt for Change website provides a list of national and international charity projects and causes quilters can support. The Quilt for Change blog highlights quilts created to support social change in general, and quilters are invited to submit photos and background information on their quilts and cause for posting on the website.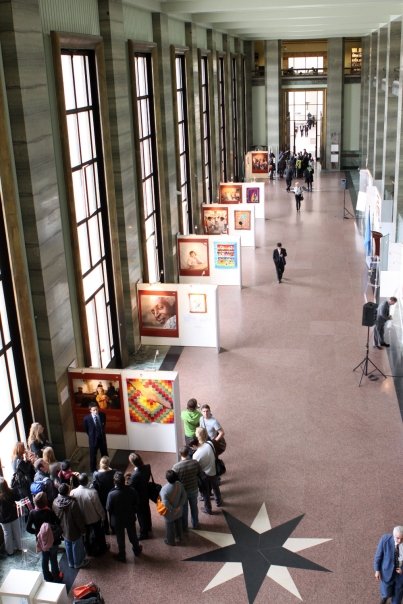 The overall goal is to have quilters encourage each other to get involved in improving the lives of women around the world by sharing information on projects needing support and their own creative talents used to highlight different causes. To suggest a project or organization for inclusion in the list, or submit a quilt for posting on the blog, send an email to [email protected]. Follow Quilt for Change on Facebook (Quilt for Change/Quilt Challenge) and Twitter (@QuiltforChange).
Techniques

quilting, sewing
What you might also like