Sew to Serve: Quilts of Valor Foundation
Have you ever thought about volunteering or giving back to our veterans who have been touched by war but don't have any idea how to help? Quilts of Valor Foundation offers ways that you can sew to serve our veterans and say "Thank you for your service, your sacrafice, and your valor." A handmade quilt, stitched with love, can offer comfort like nothing else can.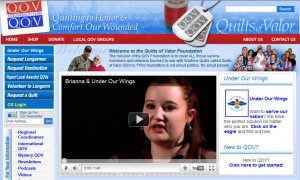 Visit Quilts of Valor Foundation and look into the Under Our Wings National Service program to see what opportunities are available for you to help. As described on the QOVF website; "Under Our Wings (UOW) is a program that allows anyone to participate in national service by making a comforting Quilt of Valor (QOV) for an American armed services member touched by war. You can participate whether you are a quilt shop owner, an experienced quilter (a Coach), someone who has never made a quilt before (a Rookie), or someone who simply wants to perform national service. Pick the role that fits you best and read on for more information."
You don't need to be part of a group to donate, but there are several officail QOV groups established across the US, click here to see if there is a group near you. This is a really wonderful way to give back with some of your sewing time and talent!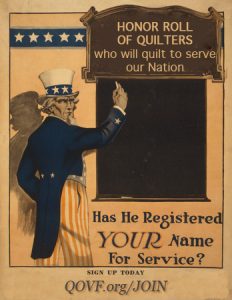 Techniques

quilting, sewing
What you might also like