Evenings are getting cooler, leaves are beginning to change color… if you're planning to make Halloween decorations or costumes, it's time to get started! Here's a note from WeAllSew reader Karen Ann Betts about sewing a special Halloween outfit. Adorable! Jo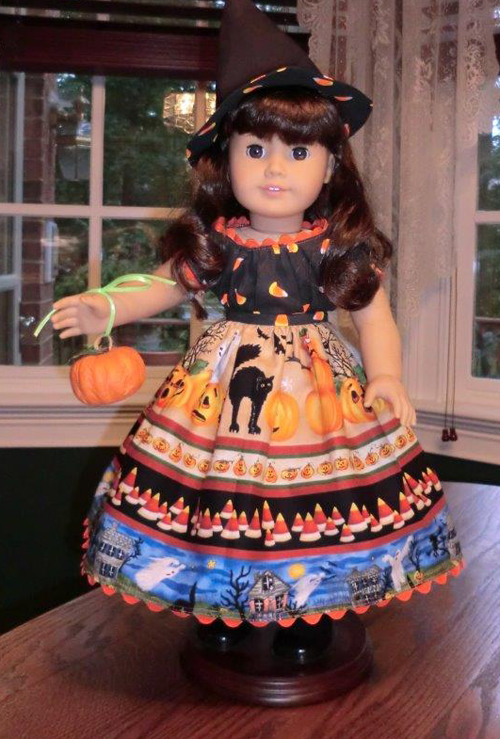 Our grown-up daughter just added Emily to her American Girl doll collection (Molly and Emily will be retired this year). Since Halloween is coming soon, she asked if I could sew a Halloween costume for Emily, as she would like to display Emily as one of her Halloween decorations on her desk at work. I looked though my fabric stash and found a tiny remnant that I pieced together for the skirt. I was lucky to have some coordinating fabric with corn candy on it for the blouse and the hat. I used my original American Girl "Josefina" sewing patterns (no longer available) for the skirt and the camisa. YouCanMakeThis.com had a free pattern for the witch's hat. This was the first time I ever used the SnapSource snaps and setter. I really like using these snaps instead of Velcro®.
This was such a fun project and my BERNINA 830 sewed like a dream. I love the dual feed option!! It's also a plus when I can use what I already have to create something lovely!!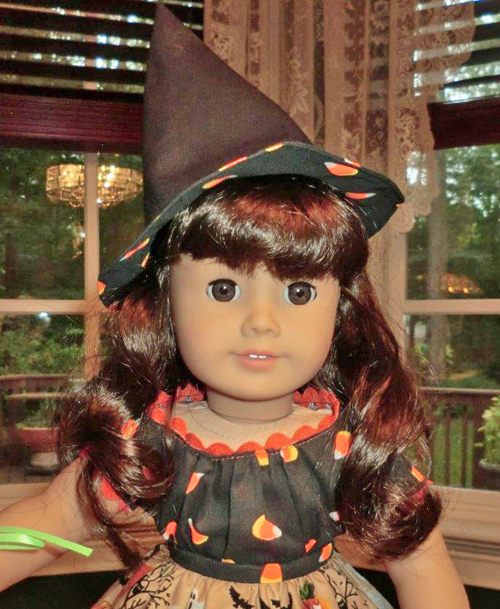 Update: Karen made a mask, too!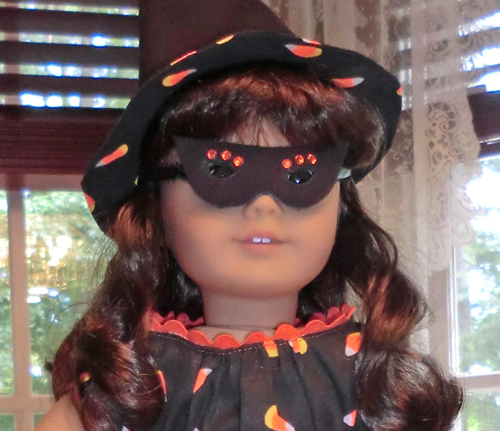 For more Halloween costume patterns (AG, BFC Ink, Ellowyne, and more) , visit Pixie Faire by Liberty Jane – Jo