"Divine Flowers & Vines" Clutch

October 25, 2011
Linda Wenturine
OESD's "Divine Flowers & Vines" Premier Embroidery Collection #1102 — a BERNINA Exclusive — has become a favorite for me.  I just completed  a clutch purse…so striking! 
I have used Vicki Tracy's "Convertible Clutch" pattern many times because it is so quick and easy to construct. With the addition of the "Divine Flowers & Vines" embroidery, combined with silk fabric and beautiful trims, the simple pattern evolved into chic elegance.
I also tried out the new Bias Binder Attachment #88 with Foot #95(C) for the first time and I L-O-V-E it!.  The Bias  Binder Attachment #88 is available in 3 sizes —  28,32 and 38mm — with the finished sizes 7mm (1/4"), 8mm(5/16") and 11mm (7/16").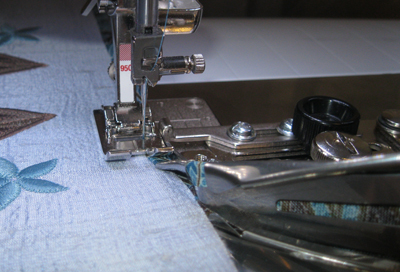 The last step, after stitching out the "Divine Flowers & Vines" designs, is slashing the specially digitized stitches that bring the project to full bloom.  It was very easy to achieve this by using an X-ACTO knife, taking care to slice only the upper most threads.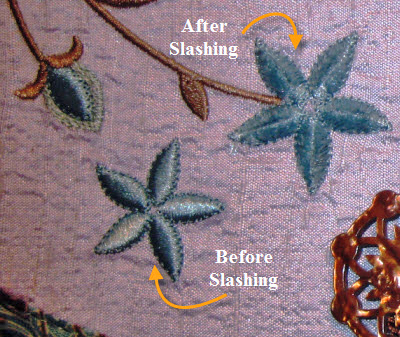 Projects

bag, fashion

Techniques

crafts, embroidery
What you might also like