Join us at Sew Expo in Puyallup, March 1-4
We invite you to join us at this year's Sewing & Stitchery Expo, aka "Sew Expo". If you aren't familiar with this spectacular event, it is the largest consumer sewing show in the United States and features a huge vendor floor, numerous demonstrations, and six different free-style shows every day. The expo will be held Thursday, March 1 through Sunday, March 4 at the Puyallup Fair & Convention Center, located at 110 9th Avenue SW in Puyallup, Wash., and will also feature BERNINA educators and experts who will lead several hands-on sewing seminars.
Additionally, Sewing Machine Service Co., our BERNINA dealer in Renton, Wash., will be exhibiting and selling BERNINA sewing machines at booth 153. Sewing Machine Service Co. has been serving the sewing industry since 1942. They offer a variety of sewing-related classes and features a staff with over 30 years of experience. 
Door prizes will be given away each day of the Expo, including a fabulous BERNINA 380 sewing machine on Saturday, March 3.
We are pleased to announce our sponsorship of the "Quilter's Night Out" event on Saturday, March 3. The "Quilter's Night Out" event will feature Alex Anderson telling her life story through quilts in a virtual trunk show. Alex is an internationally-renowned quilter and the founding partner of TheQuiltShow.com and The Quilt Life magazine. Tickets are $20 and the show begins at 6:30 p.m.  Attendees can also enter a drawing for a chance to win a BERNINA 730 E sewing machine!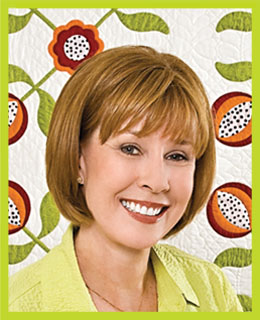 Alex will also lead a seminar, "Beautifully Quilted," on Sunday, March 4.  The seminar will focus on the thought process, tips and tricks to choose and design appropriate quilt designs. To learn more about Alex, please visit alexandersonquilts.com.
For more information about the Expo, including show hours etc., please visit www.sewexpo.com. We hope you can attend this year's Sew Expo for a great time filled with inspiration for your future sewing projects! If you won't be there, be sure to check out the Sew Expo website and live blog feed!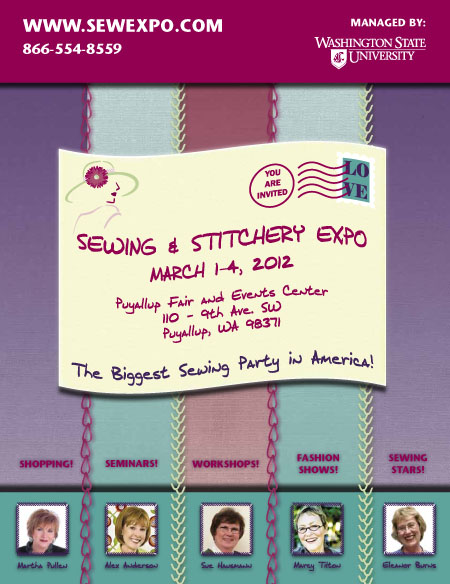 What you might also like