Podcasts—The Ideal Sewing Entertainment!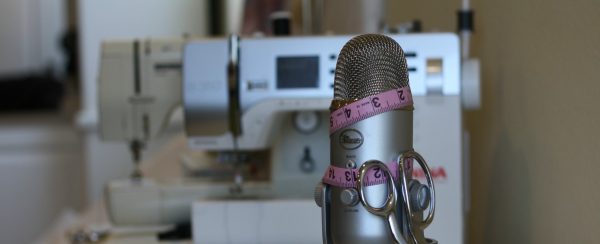 Sewing is often a solitary hobby. But with our hobby less portable than many but as obsessive as most, we may not get our fill of sewing conversation with people who really understand.
The world of podcasts can really fill that need for connection and even knowledge. Blogs are great, but while we are deep in a project we aren't looking at a computer screen to read. Piping that sewing camaraderie straight into your ear while your eyes and hands are on your needle is ideal.
If you haven't heard of podcasts, I'll explain. It is like an on-demand radio show ready to stream straight to your computer or smartphone. But, most importantly, it is user generated content. Much like YouTube, anyone can create and upload a podcast for other's enjoyment and that allows our beloved hobby to welcome many different voices into the discussion. It's an amazing platform, especially useful to us sewists, so we can listen as we sew!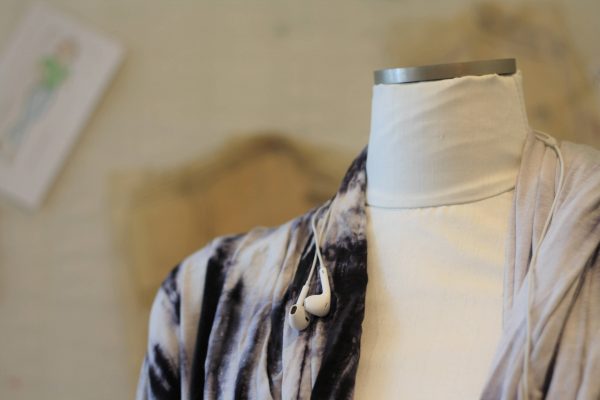 There are 3 main ways to listen to a podcast:
Download and use iTunes on your computer or smartphone. Many people with iPods and iPhones already use this software, making it easy to try it out. There is a section of iTunes for podcasts and you can use your search bar to find any on this list. If your iPhone came preloaded with iTunes, the podcast player may be separate and labeled "Podcasts."
There are numerous apps available for any smartphone that can download and stream podcasts. Some of my favorites are Stitcher (a little sewing pun there) and Podbean. Plug your headphones into your phone and you can carry your podcasts with you anywhere. It is so convenient.
Go straight to the podcast's website to listen from your computer. I've provided links to each site on the list below so you can peruse their past episodes and easily listen from your computer speakers.
Once you are hooked up and ready to listen, try one of these great podcasts:
I hope these podcasts give you hours of enjoyment!
Difficulty level

Beginner

Time to Complete

Evening

Seasons

all seasons
What you might also like