Vintage Ornaments Quilt-Along: Teardrop Ornaments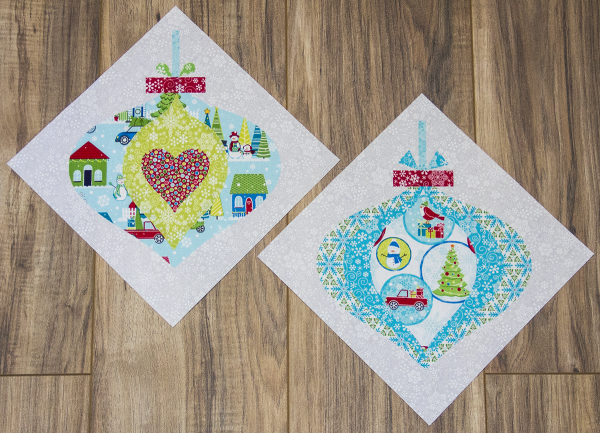 Welcome to our fourth installment in the Vintage Ornaments Quilt-Along! This month we will work on two teardrop ornaments and talk about choosing the right background fabric for your appliques. If this is your first time at the Vintage Ornaments Quilt-Along, you can find the previous posts here: Supplies, Blocks 1 & 2, Blocks 3 & 4.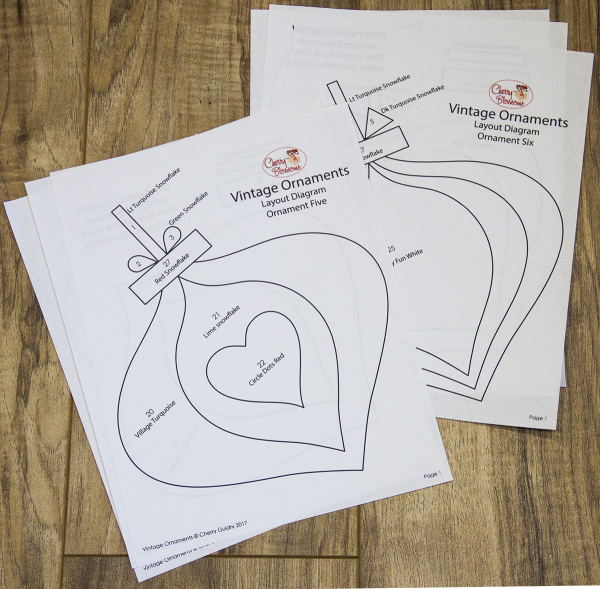 Materials to Make Vintage Ornament Teardrop Blocks
Choosing the perfect background fabric for an appliquéd project can be a lot of fun, but there are times when the fabric we choose may not work out as hoped! An easy and quick way to avoid this is by auditioning the background fabric before stitching the appliques down. In this post, I'll show you how to use the applique pressing sheet to pre-assemble the appliques in order to audition various background fabrics; instructions feature Block Five.
Step 1
Prepare your applique pieces following the instructions in this post.
Step 2
Lay the applique pressing sheet, a non-stick transparent fabric, over the layout diagram and pin together (thin pins will not damage the sheet).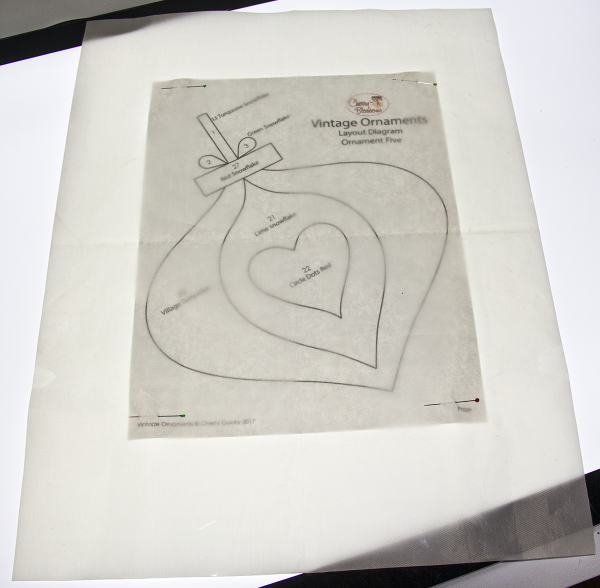 Place the sheet on an ironing surface.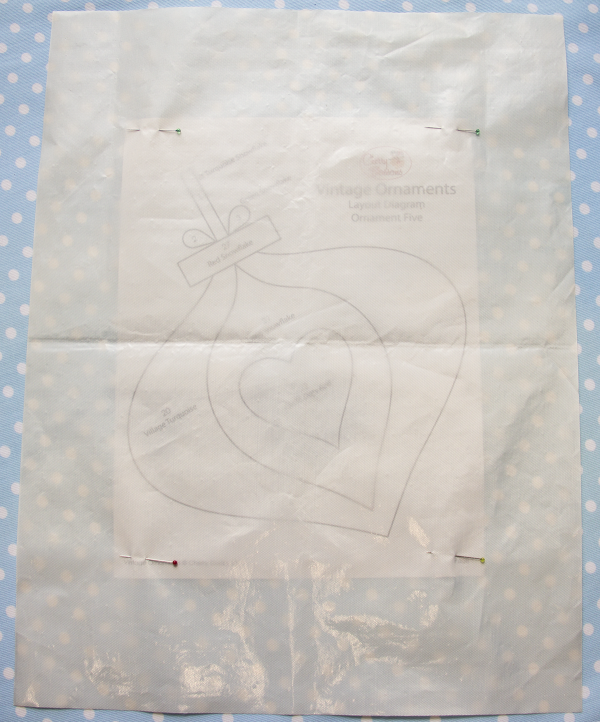 Starting with the lowest number, shape #1, remove the fusible liner from the back, and place on the applique sheet, aligning it with shape #1 on the layout diagram. Using a hot iron, "fuse" it onto the applique pressing sheet.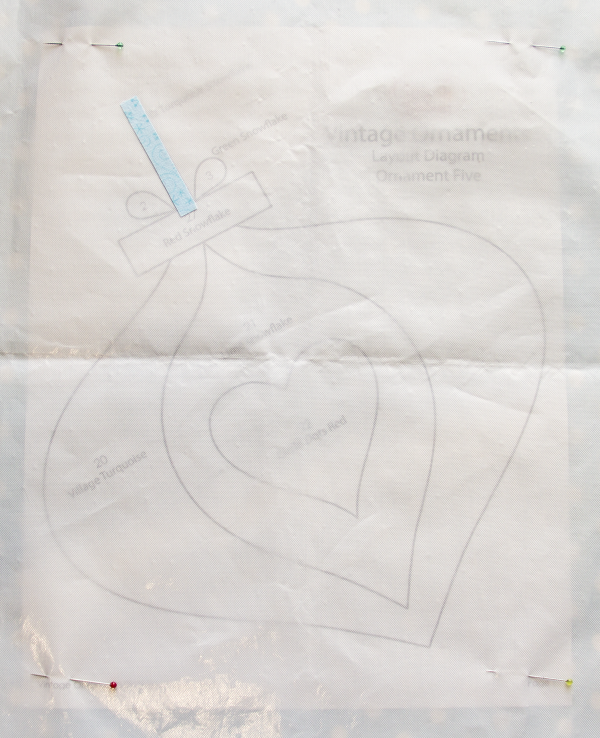 Continue fusing the shapes in sequence until all the appliques for the block are fused together.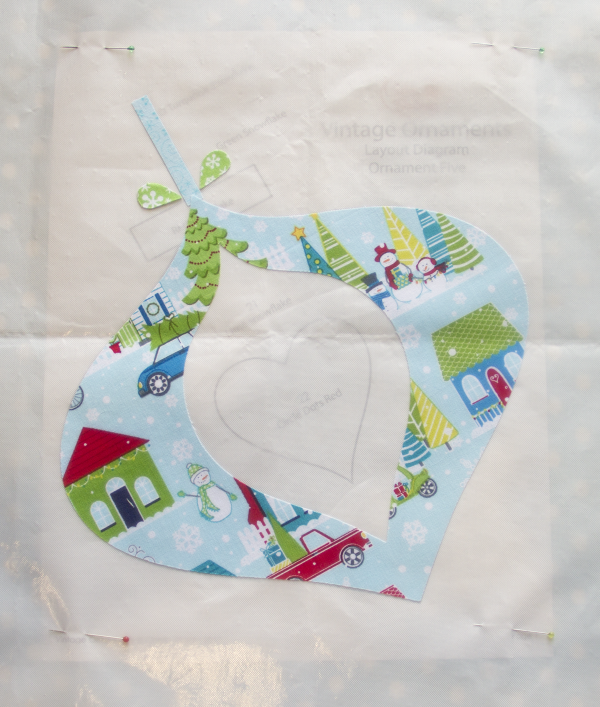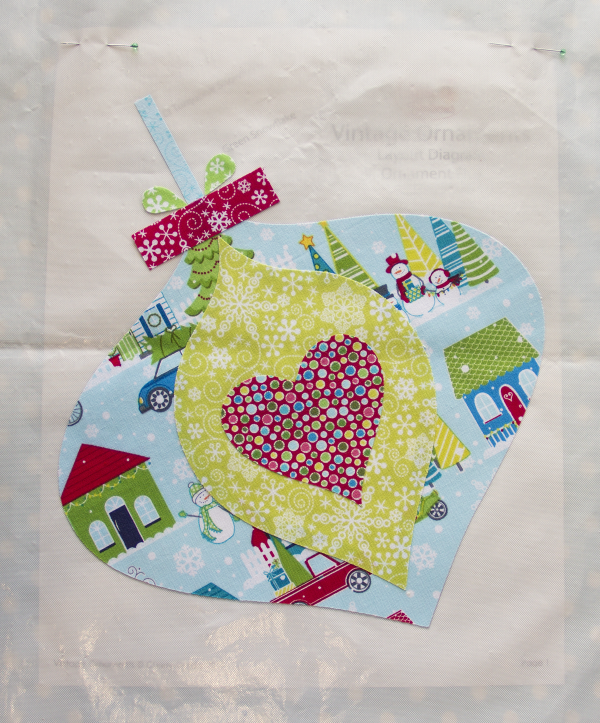 Allow the shapes to cool completely and "peel" the pre-assembled appliques off the applique pressing sheet (shapes 2 & 3 will be loose).
Step 3
Now that your applique shapes are fused together, you can audition different backgrounds and choose the best fabric for your appliques. Place the pre-assembled appliques onto different fabrics, but don't fuse down yet!
What do you think about this little grey pinstripe?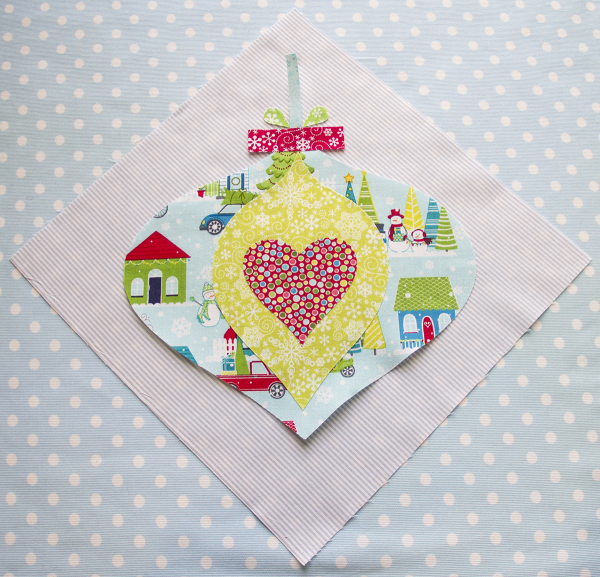 Or teal for a night sky…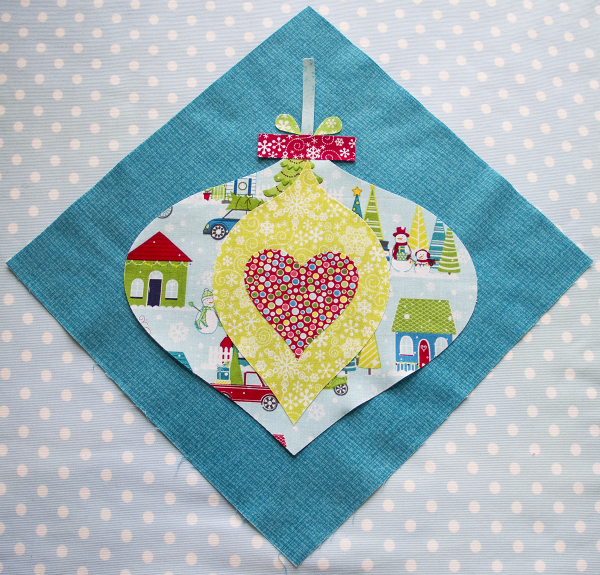 … perhaps on green?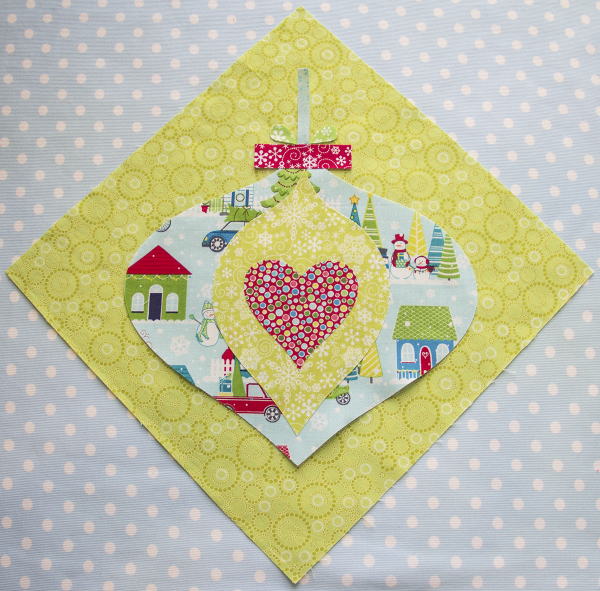 And our original white snowflake print…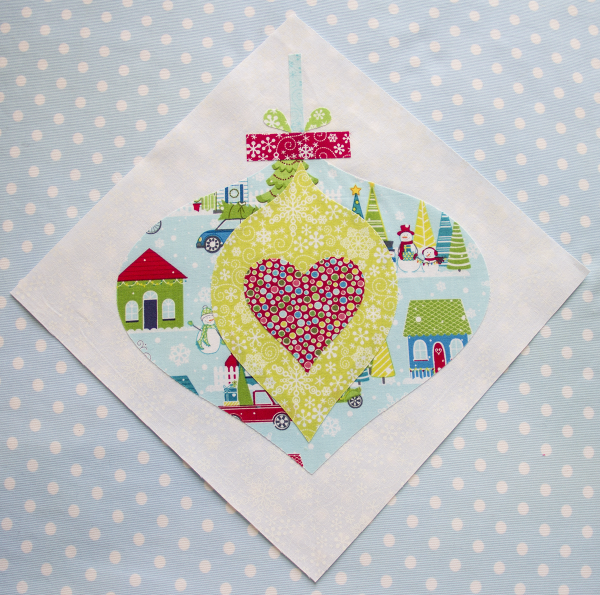 I really like the teal, and may have to make at least one block with that background!
Step 4
Once you're happy with your chosen background, you can fuse the assembled appliques onto the background fabric and stitch then down using threads that coordinate with each shape; you can find stitching instructions on this previous post.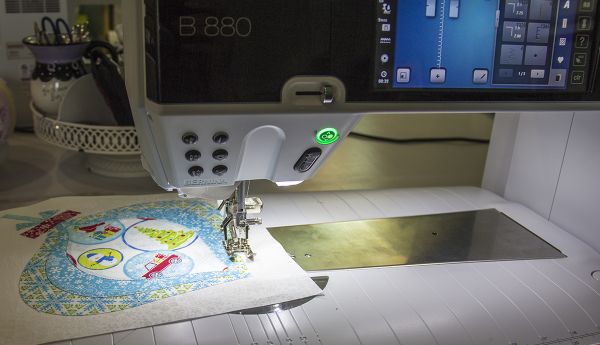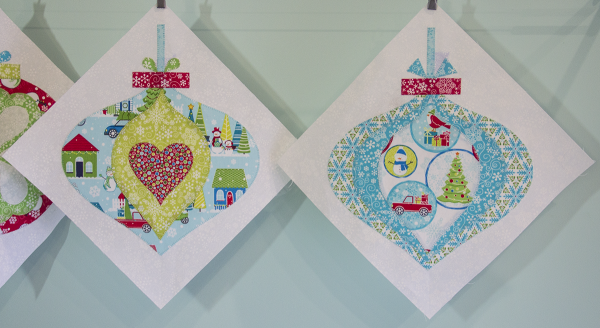 I hope you enjoy working on Blocks Five and Six! Come back on September 13, when we reveal Blocks Seven & Eight in our Vintage Ornaments Quilt-Along.
Difficulty level

Intermediate

Time to Complete

Evening

Used Material

50 wt cotton thread, coordinating thread, cotton fabric, fusible webbing, scissors

Projects

home décor, quilt

Seasons

Winter

Techniques

applique
Used Products
What you might also like
8 comments on "Vintage Ornaments Quilt-Along: Teardrop Ornaments"