"Wool N' Spools" Needle-Punched Quilt
One of my favorite ways to embellish woolens is with yarn and roving felted into the fabric using BERNINA's Needle Punch Accessory Set. Sandra Swick, Bear Paw Quilting and BERNINA in Coeur d'Alene, ID, sent me photos of a small woolen quilt made by one of her students, Paula Atwood. Don't you love it!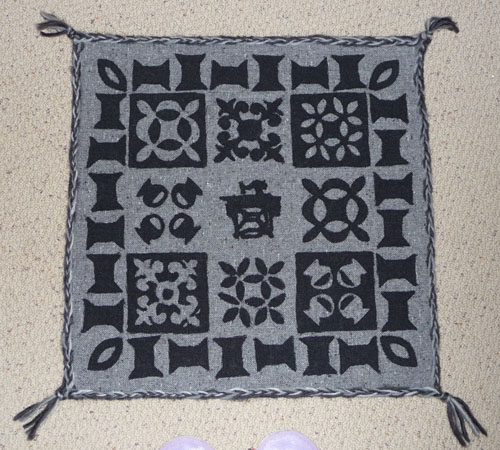 The fabric for Paula's "Wool N' Spools" creation is reclaimed wool from old skirts, etc. that she took apart and felted in the washer. The pattern used is "Treadle Treasures" by Lily Anna Stitches. But instead of traditional applique and quilting techniques, Paula cut the shapes from felt and needle-punched them into a felt base. Paula used scissors and freezer paper templates to cut the postive/negative motifs, but you could also use the BERNINA CutWork Tool to cut them using your embroidery machine.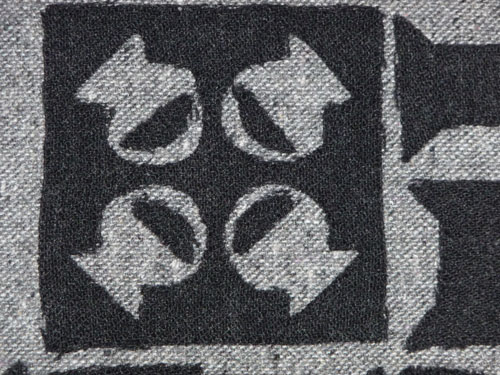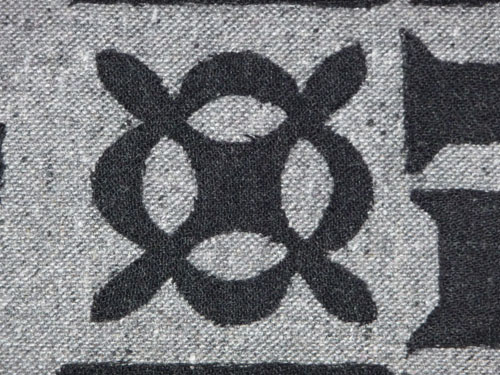 The entire piece is 18 1/2″ square; each motif is 4″ square, and the spools are 2″ square. The border is braided wool yarn.
Paula has inspired me! One of my recent thrift store finds was a red wool jacket – plain, with black trim on the edges. Now I want to needle punch felt shapes into the borders. I know this will be a quick project… once I decide on a design! I need some ideas – what sorts of things have you felted or needle-punched?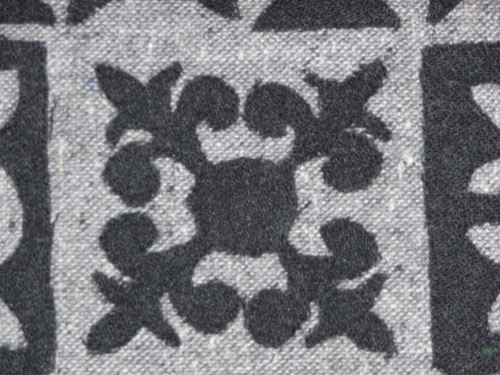 Projects

home décor

Techniques

crafts, quilting
What you might also like