20 Minute DIY Valentine's Day Heart Brooch
All dressed up for Valentine's day and looking for a last piéce de résistance? Add the final touches to your wardrobe by stitching up this cute DIY Valentine's Day Heart Brooch.
I came up with this easy to sew project that takes only 20 minutes to complete as I finally teach myself to sew with a machine this year!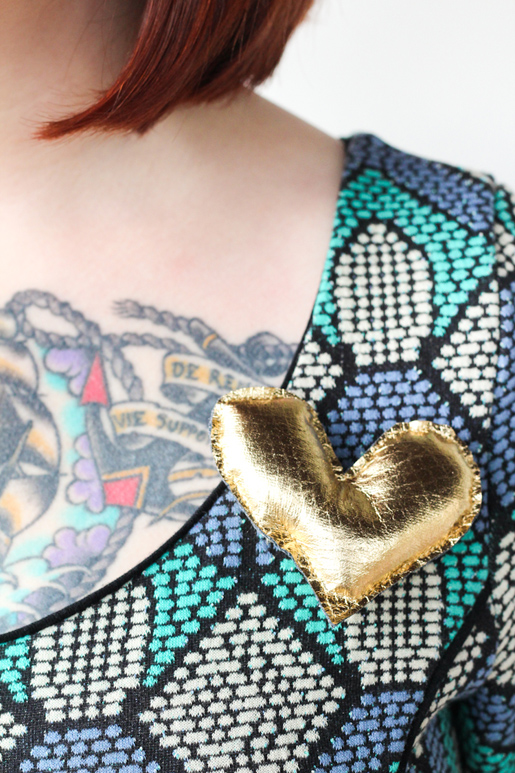 Materials
Pleather
Matching color thread
Scissors
Pen or chalk
Polyester fiber for stuffing
E-6000 glue
Pin backs or safety pin
Sewing Machine, I used the BERNINA 380
Time: 20 minutes
I recently came across this fabric and just fell head of heels in love with it. And while I don't have the fashion guts to wear a dress made of gold pleather, I still wanted a way to incorporate it into my wardrobe. What better way to do that than with this easy heart brooch?!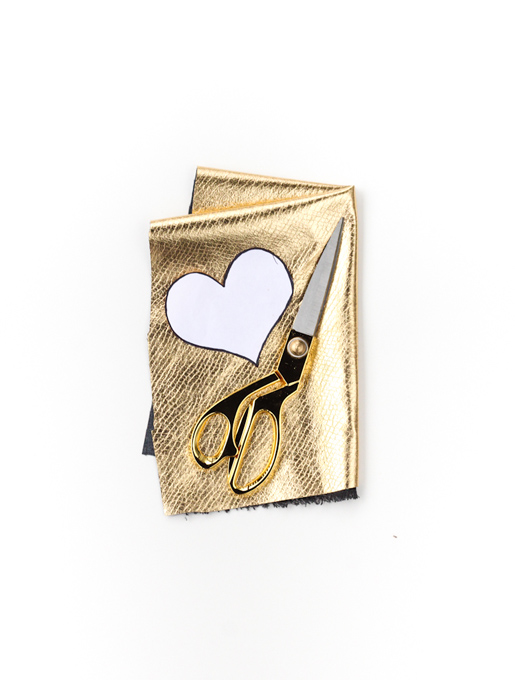 To make my pattern, I basically printed the heart shape from Photoshop and cut it out. You can download this pattern or make one for yourself in any size.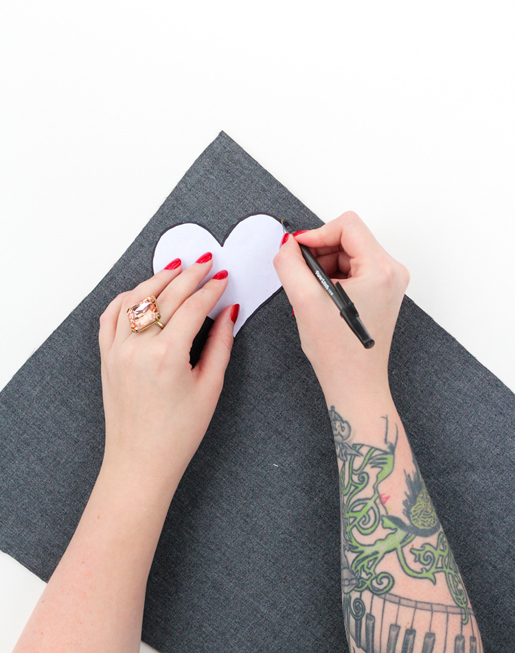 Trace your stencil on the inside of the fabric (the side that won't be visible).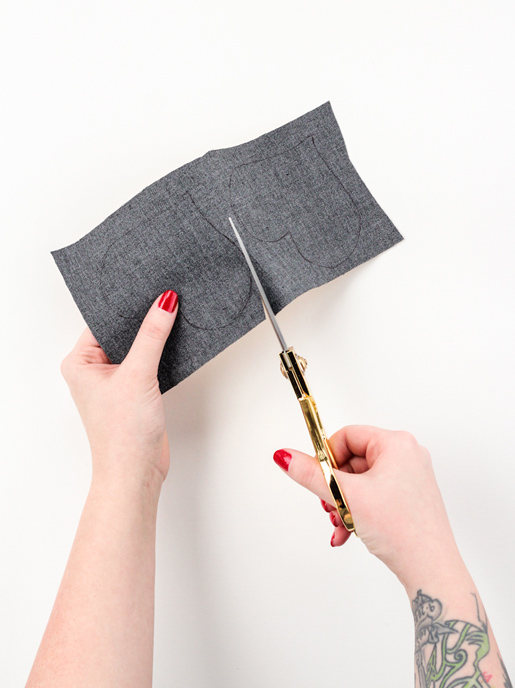 Cut out your hearts.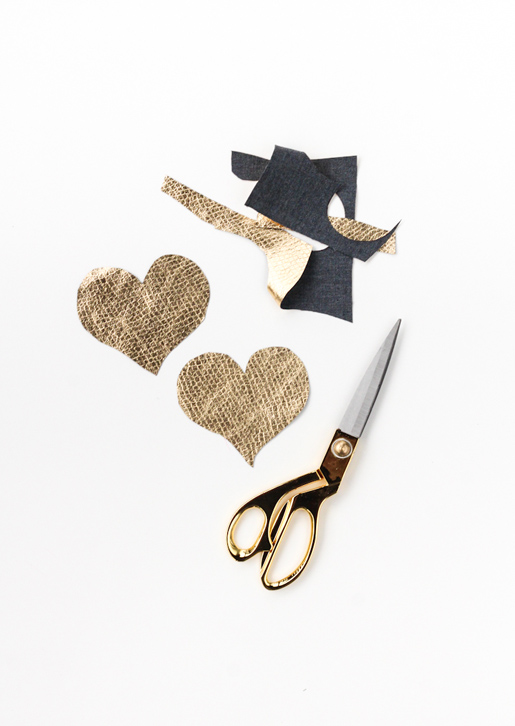 Lay hearts on top of one another, with the gold sides facing out. You can pin in place if you want, but I didn't find that necessary.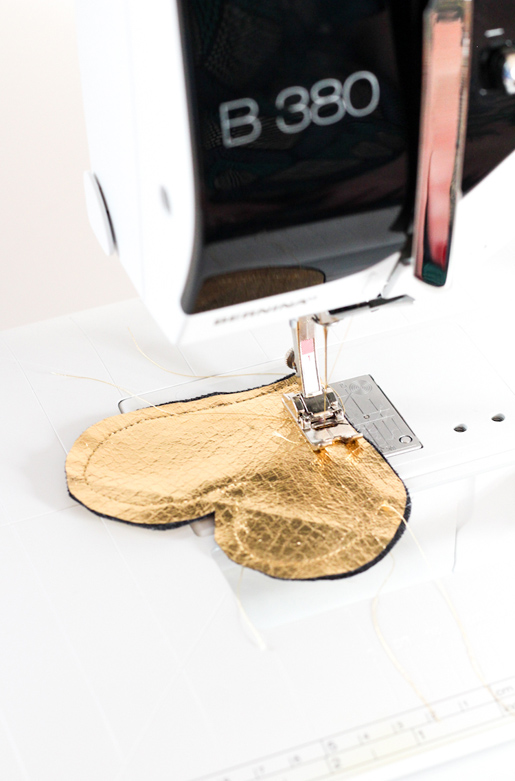 Sew the two hearts together, leaving a small trim on the outside. I recommend starting in the curves of the heart. You'll also want to leave a small opening so that you can stuff your hearts (big enough to get your finger in).
Since I'm new to sewing, I found that the BERNINA Free-Hand System (FHS) of my BERNINA 380 was a HUGE help here. I was able to turn and pivot the fabric without it bunch or losing my place.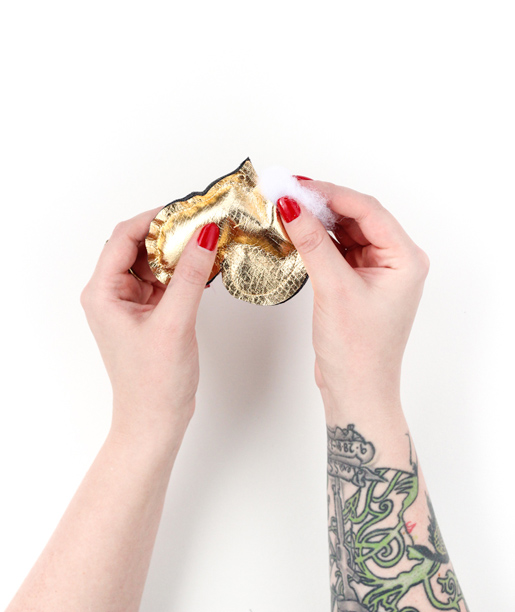 Stuff your heart, sew to close, and trim any excess fabric of the outside. Glue your pin back on, let dry and then you and your your brooch will be ready for a night on the town!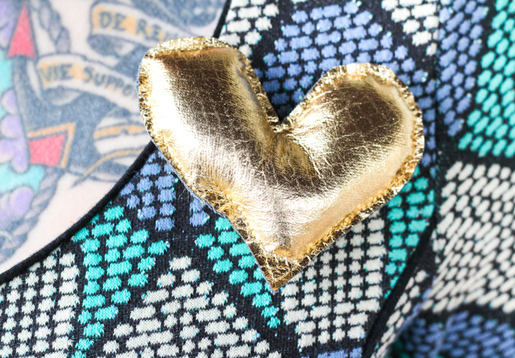 These would also make great Valentine's Day gifts for all your friends, don't you think?
Projects

fashion

Techniques

crafts
What you might also like
3 comments on "20 Minute DIY Valentine's Day Heart Brooch"