In our last tutorial, we completed all of our blocks! Check out the first Quick and Easy Christmas Quilt post for a full materials list and instructions to make each block.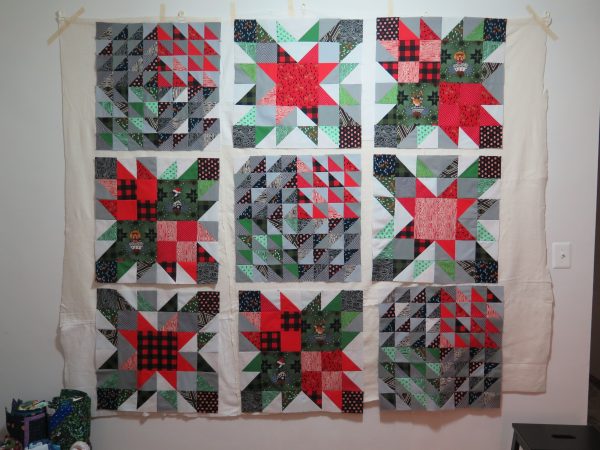 Aren't they pretty?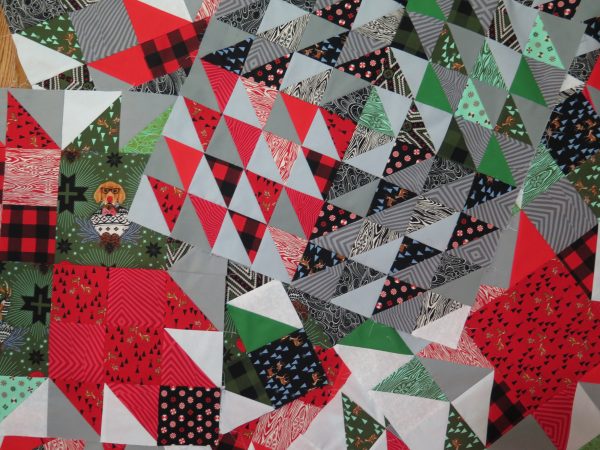 Now let's move onto sashing this baby together. We are going to sash this quilt using 2.5″ strips and 2.5″ cornerstones.
You'll need to cut the following:
24 –  24.5″ x 2.5″ strips
24 – 2.5″ squares
I used white for my sashing to make it light and bright. I used the same fabric for my cornerstones. I think red gives the finished quilt such a clean, polished look. I kept the cornerstones the same fabric because the quilt blocks are so scrappy.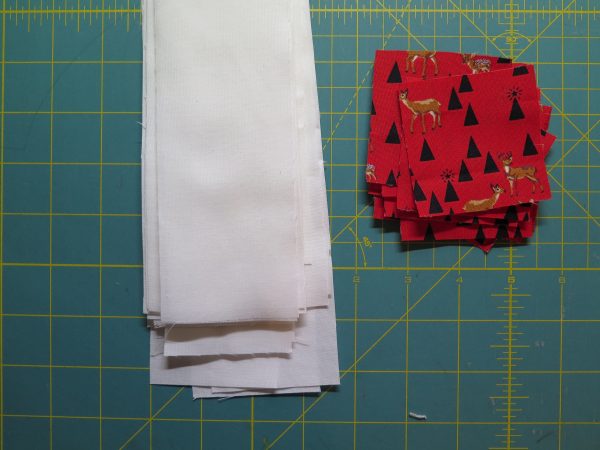 Start by adding a piece of sashing between each block, from top to bottom. You'll need 5 pieces of sashing for each column. You'll have a piece of sashing at the top of the column, then a block, then sashing, then a block, then sashing, then a block, then sashing.
Each block will be connected by a piece of sashing.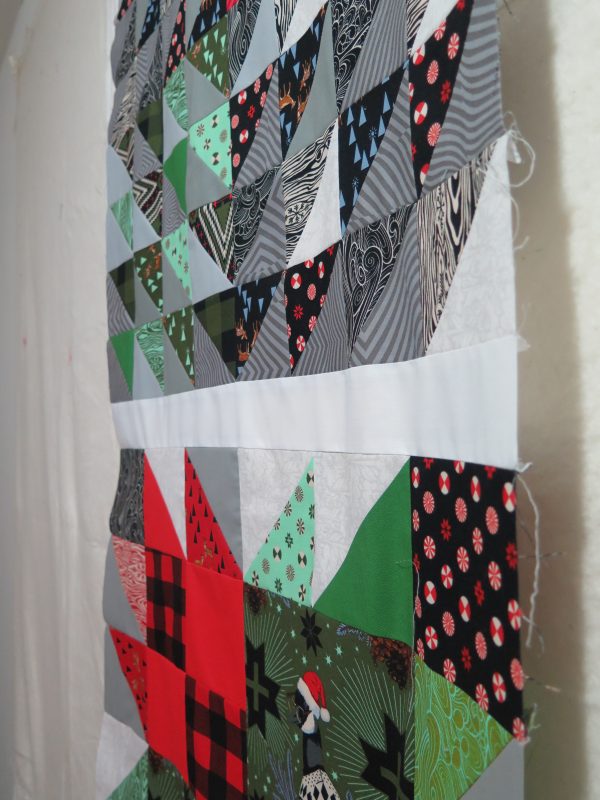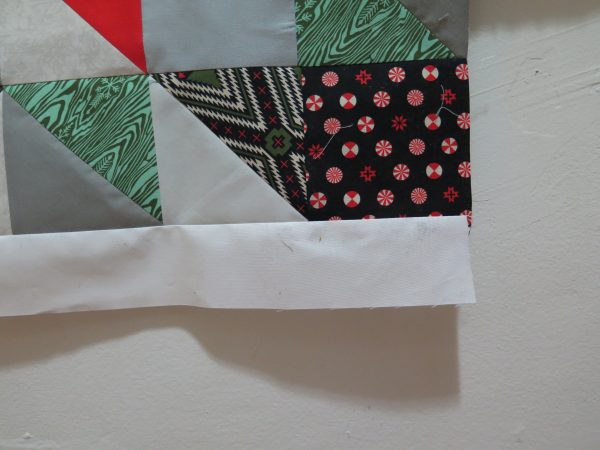 Now piece your remaining piecing of sashing, connecting them with the cornerstones. You'll have a cornerstone, then sashing, cornerstone, sashing, cornerstone, sashing, cornerstone. Each strip has 4 cornerstones and 3 strips of sashing.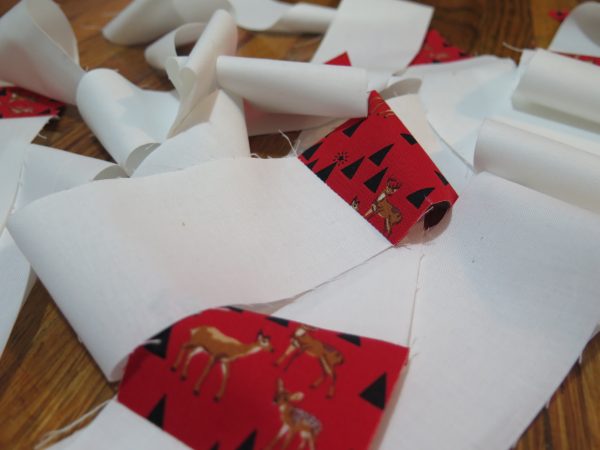 Join your columns of blocks with a strip of sashing. nesting your seams.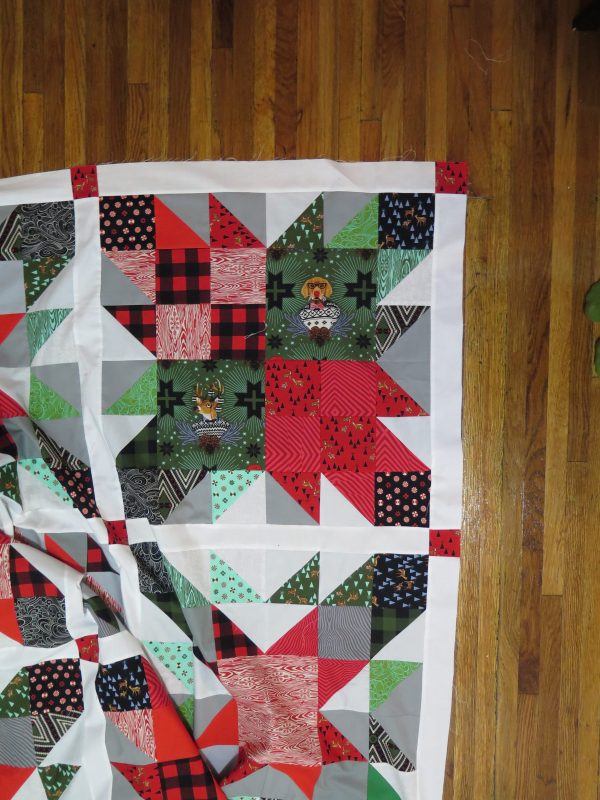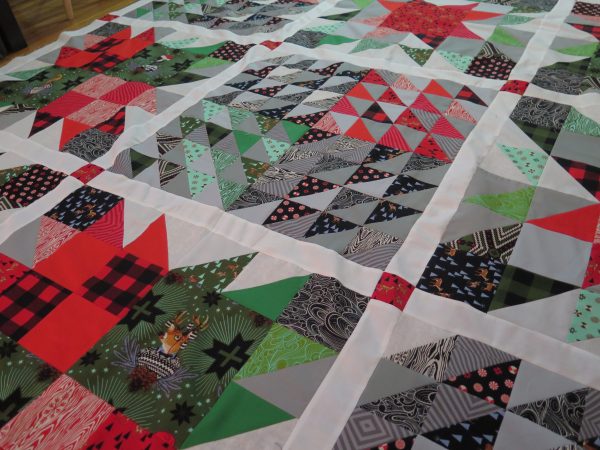 Next time, we baste, quilt, and bind!