Valentine Treat Bag
For me, the best part about Valentine's Day is giving the ones I love handmade items filled with goodies. This year, I'm making everyone a Valentine Treat Bag with heart shaped cut outs. These are the perfect size for stuffing with candies, gift cards, or even a small stuffed animal or trinket. Best of all? This project is fat quarter friendly and sews up quickly – so you can easily make one for all your friends and family this year!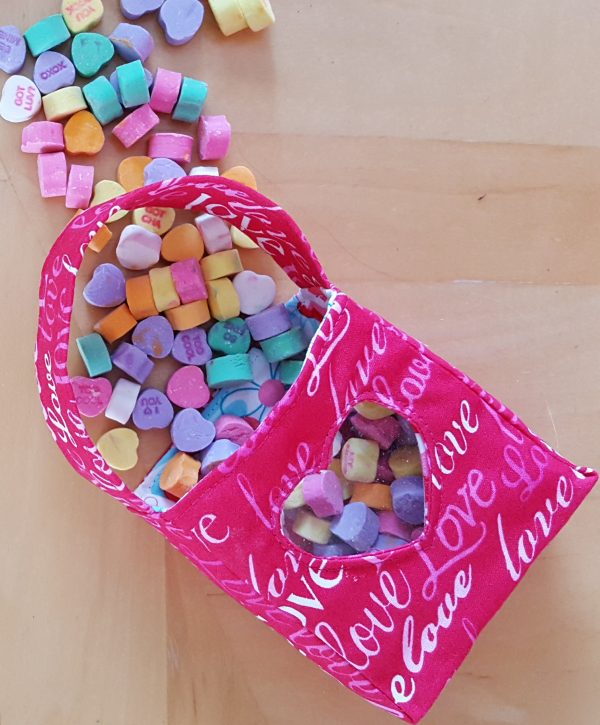 Materials to make a Valentine Treat Bag:
2 fat quarters
1/4 yard fusible woven interfacing (such as Pellon SF101)
2 1/2″ x 2 1/2″ square piece of clear plastic or vinyl
water soluble marker
thread to match
Optional Materials to make Valentine Treat Bag:
*** Prior to cutting out material, be sure to assemble the template by adding panel A to the side of the pattern. The treat bag pattern will have a "t" or "cross" shape when completed.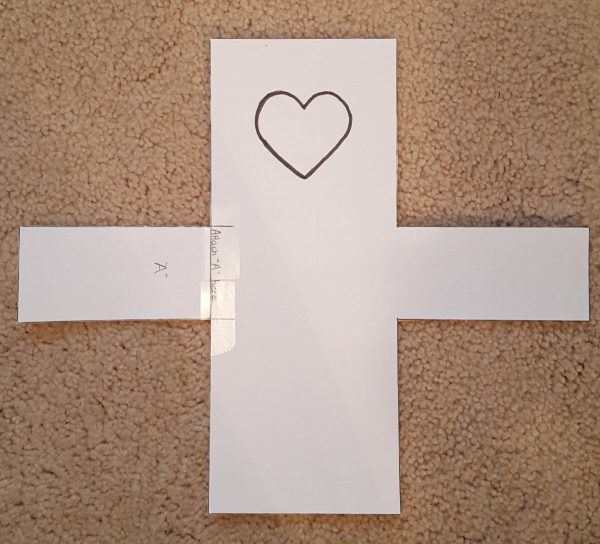 Cutting your Valentine Treat Bag fabric:
From exterior fabric:
cut 1 from template
4″ x 4″ square
4 1/2″ x 8″ rectangle for strap
From lining fabric:
cut 1 from template
4″ x 4″ square
From interfacing:
After cutting, fuse interfacing to the wrong side of exterior fabric, following manufacturer directions. Using a water soluble marker, transfer heart shape to the wrong side of exterior and lining fabrics. The easiest way to transfer the heart shape is to cut out the heart from the template and trace close to edges.
Instructions to sew a Valentine Treat Bag:
All seams are 1/4″ unless otherwise specified
Make the strap. With wrong sides together, fold rectangle in half and press. Bring in raw edges to meet crease and press. Bring folded edges together and top stitch both edges of strap. Set aside.
With right sides together, place exterior fabric scrap and traced heart box panel together. Sew over line as drawn.
(Tip: using the Open Embroidery Foot will help you see the lines more easily when stitching).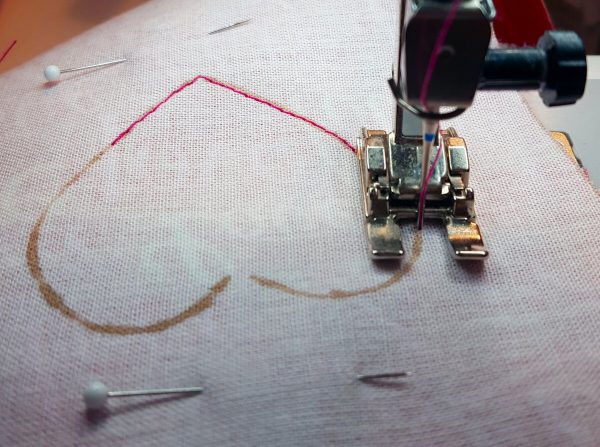 Cut out heart shape close to stitching lines.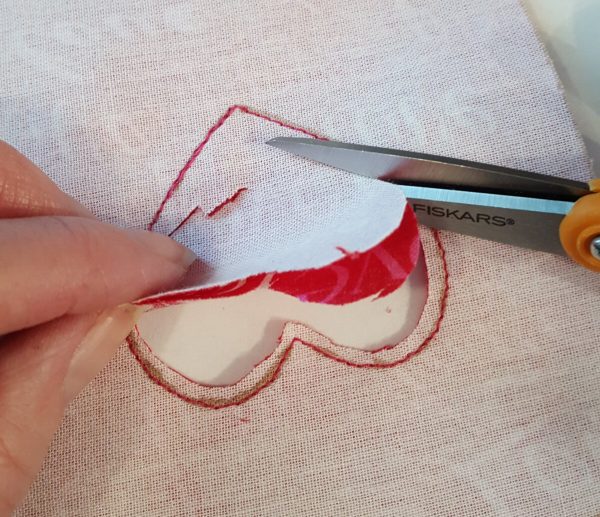 Pull scrap material through opening. If necessary, use a point turner to shape and create crisp points. Press firmly to shape.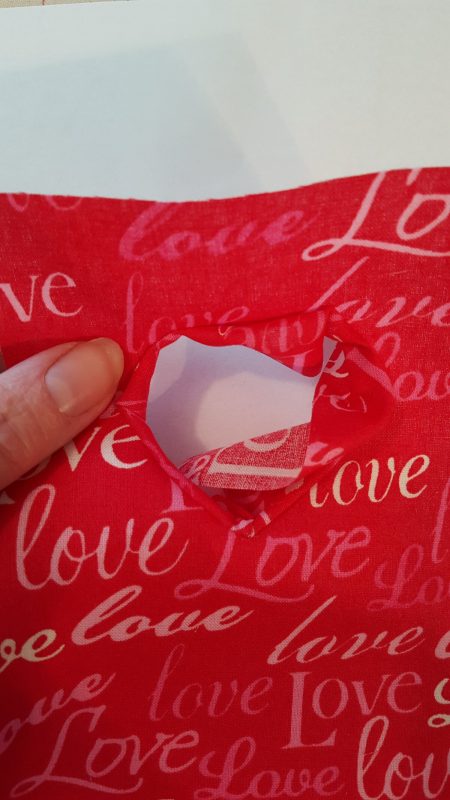 Create "fold lines" on the wrong side of the fabric by drawing  rectangle in the center of your t\cross shape.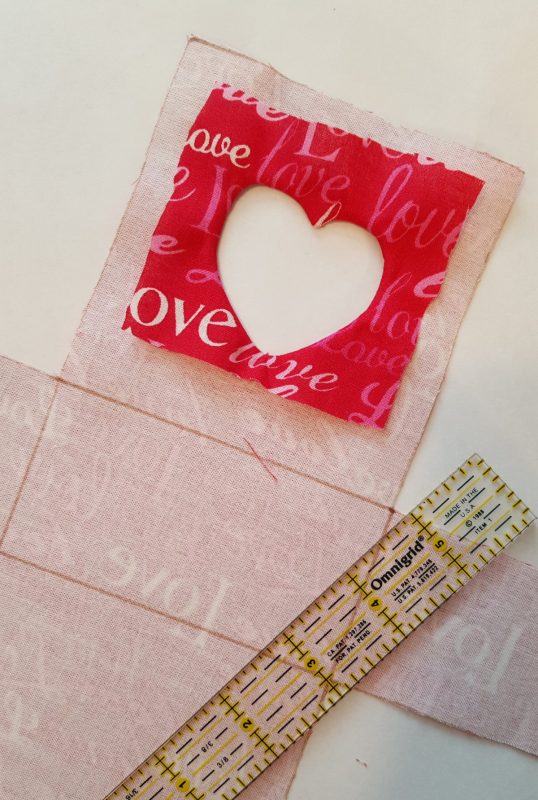 Place two edges together, matching fold lines and raw edges. Sew from fold line to the edge. Repeat for remaining 3 sides.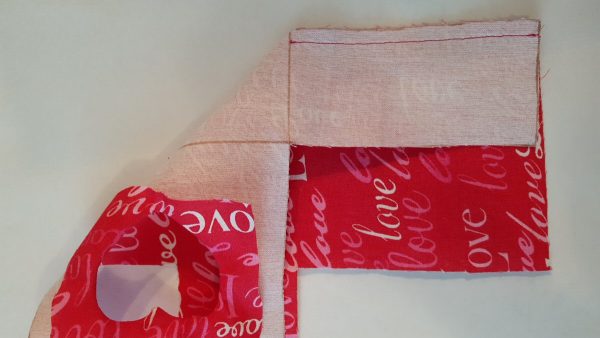 Repeat above steps for lining material.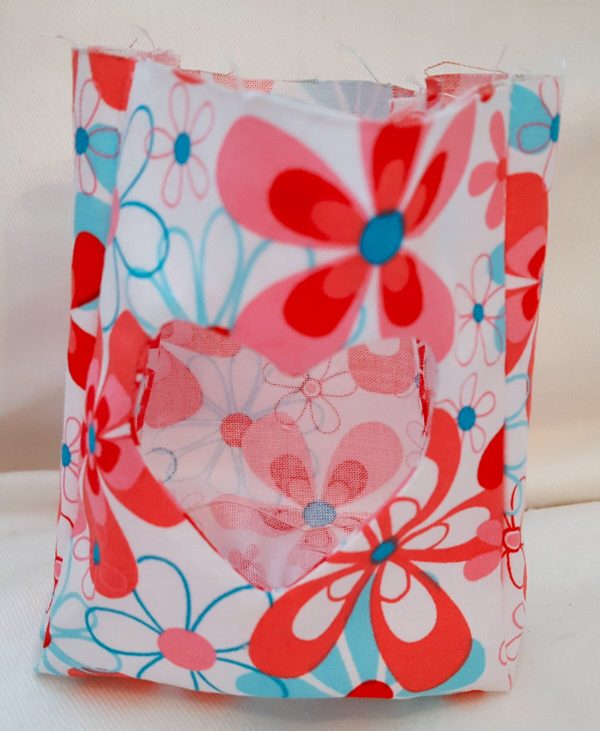 With right sides together place strap on side edges of exterior. With raw edges matched, baste strap in place.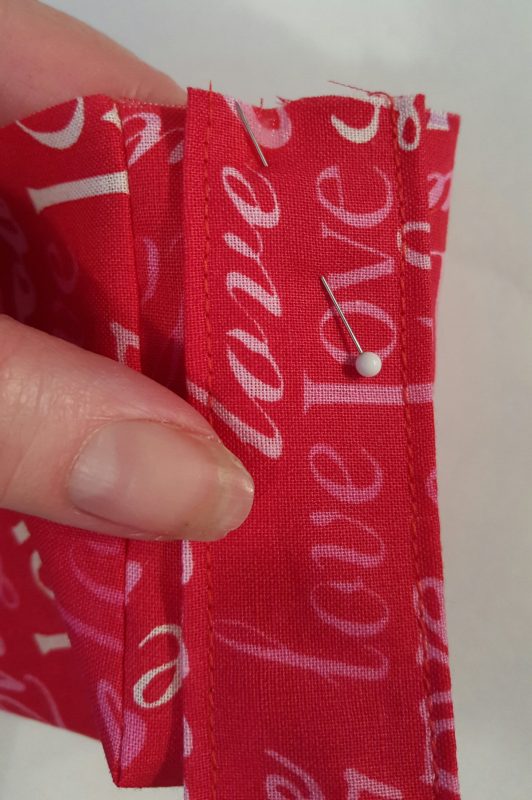 With right sides together, place bag exterior inside bag lining. Match raw edges, seams, and check to be sure the the heart cut outs are on the same side. Stitch top edge.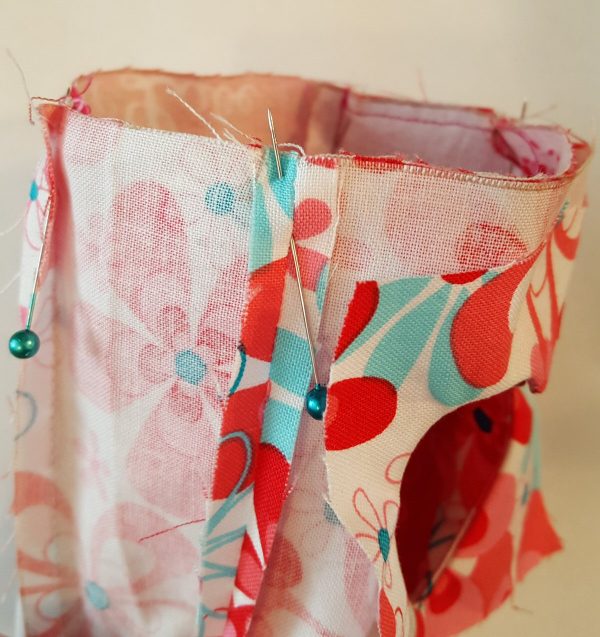 Turn bag right side out through heart shaped opening. Press bag and topstitch.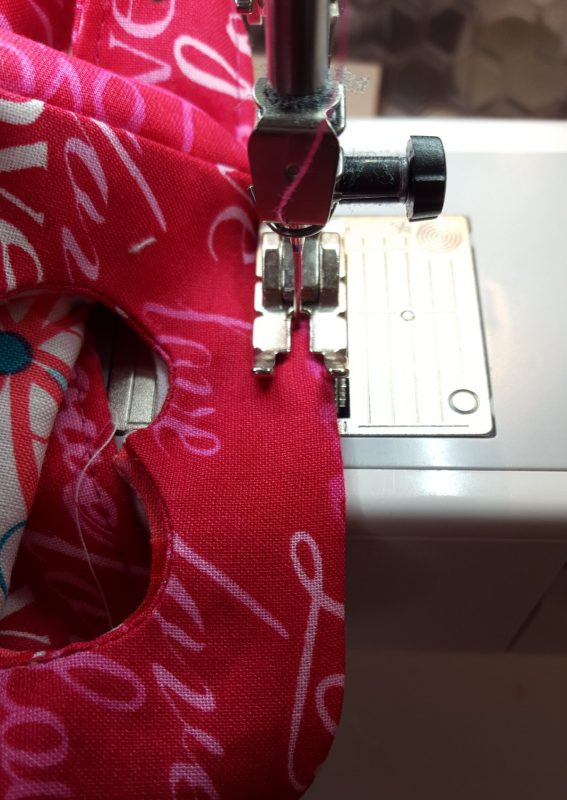 Slip clear, plastic square through opening. Match heart shapes and pin in place (Pins should be placed through fabric\plastic only. Pinning the plastic directly will cause permanent holes). Stitch close to pressed edges.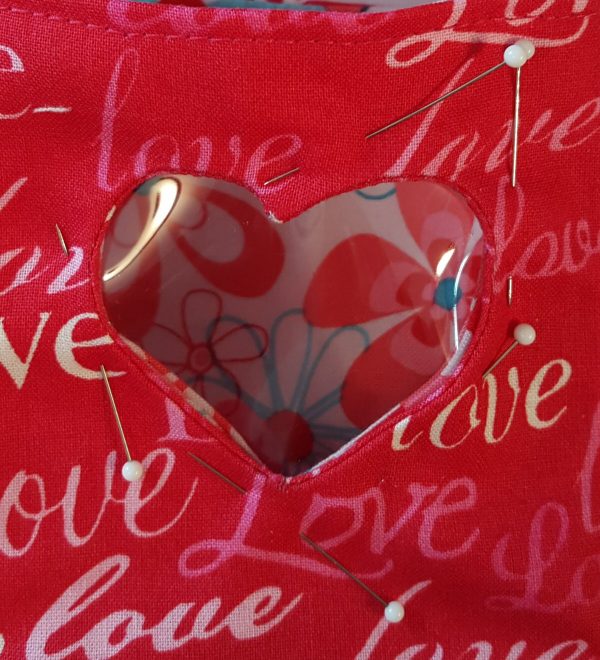 Now you need a favorite type of candy for your Valentine and fill up your finished Valentine Treatbag!
Techniques

crafts, sewing
What you might also like
7 comments on "Valentine Treat Bag"