A Heartfelt Favor
This year I married my wonderful husband Dan.  Our fairytale wedding was in a castle close to my parent's home in Frankfurt/Main, Germany.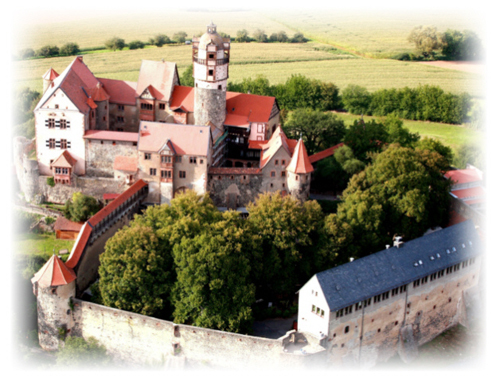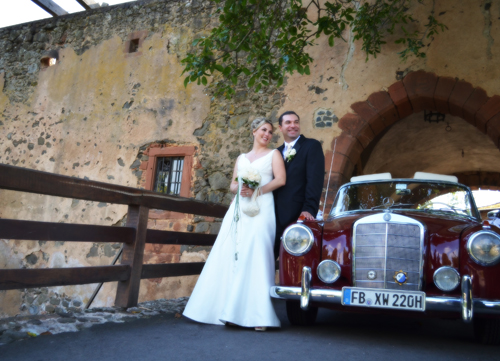 All of you who are married might know what great organizational effort wedding planning requires. Starting with setting the date and securing the venue, then onto the formal invitation, guest list, wedding favors, food, music, who sits next to Aunt Helga, etc., etc.
Since our ceremony – followed by a great celebration − happened in an old and rustic environment, I talked to my friend and work pal, Jo, about wedding favors. My thoughts were to combine something handmade (on a BERNINA) with something my guests would cherish forever that is actually useful at the same time.
My friend, Tim, from Frankfurt/Main designed our wedding invitations, which reflected a contemporary marriage in an historic place. While designing the invitations he created a heart motif incorporating our initials "A" plus "D."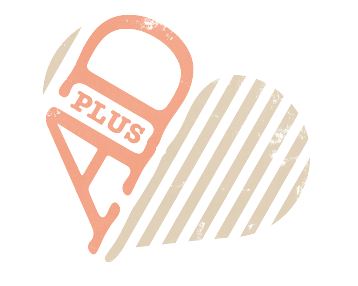 This wonderful creation (my mom described it at first sight as an advertisement rather than a wedding invitation component―but it grew on her) became a piece of art and our wedding theme, and with this a part in our wedding favor―linen lavender sachets from two cocktail napkins laced together showcasing the heart embroidery.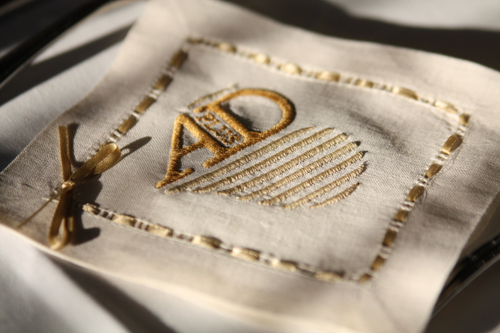 Since I am a true beginner sewer I needed a helping hand to bring my vision to life. "Oh Sylvain!…"
My co-worker, Sylvain, digitized the motif during lunch time followed by a test sew-out to fine tune the embroidery.
Originally I thought I could do the embroidery as time allowed. However, the big day was approaching fast…faster…oh, even faster than that. So Sylvain offered to stitch out endless heart designs on a Saturday on his two BERNINA machines at home. While he was cranking out the embroidery on his B 730 E and B 830 E, I was hooping and trimming assembly line-style. Each machine was stitching one of the two colors, so there was no need to re-thread.
My ingredients list:
For the embroidered napkin:
6" linen cocktail napkins (ecru color)

2 shades of gold Isacord

embroidery thread

Ecru bobbin thread

 

OESD Aquamesh Plus

stabilizer cut to fit the medium hoop

BERNINA tweezers

Havel "Snip-eze" curved thread snips
To assemble the sachet:
Tapestry needle (don't use a normal needle; the point is too sharp and it will take forever)

Organza for inner lavender sachet

Loose lavender

1/8-inch-wide ribbon to lace napkins together in pairs with enough ribbon to tie a bow at the corner
Tip: Since the napkins were not caught between the inner and outer hoops for embroidering (they were adhered to hooped sticky stabilizer), Sylvain digitized a basting stitch rectangle around the motif for added stability and to avoid pattern distortion.
After a re-energizing home-cooked lunch we buckled down for a marathon thread-trimming session.
After unhooping and trimming jump threads back home, I washed away the stabilizer and pinned the napkins to the ironing board to block them until they were almost dry. Then I pressed them from the outside in, avoiding the embroidered areas (this helps avoid puckering in the embroidered area).
For the inside I sewed little organza sachets filled with loose lavender.  The finished dimensions were about 1½ " x  1½ ".  I then laced together one embroidered napkin and one plain for each wedding favor, leaving an opening on the last side to insert the lavender sachet. The ribbon was inserted into the hemstitching, weaving over 3 threads and under 2 threads. By the way, the wedding was now approaching faster than ever….so kind hearts (Joan, Mary Lou, Mary Lou's sister, her friend and Pat) came to my rescue and helped assemble the favors.
Mission accomplished! My handmade wedding favors were finished right in time for takeoff to my home country of Germany. And all the happy smiles on my guests' faces let me be a happy bride. It was truly the most wonderful day!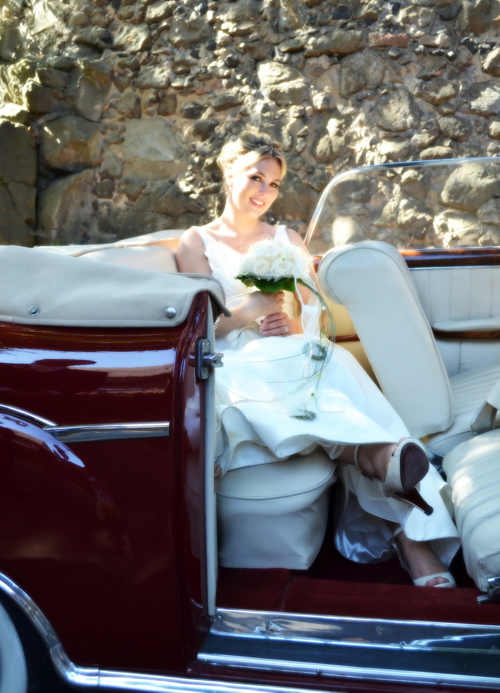 Techniques

crafts, embroidery
What you might also like
7 comments on "A Heartfelt Favor"