International Quilt Market 2012, Houston, TX
BERNINA's Gayle Schliemann, reporting from the International Quilt Market/Festival in Houston, TX.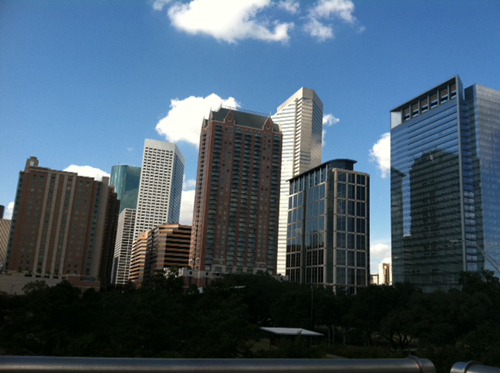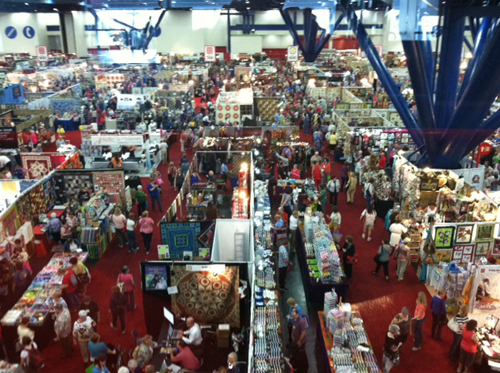 International Quilt Market in Houston Texas was an amazing experience this year. There were so many things going on and booths to see. We were all excited at BERNINA to unveil our new corporate booth with updated fixtures and layout, not to overshadow the debut of our 7 Series machines and DesignWorks Software.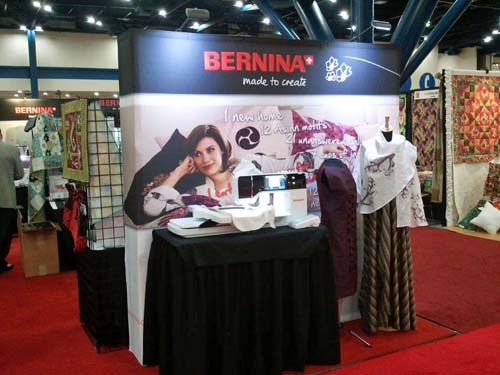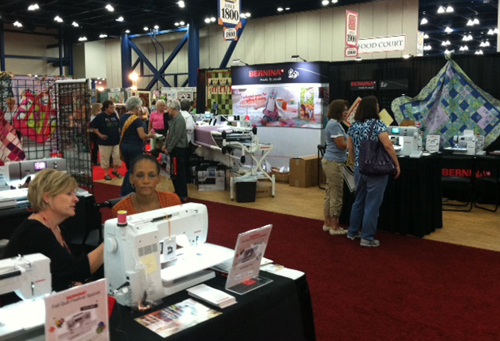 I had a half day on Saturday to walk around and see the amazing displays of the vendors. The avant-garde Alexander Henry embraced their trademark whimsy with a bright yellow and orange vignette. The Kanvas booth was also an amazing display of whimsy, plus it won an award for best booth! Other winners included Fairfield batting. who went all out with an enchanted forest theme, making virtually everything from leaves to bugs out of various lofts of dyed batting.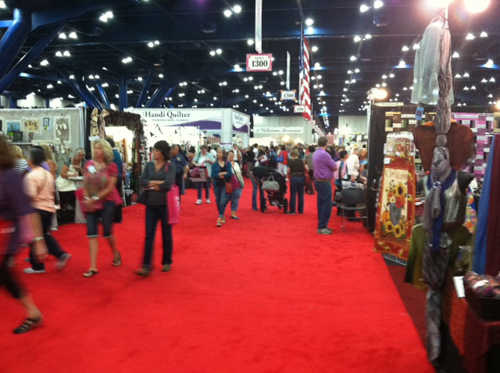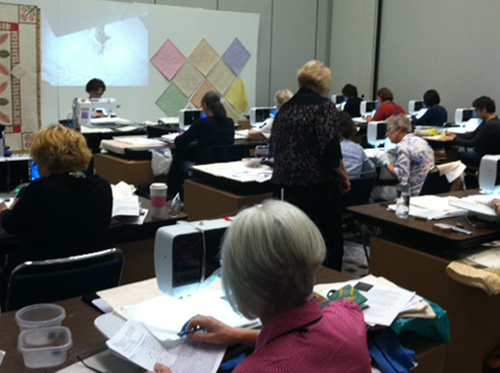 As far as the offerings go, Tula Pink's new Salt Water fabric line transported us to the sea. Her personality shines through in her quilt patterns and designs. Lunchbox Quilts' new patterns added a cheerful ambience. The "Ooh La La" pattern is great. I am always impressed to see how artists can capture the feeling of anywhere with the simplest images. Finally, Melody Miller's new book, Ruby Star Wrapping, provides great ideas for small craft projects.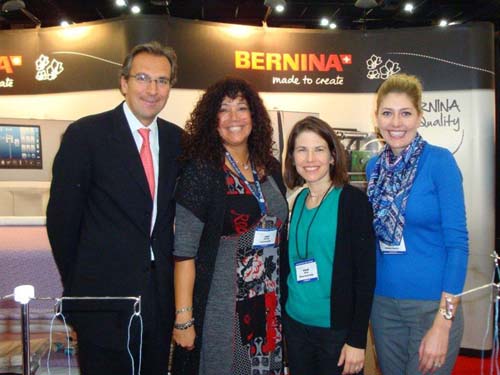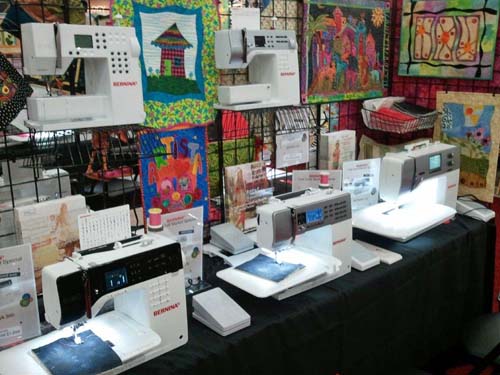 The quilt displays are always so inspiring; this year was no exception. A Japanese quilter's submission of a hexagon quilt took my breath away. Her story depicted her life while she was working on hand-sewing the ½" hexagons together. A somber exhibit by quilters who illustrated their lives' most important decisions struck me deeply.
Quilt Market is a time to look at what is going on in the industry, affirm growing trends and hopefully discover new ones. My stay was far too short to take everything in and I am looking forward to seeing how this year's offerings get incorporated into the stores.
A special thank-you to Andrew Bellendir (BERNINA of America's Technical Educator) for taking all these great images for us!
What you might also like