Stitched the film
(If you "Like" C&T Publishing and/or are a member at TheQuiltShow.com, you've probably received an invite to the Stitched showing they're sponsoring. To receive your personal invitation and private link, go to TheQuiltShow.com and click on the Stitched tab, or http://www.facebook.com/ilovequilts and scroll down for the link. It's FREE, but only available Monday-Wednesday, September 26, 27, 28. Don't miss it! And be sure to let them know you appreciate the opportunity to view this supurb film! Note: If you're a TQS Basic member, you may need to logout and then click on the Stitched link again. Jo)
Stitched, a new documentary about the International Quilt Festival in Houston follows three quilters, Caryl Bryer Fallert, Hollis Chatelain , and  Randall Cook as they each create their pieces for entry in the 2010 competition.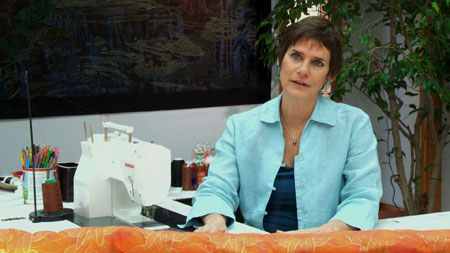 Hollis Chatelain
I recently viewed this film with my quilt guild here in Chicago. I had fun looking at the sewing machines each quilter used (quilters sure love BERNINA!). The film is funny at times, poking a little fun at quilters and our obsession with fabric and sewing. And the music is wonderful, with fun songs about quilting and quilters! Get a preview of the film or buy your own copy at the STITCHED website.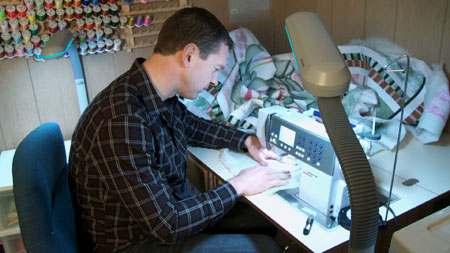 Randall Cook
Although the film is already available to own on DVD, many quilt guilds are helping to schedule public presentations of the film through museums, independent theaters, universities and other venues. See where else in the country you can see Stitched, or find information for booking the film to show in your community at the Stitched website.
Caryl Bryer Fallert

As it is said on the StitchedTheFilm.com website, "Behind every stitch, there is a story of friendship, art and passion."
Techniques

quilting
What you might also like
One comment on "Stitched the film"