Shimmering Feathers Sewing Box: Mylar Machine Embroidery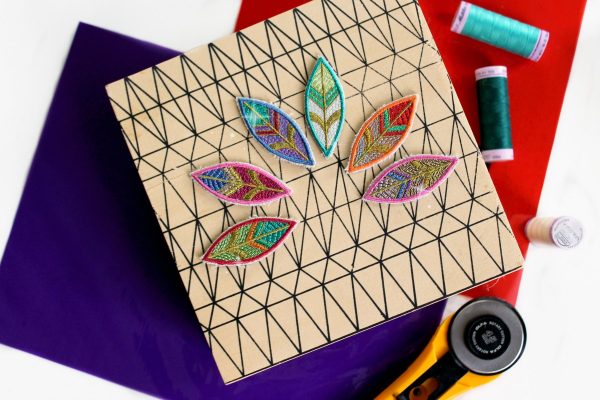 Glistening in all angles of light, using Mylar in your machine embroidery offers a subtle glittering and magical effect beneath your stitches. Today we are going to embellish a beautiful sewing box to keep or gift a friend this holiday season.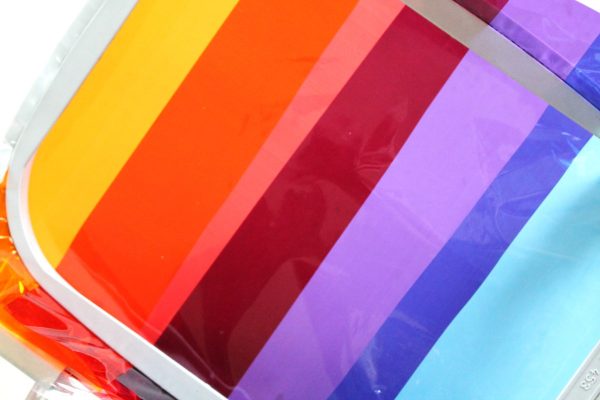 First, let's talk a little more about what Mylar is? Mylar is a poly film available in a variety of weights and colors. There are companies that produce Mylar specifically for machine embroidery, but as many of you know, I have a knack for repurposing and I've found cellophane gift bags and even birthday balloons will do the trick (though Mylar balloons are not the same material as your purchased sheets.) The effect looks as if you may have stitched it out using metallic threads without the fuss! Keep in mind Mylar embroidery will not hold up to ironing or machine wash.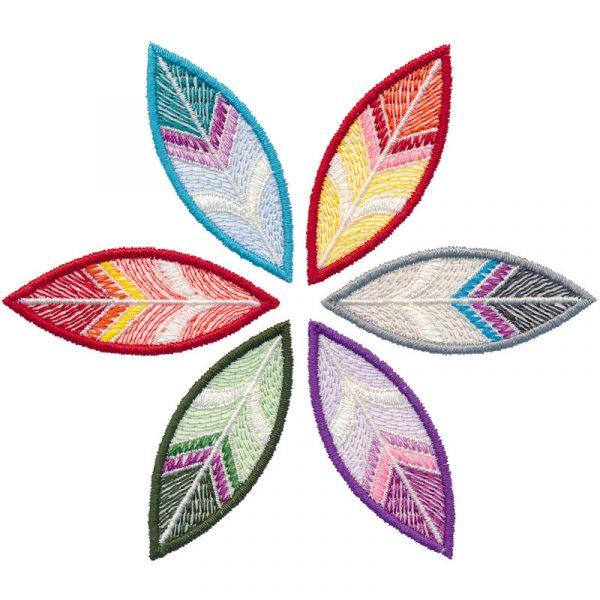 One thing I love about experimenting with embroidery & Mylar is that you can try this in any size hoop. The process is exactly the same as appliqué only it can be done using a variety of designs (even if they are not specifically digitized for Mylar embroidery.) Today there are so many options and styles when it comes to embroidery, choosing a design that isn't densely stitched will allow the shimmer to peek out between stitches. Look for water color and painterly styles, feathery stitch fill, or make alterations using any BERNINA software. Above you'll see a close up of the design I'm using today. Notice how the stitching is spaced. Even if you don't own an embroidery machine this technique could be adapted to create magical free-motion or mixed media designs!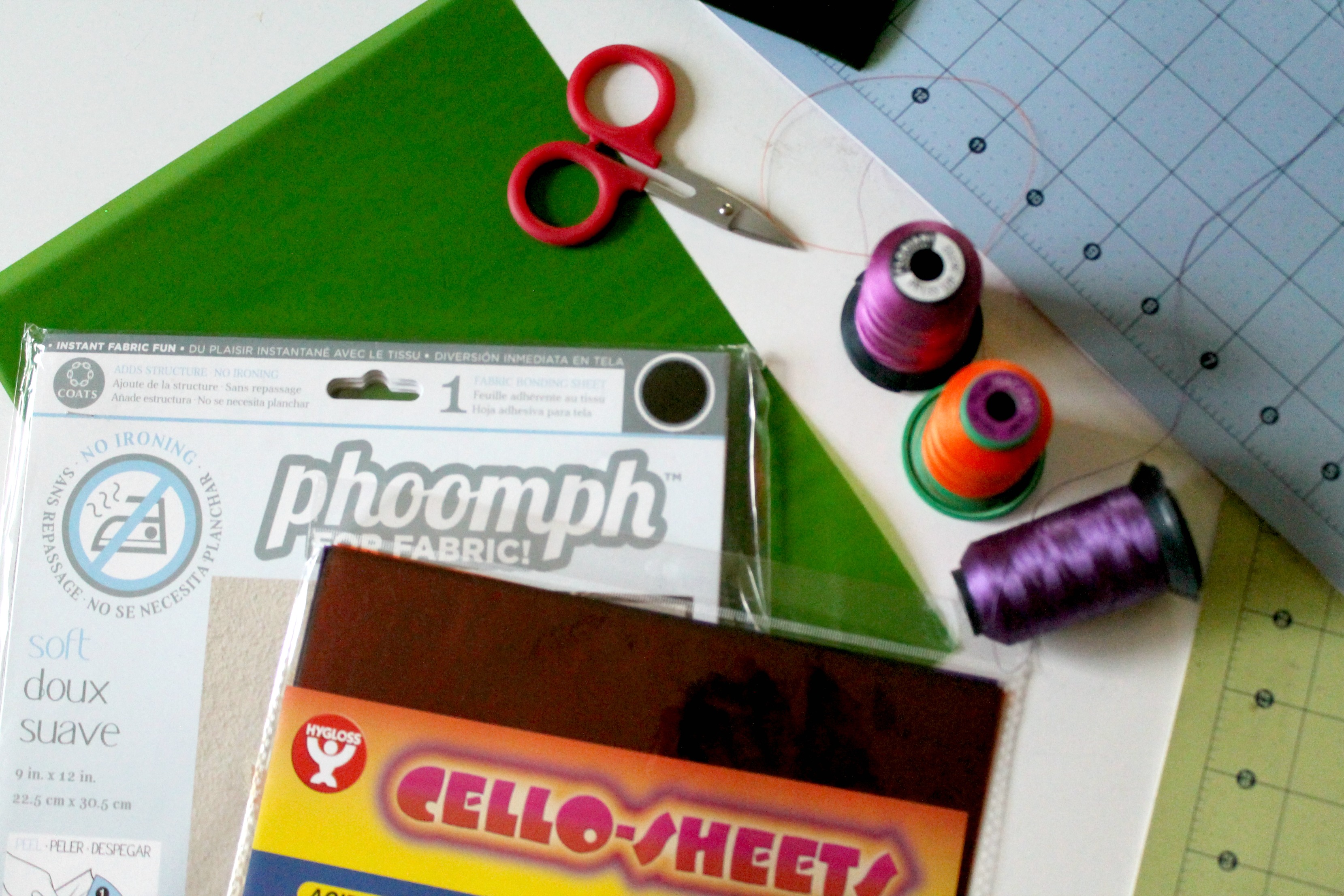 Materials needed to embroider with Mylar
Mylar (I purchased a rainbow of cello sheets)
Medium Weight Stabilizer
Phoomph for Fabric by Coats
BERNINA Oval Hoop
Embroidery Thread
Embroidery Perfection Tape
Any Customizable Box
Fray Check
1. Prepare hoop medium weight stabilizer and design layout on your machine.
2. Lay 5″ x 5" piece of mylar on top of stabilizer tape down on corners.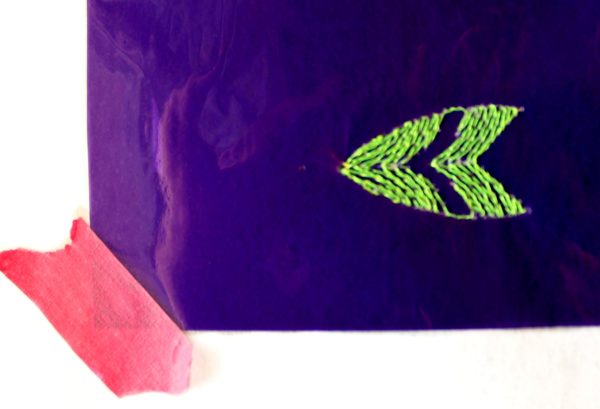 3. Stitch out first feather changing threads as directed.
4. When first feather design is completely stitched out, stop and remove hoop from the machine.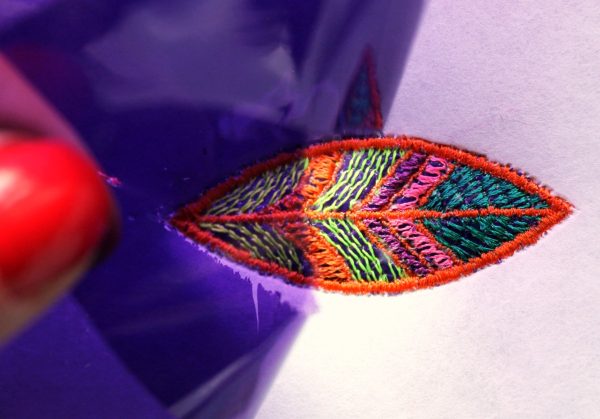 5. Use tweezers and gently pull the Mylar film away from embroidery along the edges. The stitch out has perforated the plastic film and it should be easy to remove excess. If you find you have trouble use a small pair of snips.
6. Repeat steps 1-5 for remaining feathers option to change colors if you'd like to along the way.
7. Remove embroidery from hoop and trim away any excess stabilizer.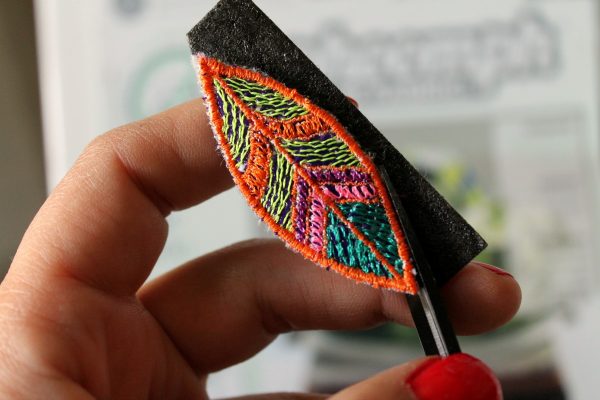 8. Apply Phoomph for Fabric to back side of embroidery. This product is an adhesive that adds structure and dimension without sewing or ironing. Trim to size.
9. Apply fray check to edges of embroidery.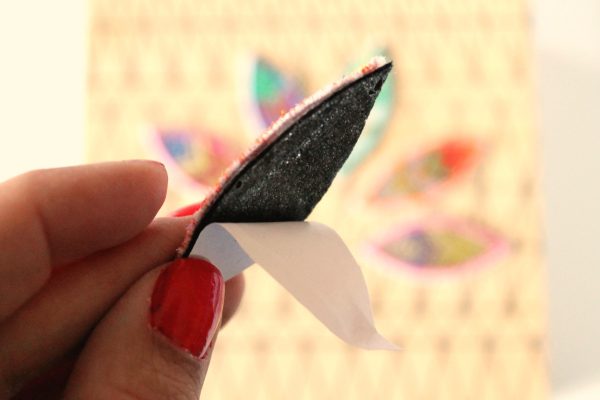 10. Remove paper backing and adhere to top of box.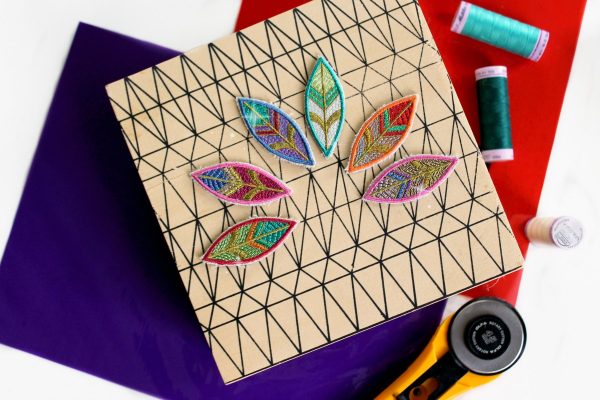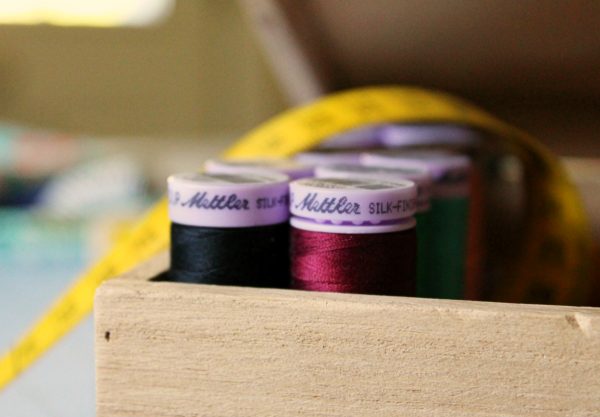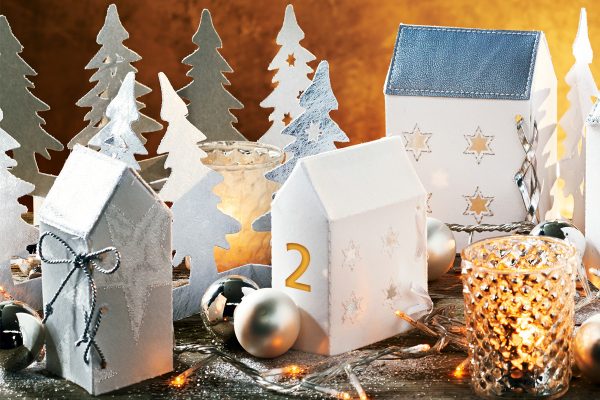 Our December 23 Gift for You:
Today's gift is a kit including 18 spools of Mettler's Silk Finish yarns.
All you have to do is post a comment below answering the following question:
Do you create machine embroidered gifts for the holidays?
A winner will be chosen at random on December 24 , 2016 and announced the following week!
Good luck!
The contest is open for comments until December 23 at 12:00 midnight Central Time. Click here for contest rules.
Congratulations to WeAllSew reader "cmbwell," the winner of our December 23rd gift. Enjoy!
Projects

home décor

Techniques

embroidery
What you might also like
76 comments on "Shimmering Feathers Sewing Box: Mylar Machine Embroidery"