Doodle Quilt
I really enjoyed Susan Beck's Just Doodling webinar. Although I've done some free-motion quilting, I'm very new to it and I learned so much. I made a small quilt for a challenge on Saturday and I know I was more relaxed and able to do it – not perfectly, but at least I did it! – because of the Just Doodling class. Never had so much fun! I've attached pictures, just to show that I am using what I learned. I would never have been so brave with it if I hadn't taken the class the day or so before. I know it wasn't actually the doodle stitch, but it was listening to Susan that gave me the sense that I could do this.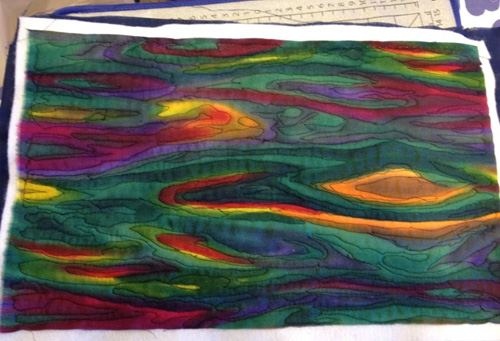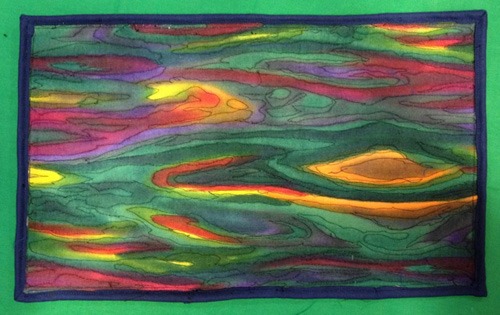 This was just my third quilt; all have been very small. This was the largest at 15.5″ x 9.5″, stitched on my first BERNINA sewing machine that I got at the International Quilt Festival in Houston. So I'm very excited and enjoying it so much. Just made nine heart-shaped mug rugs today and tonight for Valentine's gifts. I hope to do the book, but make it more like the foot book, so I can add the other free motion styles to it, i.e. outlining, echo, etc. The more I do, the more I want to do.
Thanks,
Bev Ann Victory
To view a recording of Susan's Just Doodling webinar, click HERE. 
What you might also like