A Silly Halloween Riddle

October 23, 2013
Elizabeth Stoltenburg
Betty Stoltenburg's Halloween pillows are adorable! And a big hit at The Sewing Room in Beaverton, Oregon. They'd make a BOO-tiful addition to my Halloween home décor!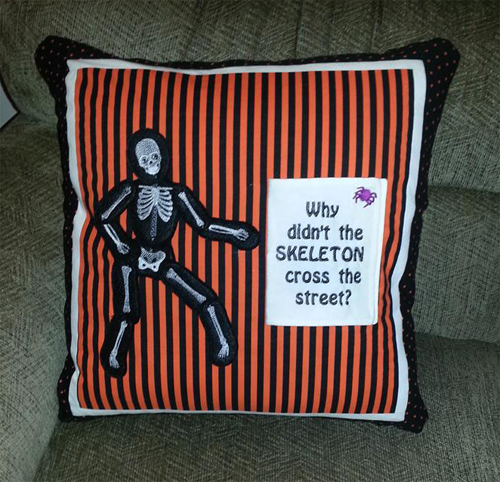 The set of two pillows – question (above) and answer (below) – feature embroidered and appliqued bones, with a simple patchwork block on the back. Or is it the front? An invisible zipper along one edge eliminates the need for a visible opening, so either side can be the front, depending on your mood. Don't let the zipper scare you; it's easy to insert using BERNINA's Invisible Zipper Foot #35. Embroidery designs are from OESD's Stitch 'N' Turn Spooks collection #12481, resized to fit the 18″ pillow form.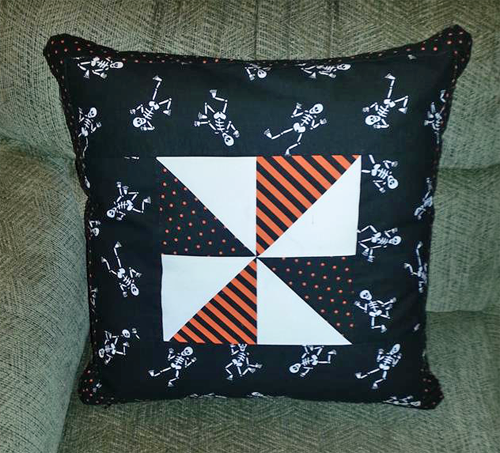 Have you solved the riddle yet? Scroll down for the answer.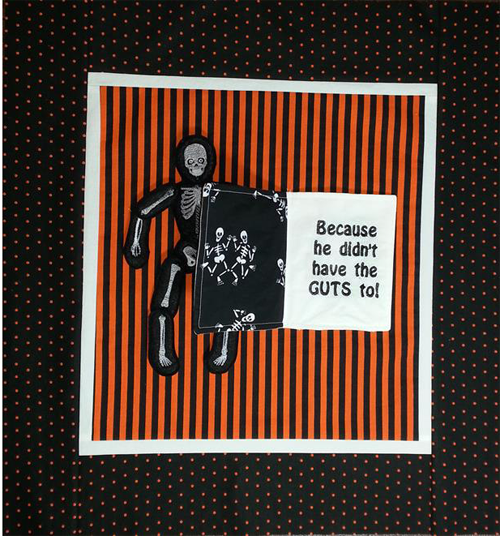 Projects

home décor, pillow

Techniques

embroidery, patchwork, quilting
What you might also like