Bobbin Counter Revelation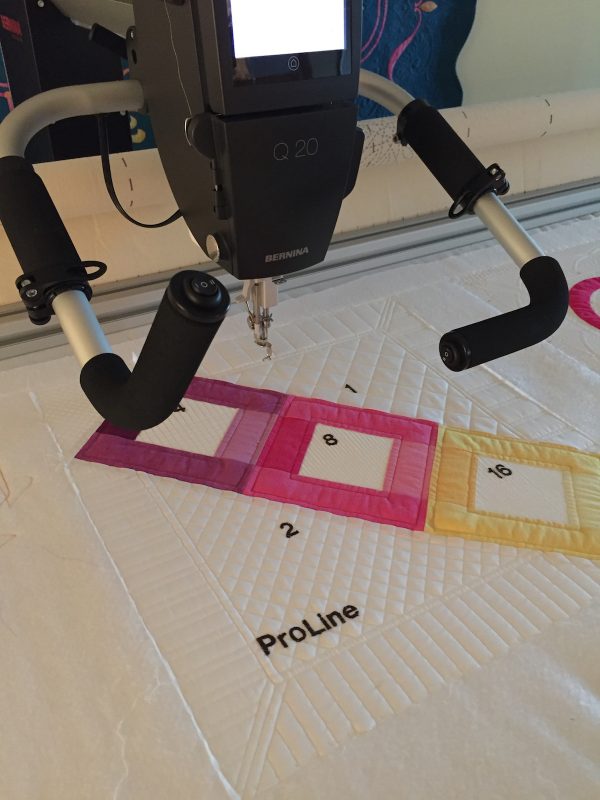 The BERNINA longarm has many amazing features. One of the unique features of the BERNINA longarm Q20 and the Q24 is the bobbin counter. My previous longarm machine did not possess many bells and whistles so I did not use the bobbin counter right out of the gate. The BERNINA did a wonderful job without needing any extra features, so when I noticed this particular function I figured, "Why do I need to use it, this machine is incredible just the way it is." Boy was I was way off!
My "Bobbin Counter Revelation" occurred in this fashion: One lovely morning I was working in my studio and feeling quite productive. My day was errand free which supplied me with the time to do what I enjoyed doing most…QUILTING! Within minutes me and my BFF BERNINA were a quilting duet. However, my song for two came to an abrupt stop when my bobbin ran out. This definitely turned my smile upside down; and as all you fellow quilters know an empty bobbin does not spread joy to our day. On my old machine I could sense when the bobbin was running low because the tension would change dramatically. Well, this was not the case when using the BERNINA, it holds a consistent tension right till the end. Instead, as I was dancing along with my quilt, and was being consumed by the symphony of my unwavering bobbin when the thread simply ran out. No difference in tension, just an empty bobbin. I heard crickets.
Drastic times call for drastic measures so I decided to give the bobbin counter a try. I swiftly wound a bobbin and popped it in. I didn't want to fiddle around with this bit of new technology so since the default was 100 yds, I left it at a 100 yards. Soon after I resumed quilting until the bobbin was depleted and then, again, checked the bobbin counter.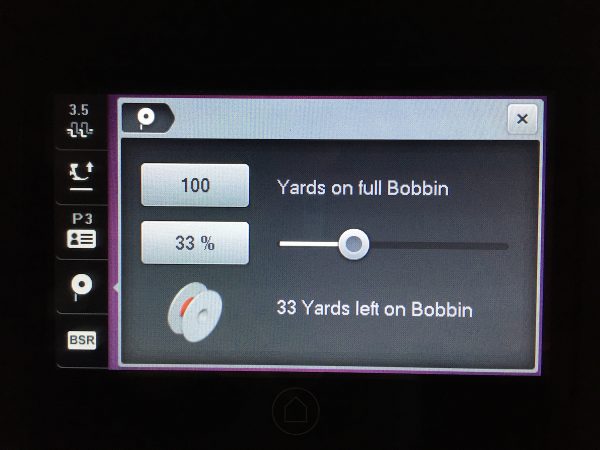 According to the bobbin counter I had 33% left of the 100 yards, which means I used approximately 66 yards of thread (I typically don't wind my bobbins full). So I wound yet another bobbin BUT changed the "yards on full bobbin" to 67 yards.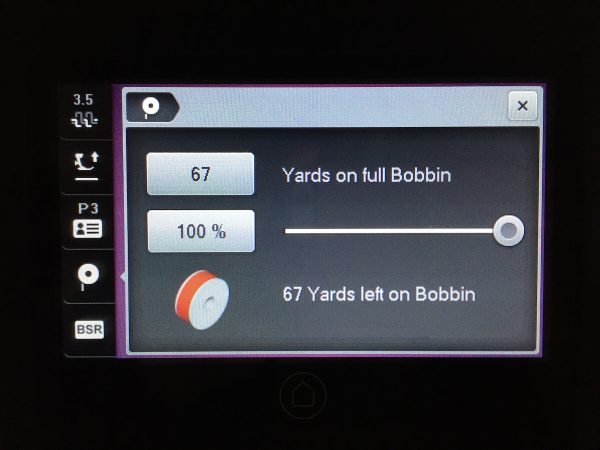 Eventually the low bobbin light appeared advising me that it was time to find a good stopping point. As you can see the red indicator light is clearly visible.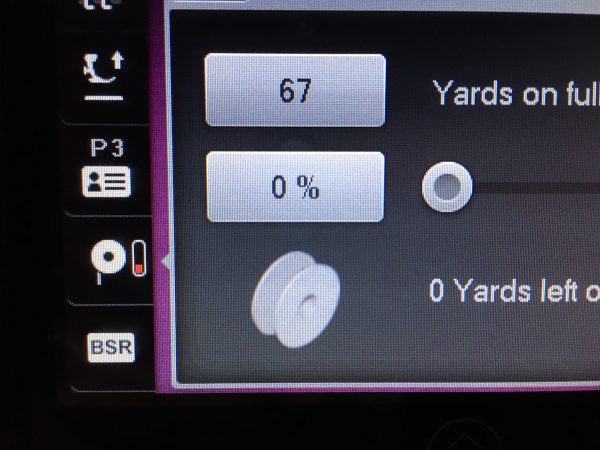 If I am composing an all over design or an edge to edge I will pause in a point and pull my threads up in order to bury them. No one wants to notice where my starting and ending points are when viewing my design. You will note this is the same technique hand quilter's incorporate when burying their knots.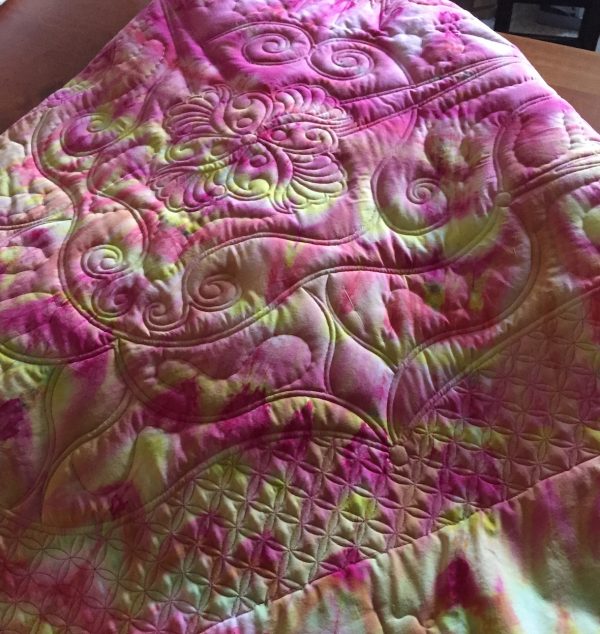 How I quilted for so long without utilizing my bobbin counter I have no idea. I am simply at a loss for words. Ever since my "Bobbin Counter Revelation" I can't fathom quilting without it. The time it has saved me and the productivity it has given me is invaluable! IF your machine has the bobbin counter then PLEASE use this amazing feature. If BERNINA designed special features for their product then trust me, they have tremendous significance. I am sure there will be many more revelations in my future as the bobbin counter is only one of many!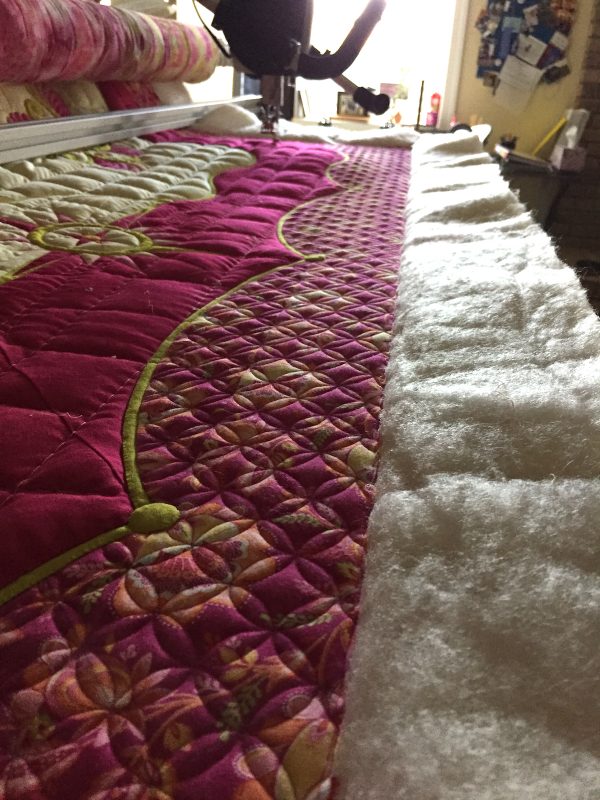 Techniques

quilting
What you might also like
One comment on "Bobbin Counter Revelation"