DIY Custom Seed Packets
You don't have to have a lot of money to give your mom something special for Mother's Day. I love the idea of gifting seeds, but hate that most packets have terrible graphics and leave the pricing right on the front. Instead, here's how you can make your own!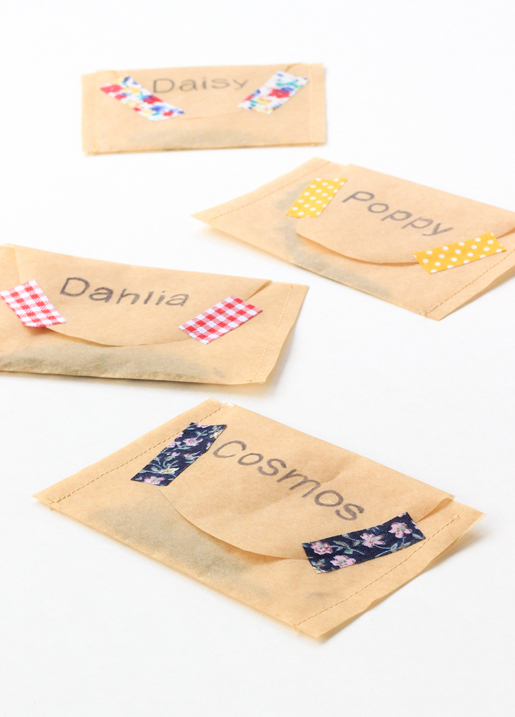 Time: 45 minutes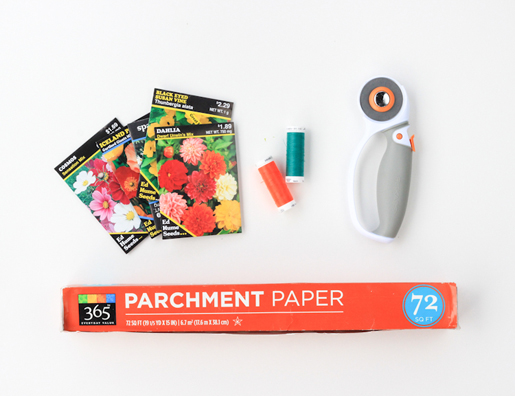 What you'll need:
parchment paper
colorful thread (optional)
tape
cutting tool
BERNINA sewing machine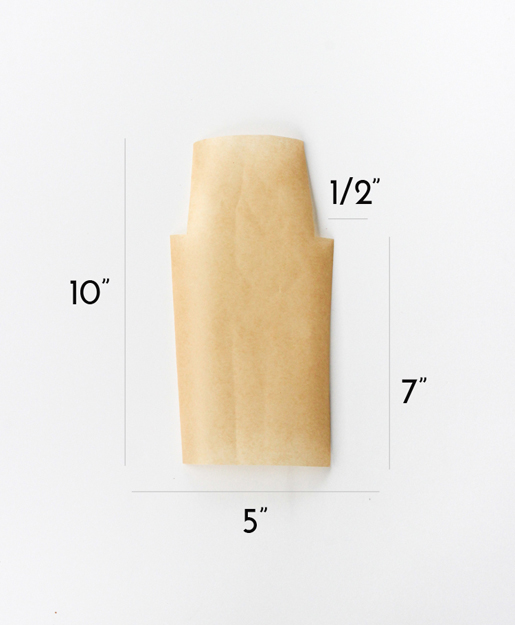 Start by cutting your parchment paper. Each packet should be 10″ long by 5″ wide (you can customize this too). Measuring up from the bottom 7″, you'll want to cut in about half and inch. This will create your flap that you'll use to seal the envelope.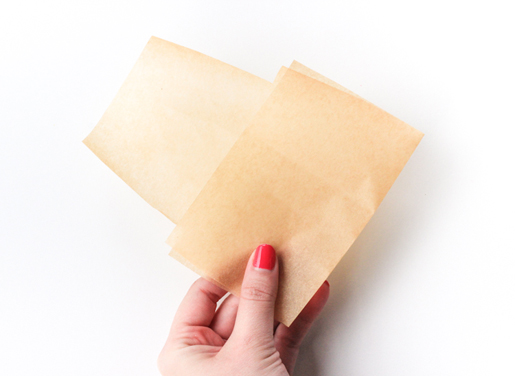 Fold packet in half (up to the where you cut in half an inch).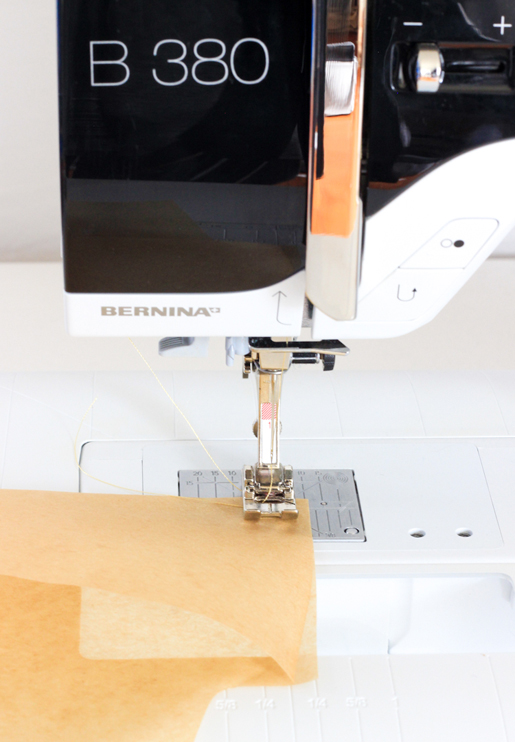 Sew the sides! You can go back and trim the excess on the sides when you're done. This is also the time when you'll want to cut your envelope flap into your desired shape (I rounded mine).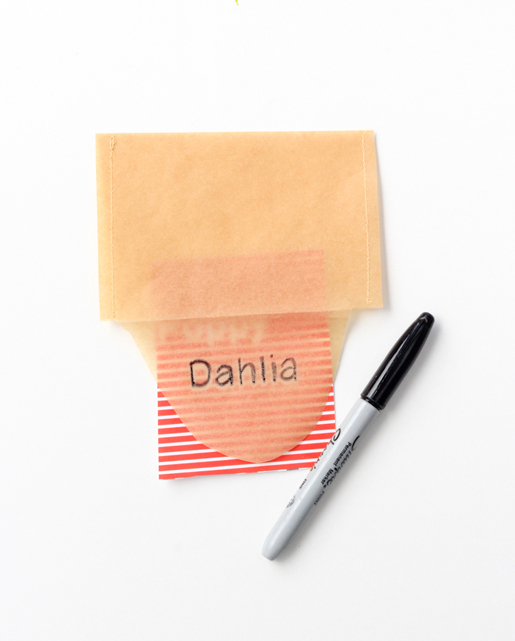 Late but not least, decorate the cover. If your handwriting isn't the greatest (like mine), I recommend printing out the names of the flowers and tracing over it with a sharpie.
Seal with tape (I used fabric tape to give it that extra umph), and you're done!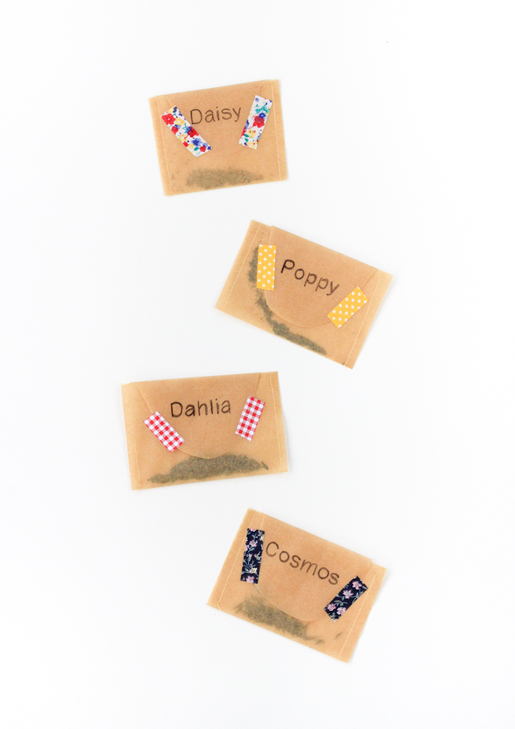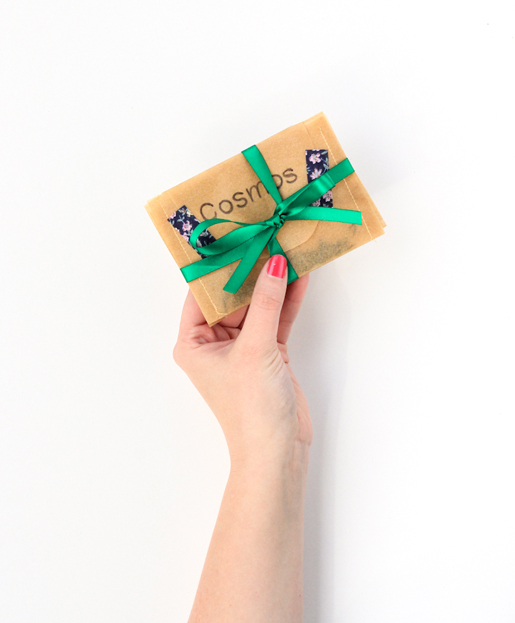 You can also tie up with ribbon and gift with garden tools to make it an extra special present!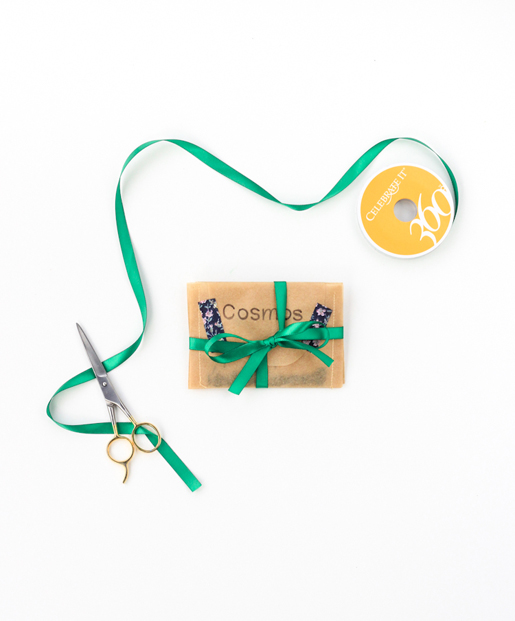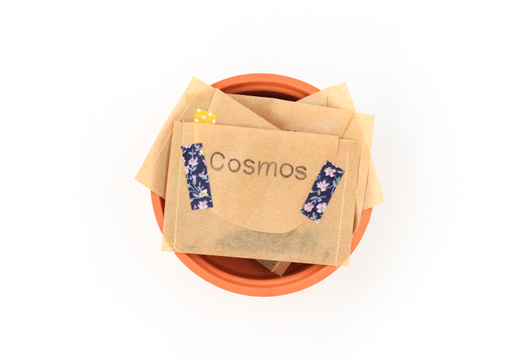 Techniques

crafts
What you might also like
One comment on "DIY Custom Seed Packets"