How to Embroider Tulle
Why, hello there, again! This is Brittany from Sew Very Lovely bringing you another "how to." This time we'll be diving into a topic that can be used for nearly any skill level or project that you have in mind: how to machine embroider on tulle. I know – this sounds scary! But, I promise that it's a lot easier than it seems with the right tools and knowledge on how to get started. So without further ado, let's dive right in!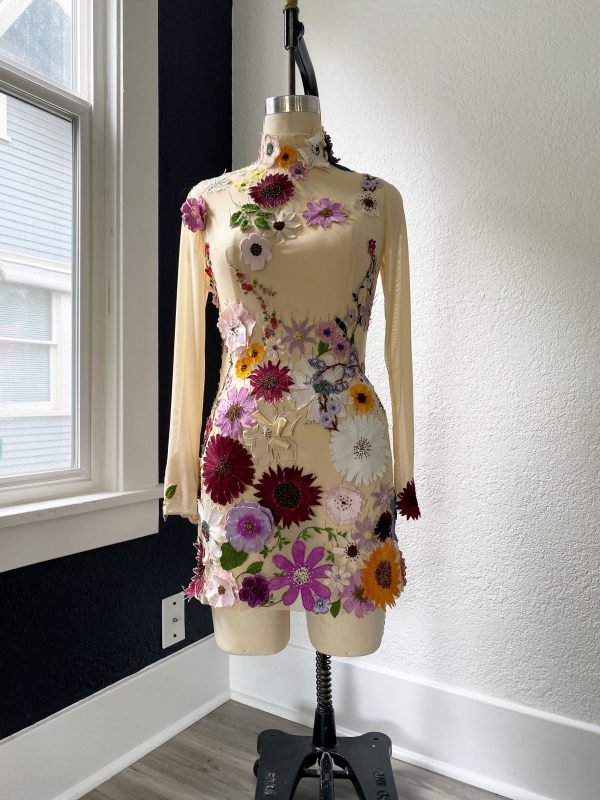 Materials to Embroider Tulle
Tulle
Mettler Polysheen embroidery thread
OESD water-soluble stabilizer
Bobbin thread (that matches the color of your tulle)
Scissors
Bowl of water
Embroidery needle
Note: For these step-by-step instructions, I will be creating floral appliqué to be sewn onto a dress. My tulle is a medium weight.
Steps to Embroider Tulle
Step 1: Machine Prep
Begin with preparing your machine for embroidery. Be sure to change your needle before beginning and to oil your machine! Pick your embroidery design and set your machine on the slowest setting. Dense designs can tear the tulle but there are workarounds if you're settled on a certain design.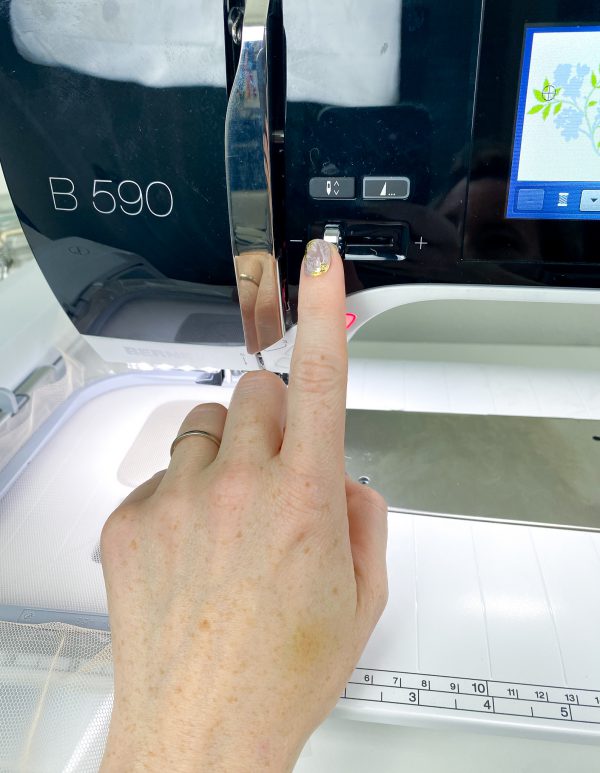 Step 2: Test Design
Test your preferred embroidery design on a small piece of your tulle and OESD water-soluble fabric.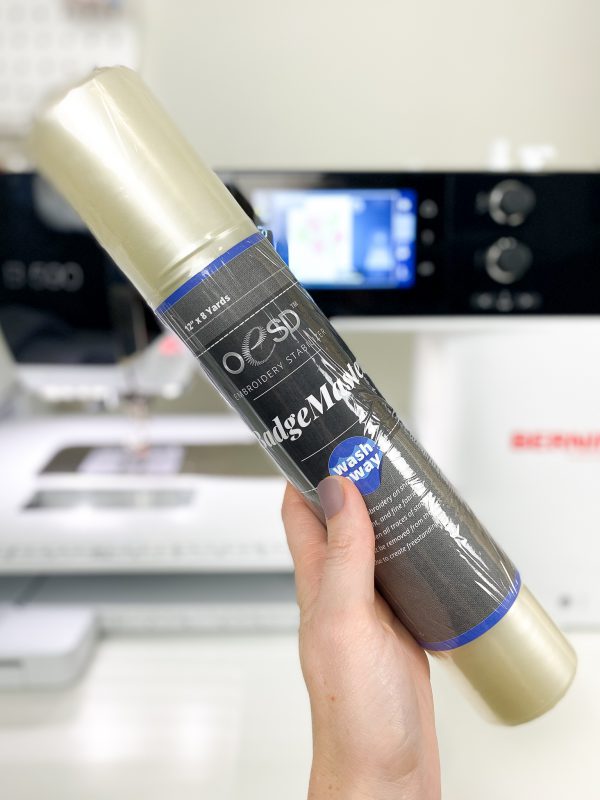 With the slow speed and light needle, you shouldn't experience any tearing while stitching out your design. If you do, due to a denser design, try adding an additional layer to the tulle and test again. Additional layering should do the trick. You can also play with the density of the stitches in the information section on the BERNINA 590.
Step 3: Embroider
Once you've determined the right amount of stabilizer for your project it's time to start embroidering on your main project piece(s)! Don't forget to use the feature that clips your run stitches as you stitch out your design. Not only will this save you time but you'll also save yourself the worry of accidentally clipping your tulle while trimming run stitches.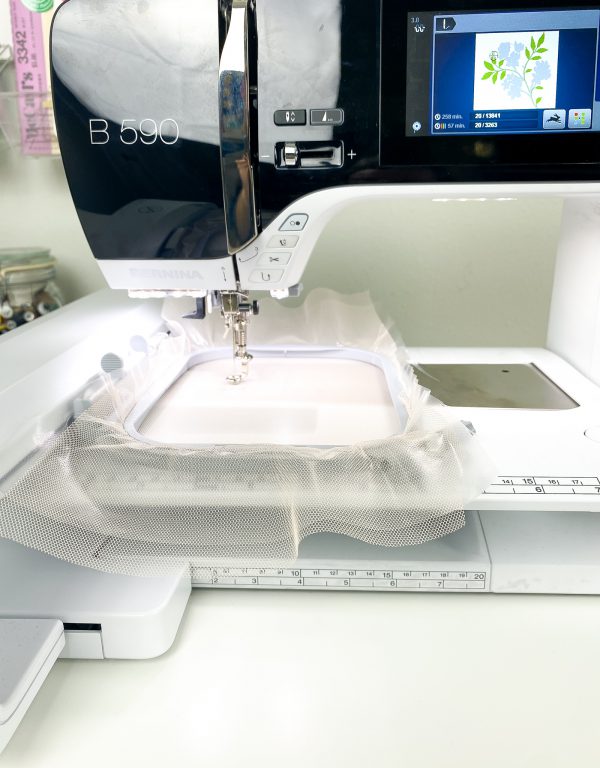 Step 4: Remove Stabilizer
Now it's time to remove the water-soluble stabilizer. If you're doing appliqué, now is a good time to trim the tulle closer to your design. Just be mindful that you don't clip too close to the embroidery design as the thread could unravel after the stabilizer is removed.
To remove the stabilizer, soak your project in water. I like to give mine a good soak and will leave them in a bowl overnight. If you prefer that your embroidery has a stiffer quality to it then you'll want to remove your project from the water pretty quickly. If you prefer a supple design to work with then let it soak until you know that all the stabilizer has been removed.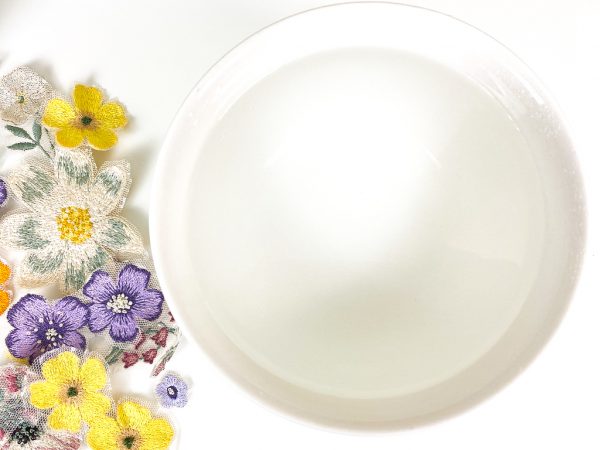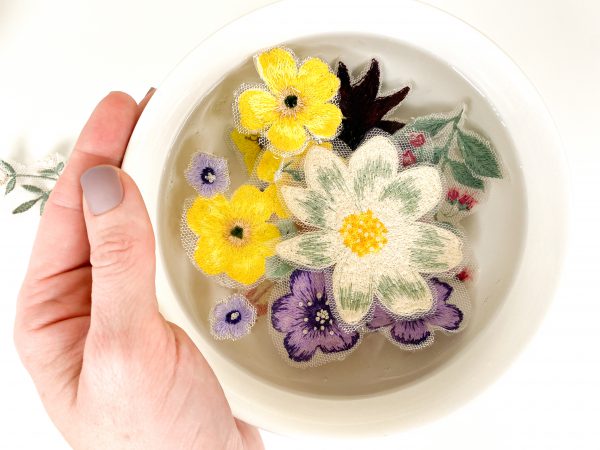 Rinse off your project after letting it soak and air dry.
Step 5: Iron
If your project has lost its shape or looks wrinkly after rinsing the stabilizer, it's perfectly okay to iron! Sandwich your project between a scrap piece of cotton fabric to protect the tulle and threads on the ironing board. Start with the lowest heat setting and use lots of steam. Your project will be wrinkle-free in no time!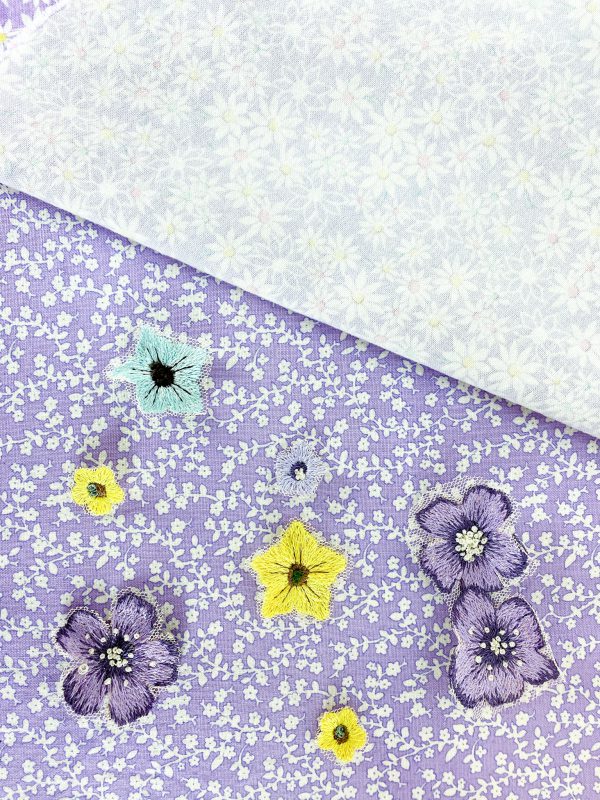 Once you've ironed – your project is ready to be sewn or used however you'd like! Since I made appliqués, these are being pinned to a dress I'm making inspired by Oscar De La Renta's Fall 2021 collection and then hand-stitched to the main fabric.
I really hope that this how-to has inspired you to get started with your own tulle embroidery projects! The possibilities are truly endless, and we would love to see your creations too! Don't forget to use the hashtag #weallsew on Instagram so we can see all of your lovely makes.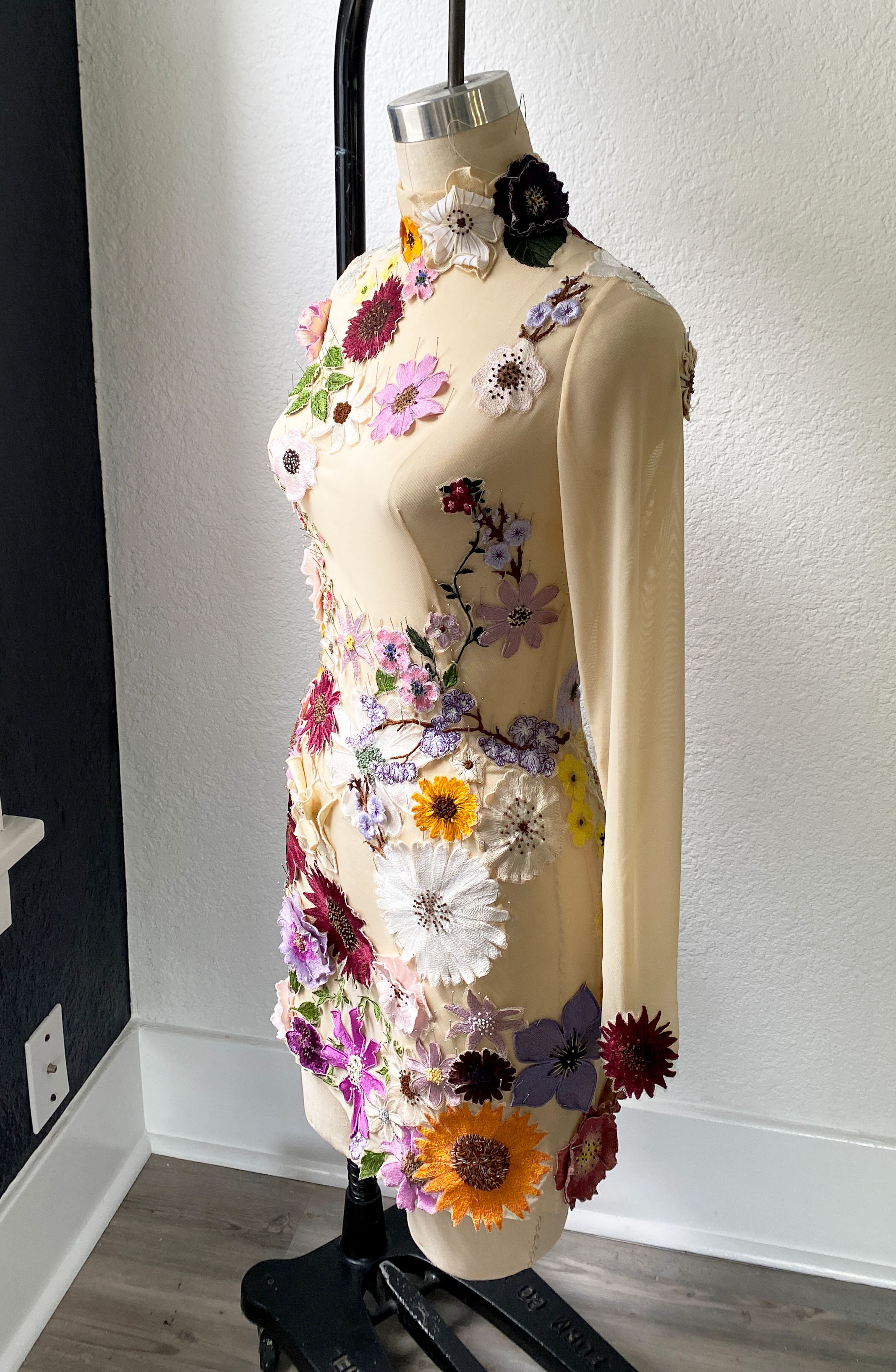 Until next time!
Difficulty level

all levels

Time to Complete

A week or more

Used Material

Bobbin thread, Bowl of water, embroidery needle, embroidery thread, scissors, tulle, water-soluble stabilizer

Projects

Embroidery

Seasons

all seasons

Techniques

applique, embroidery
Used Products
What you might also like
10 comments on "How to Embroider Tulle"