Impromptu Baby Gift Wrap
A few weeks ago I showed you some great embroidery projects from Katherine, one of our WeAllSew readers. There was a beautiful log cabin quilt serving as a backdrop for her pretty anniversary pillow. Here's a better look at the quilt, along with a peek at the back.
"I didn't even realize my log cabin was in the background. Thought you'd get a kick out of seeing how I quilted the log cabin with my 730 from the backside! It was a great place to try out decorative stitches. The nice thing about "playing" with quilting it with embroidery designs and decorative stitches was that the log cabin center and seams made placement so easy. I love to make quilts that get used over and over and I'm a firm believer in the Amish belief that only God is perfect…so don't look too closely!"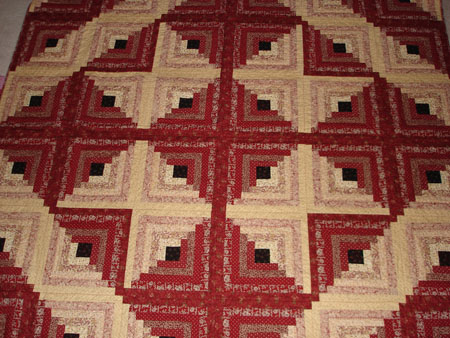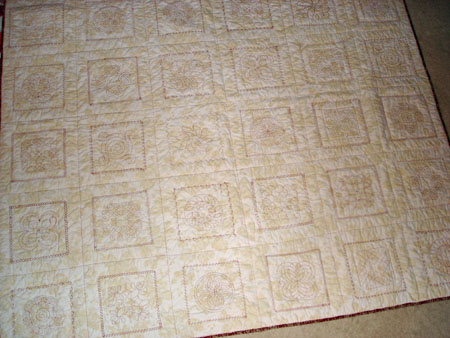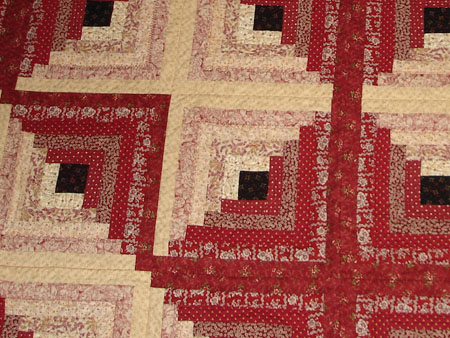 She also sent photos of a last-minute gift-wrapping project – beautiful! She had no wrapping paper, but plenty of fabric, so she made this precious wrap – which ended up being as big a hit as the gift!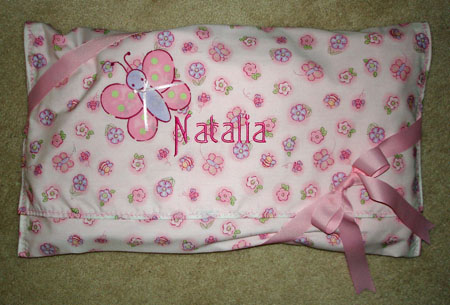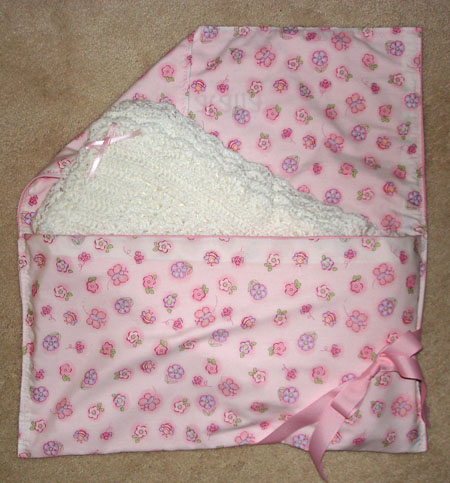 Techniques

embroidery, quilting
What you might also like