Jenny's Baby Quilt

April 8, 2011
Debbi Lashbrook
One of my best friends is about to become a grandmother. For her daughter's baby, we decided to create something that could be cherished for years to come. Many years earlier, Lisa (the mom) discovered that Jenny was playing school one weekend and had sketched the letters of the alphabet, complete with a picture that corresponded to each letter. Lisa kept these drawings through the years and gave copies to me to create something special for Jenny. I gladly agreed!
BERNINA Embroidery Software was the vehicle to transfer these precious sketches into a quilt. The drawings were scanned into the software, and I used the manual digitizing tools of the software to replicate the letters and drawings. Blackwork Run was used extensively to eliminate the jump stitches in the designs.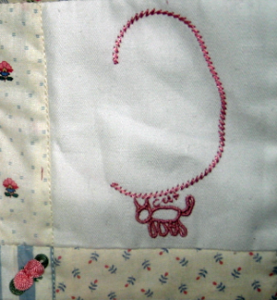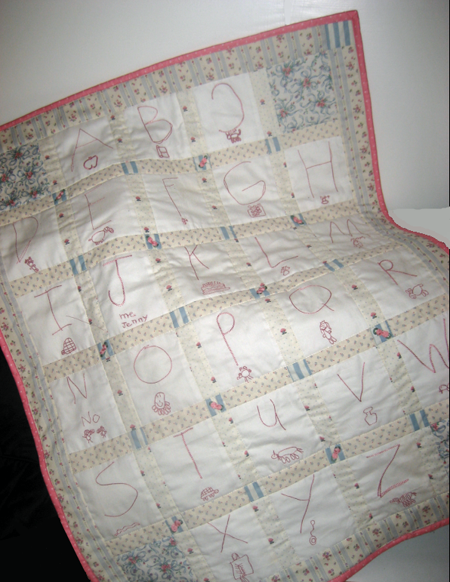 Little Nola arrived on April 2. Here she is with Mom and her quilt.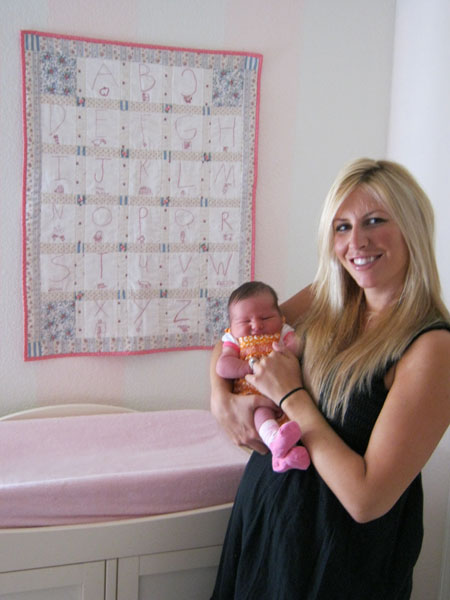 Techniques

embroidery, quilting
What you might also like