Kinsley Sews and Serges Pajamas and Pillowcases
Melanie McFarland – artist, author, quiltmaker, and BERNINA National Artisan – sent pictures from a recent sewing day with her niece. Adorable! I started sewing when I was about 11 years old, too, but didn't use a serger until I was in my late 20s. Now they're my favorite machines. Way to go, Kinsley! Can't wait to see what you stitch next!
Last month I had my 11-year-old niece Kinsley visiting from Texas. While she was here, she made pajama pants and a couple of pillowcases. I had planned to put my BERNINA 830 away and take out my aurora 440 or even the BERNINA 380, figuring these machines would be easier for her to use, as she has sewn on both. Well, I guess I was lazy, and I left it out, and she did beautifully on it!! If an 11-year-old doesn't have any trouble using it, I shouldn't, either! She also used my BERNINA 2500DCET serger.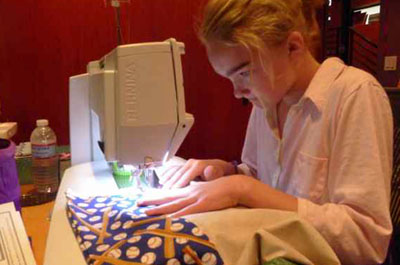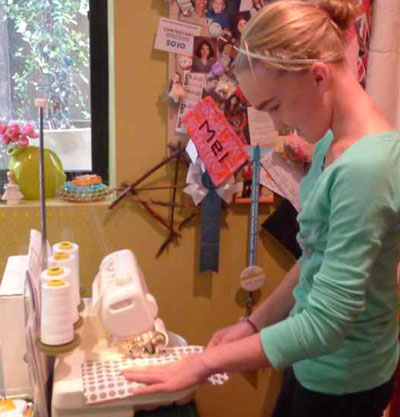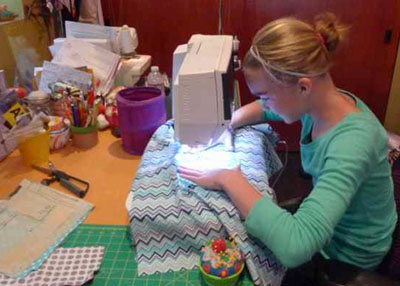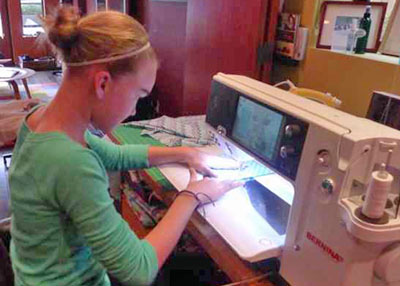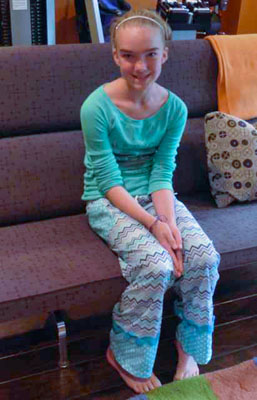 Visit Melanie's website and blog at http://melaniemcfarlandquilts.com/. And be sure to check out her book, Out of the Box with Easy Blocks, which she co-wrote with Mary Lou Wiedman, filled with whimsical, fun quilt patterns. I especially love the Purple Cow and Hoochy Alphabet! Jo
Projects

fashion, home décor
What you might also like